Yellowjackets season 2's first official image reveals the teens gearing up for winter, which may include a shocking and gory return for Jackie.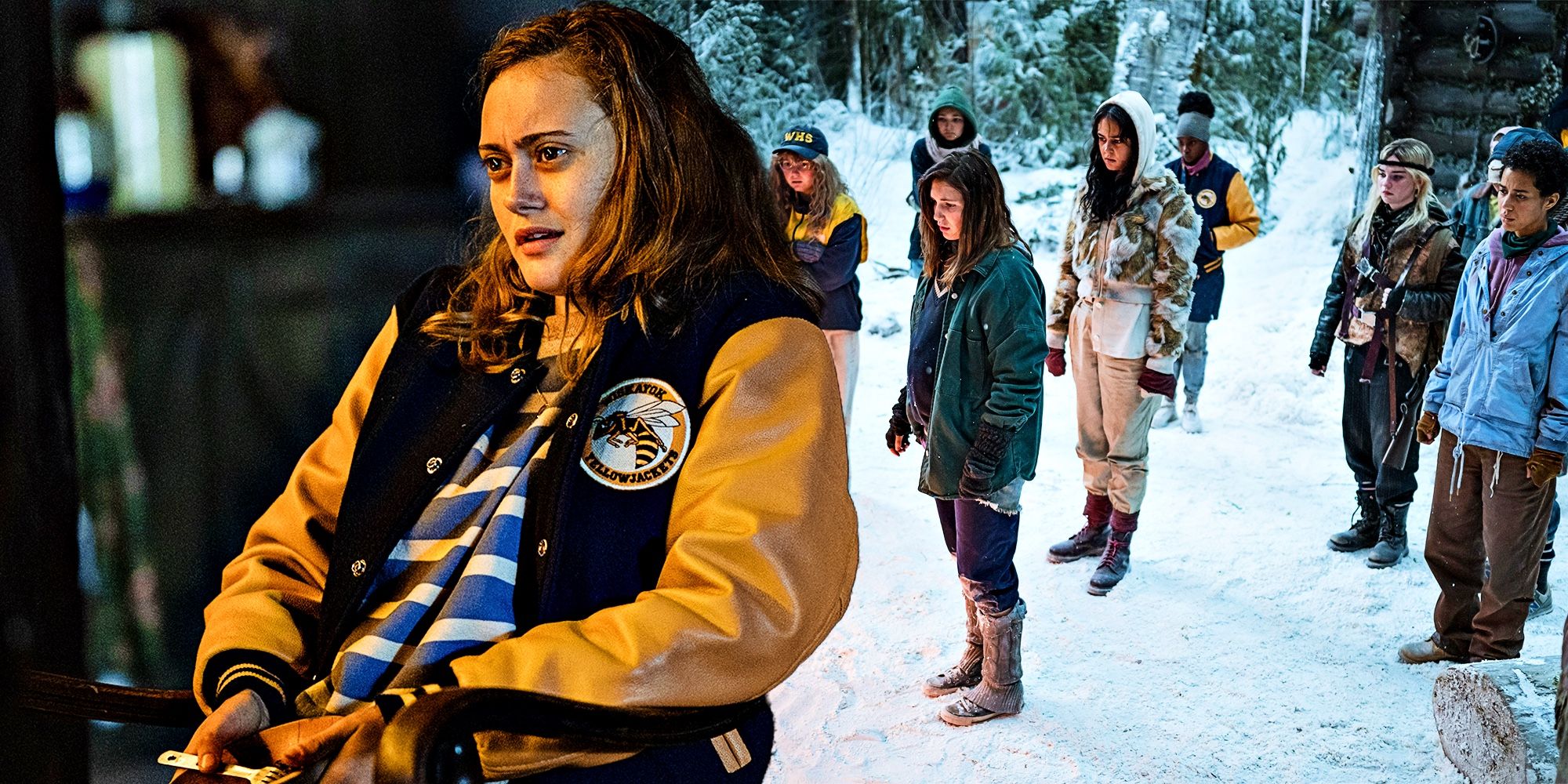 The first image and teaser video of Yellowjackets season 2 hint at a gory return for Jackie in the 1996 timeline, which may mark the point of no return for the survivors. Yellowjackets season 1 concluded on a low note after several worrying twists, with adult Lottie's cult kidnapping Natalie in the future while teenage Jackie freezes to death in the past. Jackie is now the first of the girls to die out in the wilderness post-crash, although it seems Yellowjackets' season 1 finale wasn't her last physical appearance.
In addition to a short teaser clip filled with shots of the cabin's mysterious symbol and Yellowjackets season 2's official March 2023 release date, Showtime released an official image of the teenage characters geared up for their first snowy winter. In Yellowjackets' '90s timeline, Shauna, Tai, Misty, Lottie, and the rest of the team are standing outside the cabin looking at an unseen subject. The girls' despairing expressions and the light emanating from the point of focus suggest this not only could be a fire they're staring at, but the burning of Jackie's body.
Related: Yellowjackets: Jackie's Death Is Even Darker Than You Realize
Do The Survivors Eat Jackie In Yellowjackets Season 2?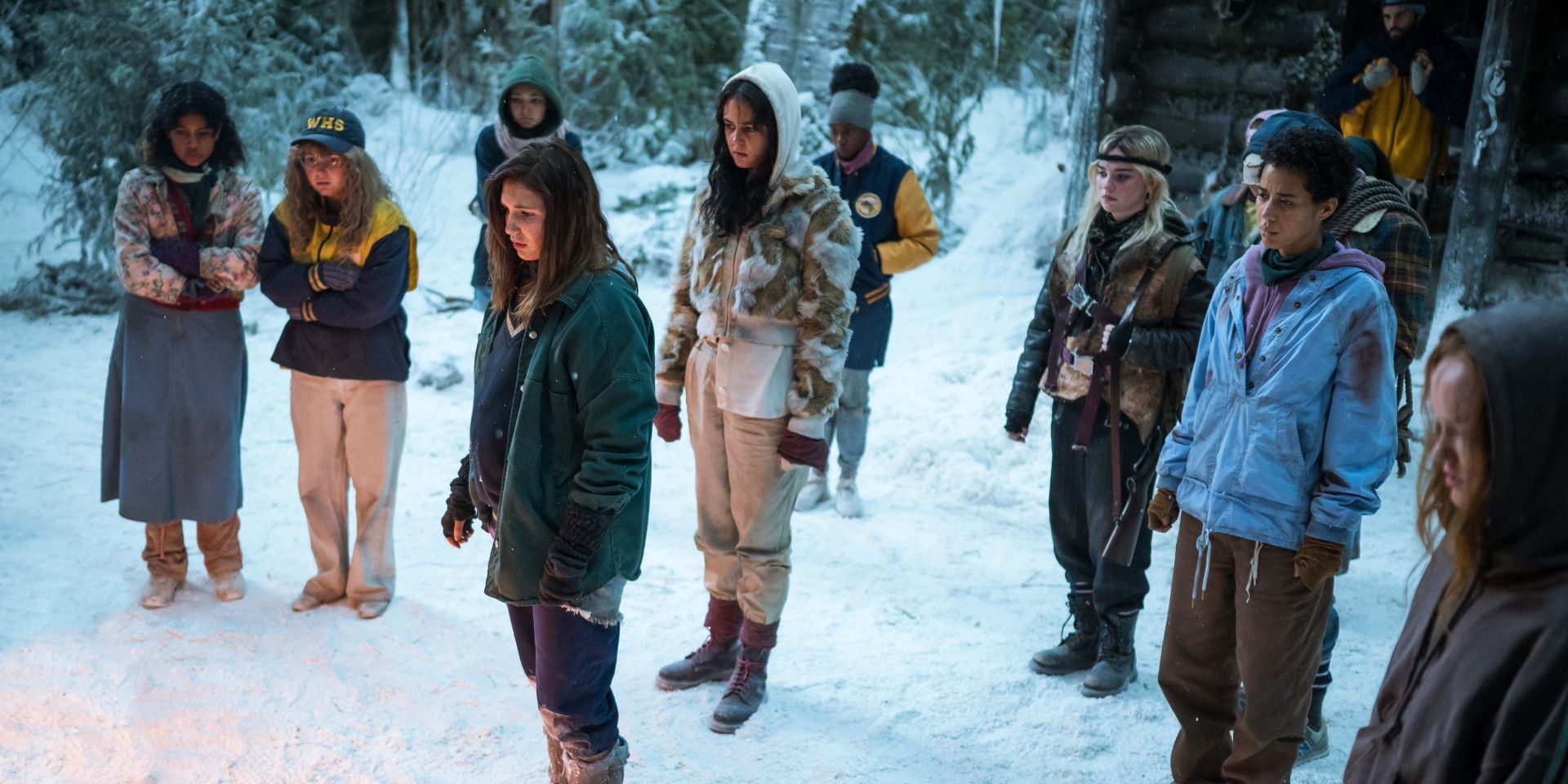 If the teens are already resorting to burning rather than burying the dead, then Jackie's Yellowjackets season 2 return could lead to an even more horrifying development. Yellowjackets season 1 frequently teased the fact that the girls would eventually resort to cannibalism, but had yet to engage in his sickening practice ahead of season 2. However, as the winter gets colder and food runs low, Jackie's body could be Yellowjackets' first cannibalistic sacrifice made for nourishment. Considering how important Jackie was to the group in Yellowjackets season 1, it would be a shocking twist to make her the first victim eaten in season 2.
The possibility of the Yellowjackets soccer team eating Jackie seems more realistic based on season 2's teaser video and interviews from the cast. The video often focuses on Yellowjackets' curious symbol found at the cabin in the woods, which is connected to the future cult and potentially the girls' cannibalism. Another key feature is the carcass of an animal, suggesting that the deer and wildlife hunted back in Yellowjackets season 1 are dwindling. Young Shauna actress Sophie Nélisse also revealed that Yellowjackets season 2 will be shockingly violent and graphic, which could be referencing the teens' first cannibalistic venture or the fate of Shauna and Jeff's baby.
How Jackie Can Still Return In Yellowjackets After Dying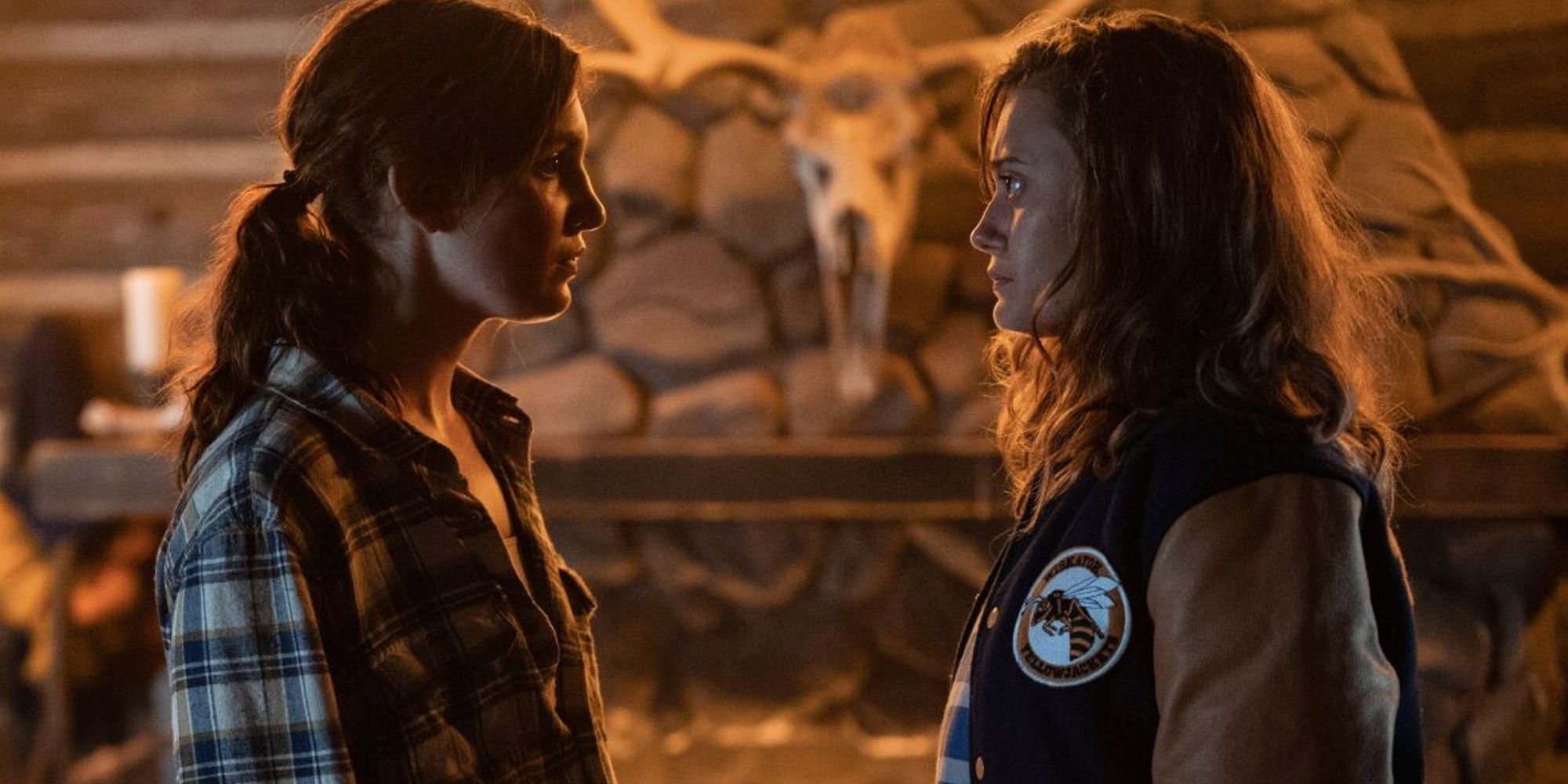 Despite dying in Yellowjackets' season 1 finale, Jackie is likely to still recur throughout the series. Her final physical appearance is apt to be the disposal (or consumption) of her body in Yellowjackets' season 2 premiere, but Jackie's spirit can potentially remain. Yellowjackets season 1 already revealed that adult Shauna occasionally sees visions of teenage Jackie as a product of her guilt, so their metaphysical connection can still continue in season 2.
Much like how adult Shauna sees Jackie's ghost in Yellowjackets season 1, young Shauna could potentially experience the same visions of her deceased best friend in the '90s timeline. Teenage Shauna is about to go through numerous traumatic experiences, including the mysterious fate of her baby with Jeff, which may conjure visions of Jackie during these dire moments. Jackie's spirit could also return as more of Yellowjackets' teenage characters die or experience bizarre visions related to the cult, similar to how Jackie saw deceased figures and imagined versions of her teammates as she died in season 1.
Next: Yellowjackets: Who Gets Eaten By The Other Girls (Since It Isn't Jackie)?