Tooth gears that are used with roller chains for transmitting mechanical power are known as roller chain sprockets. These sprockets act as a driving force in the industrial world. It is important to select the appropriate dimension, size and type of the sprocket. In order to maximize uptime, maintain and improve efficiency.
What is the working principle of Roller Chain Sprockets?
The sprocket's teeth interlock with each chain component. With the rotation of the roller chain sprockets, chains are pulled along and power is transferred from one driver end to another of a system. Sprockets can use any perforated material. Chain drives can create a mechanical advantage as speed increases or reducer. Many sprockets engage British Standard Chain and follow the ISO standard R606.  Different power transmission drive systems use roller chain sprockets as a continuous drive mechanism that is able to accommodate large centre distances. You can measure the outside diameter of the sprocket from the tip of a tooth to the very same point 180 degrees on the tooth located in the opposite direction.
What kind of materials is used to make roller chain sprocket?
Bronze
Aluminium
Plastic
Nylon
Stainless steel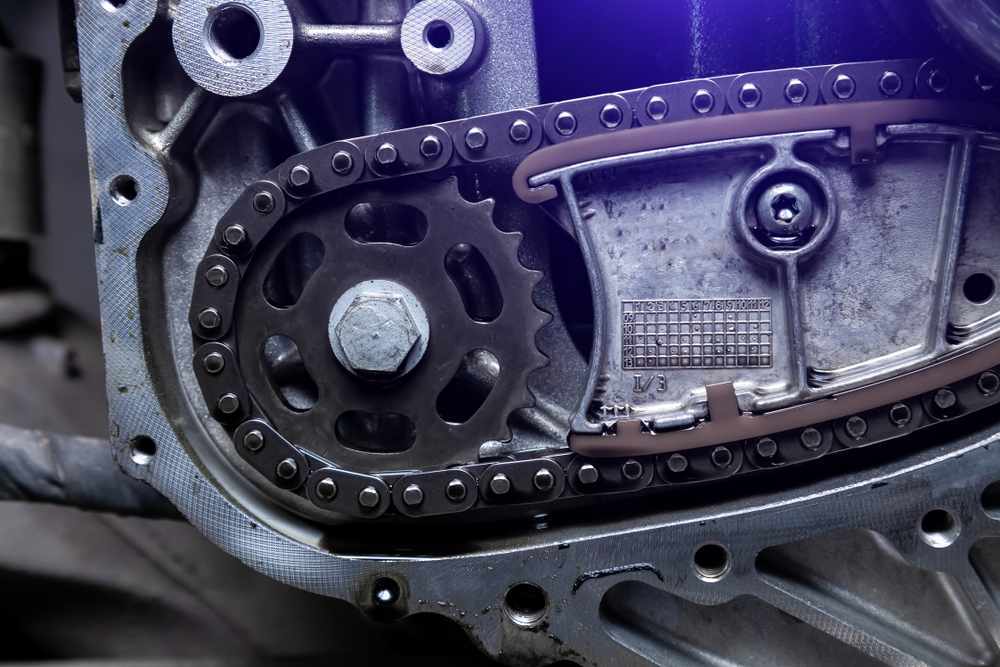 4 Main Types Of Roller Chain Sprockets

Taper-lock sprockets- Taper-lock sprockets utilize a split through the taper and flange to provide a true clamp on the shaft. They offer flexibility by allowing multiple sized bores for a single bushing size.
Sprocket made up of finished bore- Here the sprocket bore machine parts have been designed for a particular shaft diameter.
Idler sprockets- These are unique as they are not used as driven sprockets or drive sprockets. It is a feature of in-built ball bearings in these sprockets that allow them to spin from the drive shaft freely.
Quick Detachable (QD) roller chain sprockets- The main benefit of QD bushed sprockets is their easy-to-use features and high capacity of torque.
3 dimensions to consider before buying roller chain sprockets
Outside diameter, hub diameter and length-thru-bore are variable widely in dimensions.
Bore size- It is the inside diameter of a sprocket that secures the driveshaft. The bore size generally ranges from ½ inches to 2 inches and depends on the type of sprocket.
Teeth number– It is a straightforward feature of a roller chain sprocket.
Chain size– The size of the chain of the sprocket is important to calculate the appropriate type of sprocket. For instance, most of the chain sizes are 35 and 40 chains that are equal to 3/8 inches and ½ inches respectively.
4 main advantages of roller chain sprockets 
In transmission chains, the height of the roller chain link plates (on each side of the roller) is greater than the rollers.
The Nylon is a self-lubricating material and is resistant to rust. Nylon is also very lightweight.
Nylon is very affordable which makes roller chain sprockets cost-effective and the most efficient in the market.
An important advantage of roller chains is that they rotate as needed when they come into contact with the sprocket teeth, thus reducing power losses
Choose a roller chain sprocket manufacturing company that places the customer needs as the topmost priority has a huge inventory and can customize structures as per your requirements.
Originally posted 2022-04-01 04:33:00.