Ozark!! the most sought crime genre web series became an instant buzz since its first episode which was released way back on 21 July 2017. This series has an intriguing ending in each episode with a nail-biting thriller. 

Many other series were based on crime, drama, and thriller genres, but no one is at par with Ozark. "Breaking Bad" and "Better Call Saul" have no match for this if you have not seen Ozark till now. Although the central theme around all three web series is drugs and money laundering, but "Breaking Bad" and "Better Call Saul" are somewhat predictable but not Ozark. Here you can expect the unexpected twist and turns as the story evolves.
5 lines brief introduction about Ozark
The American series "Ozark" is available on Netflix in almost all countries and its creators include  "Bill Dubuque" and "Mark Williams". Two production houses are involved in its making, including "MRC Television" and "Aggregate Films".

The main characters in the series include a married couple played by "Jason Bateman"-the husband and "Laura Linney"-as a wife. "Jason Bateman" is also a director and co-producer of the Ozark web series.

It showcases the challenges and hardships faced by the couple who move to a new location named "Lake of the Ozarks".

So far there have been four seasons released and all of them are exclusively available on Netflix in multiple languages with subtitles.

Since its release the series has been awarded with numerous prizes categorically, in "Drama".
Ozark season 5 official release date, trailer, and announcements 
With a total of four seasons, the Ozark web series has entertained a lot of viewers in a five-year span after it was first released in 2017. The previous season which was the fourth one was released in two parts in 2022 where the first part aired on January 21, 2022, and the second part aired on April 29, 2022. Since then the viewers have been anxiously anticipating for another season of "Ozark" this year. 

Unfortunately, it's not the case. You can call the makers of the series "inconsiderate" but an announcement from Netflix has made it clear and loud that there will be no "Ozark" season 5 released in the upcoming years. The makers claim that "Ozark" season 4-part 2 was the last one and are working on other projects after that. This was the main reason season 4 had 14 episodes and was released in two parts, consisting of 7 episodes each.

However, you will come across many web articles and even Youtube videos that claim that season 5 is coming or that a poster, teaser, or trailer of "Ozark season 5" has been released. All such articles and videos are either misleading or fan-made. You should always cross-check from authentic sources and avoid such distractions. Even if there is a change of plans from the makers and they decide to work on season 5, you will be notified from their official social media channels or via Netflix.
5 reasons why "Ozark" is so popular?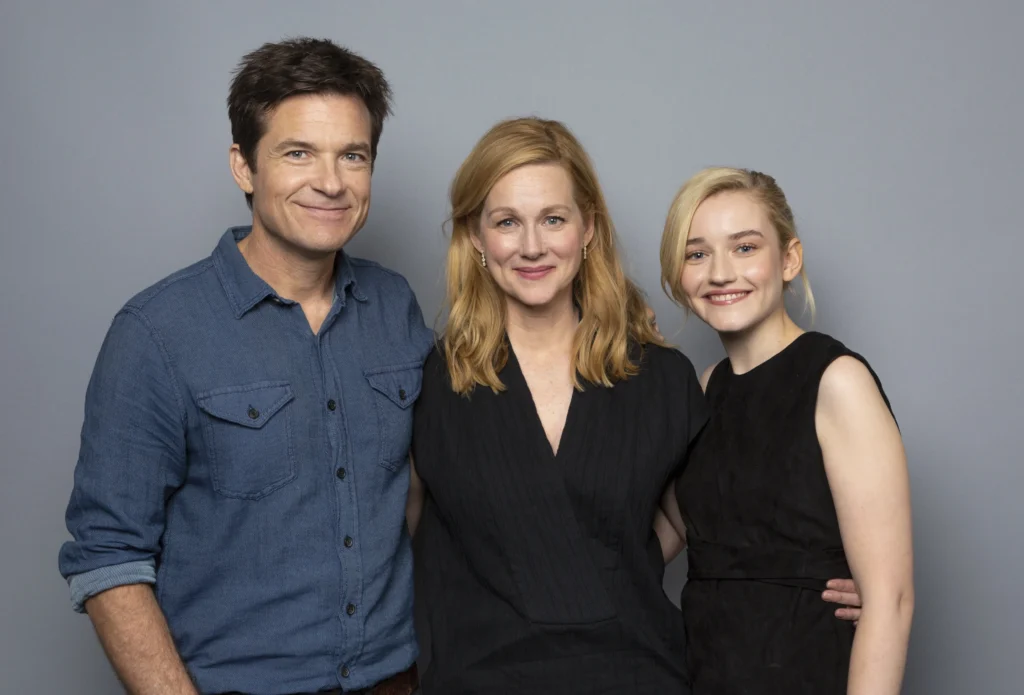 There are hundreds of people involved in creating an entertainment movie or web series. It is due to the collective efforts of each individual that a successful series can be created. No amount of words can testify to their work but here I will cover 5 major reasons why "Ozark" remains outstanding in its own way:
The first credit for the immense success of the series should be given to the director "Jason Bateman" who is also the male lead artist in the web series. He has been active in the industry for the past 42 years and all his experience and hard work can be seen all over the drama web series Ozark. In his career, he has won prestigious awards that include 

"Golden Globe", "Emmy" and a recent one that is the "Hollywood Walk of Fame" award. Second credit should be given to all the cast members involved in the making that involves "Laura Linney", "Damian Young", "Sofia Hublitz", "Skylar Gaertner", "Jason Butler Harner" and others who have diligently adhered to the demands of the story and screenplay and have created an iconic and impactful impression on both users as well as the critics. The manner in which the characters evolve throughout the story is intriguing.

The background, the cinematography, and the shooting locations have been accurately chosen which go well along with the story and mood of the character. Even the background music used in synchronization with the scenes has been able to capture the true essence of the web series.

"Any movie or web series is as good as the script"- Bill Dubuque, the scriptwriter for the series has remarkably done a great job on his part. The story revolves around a shrinking middle-class family who by fate, are involved in murder, money laundering, and drugs and how they handle adverse situations on the way.

The humor involved in the scenes is hilarious and an unexpected one. No one can precisely predict that a humor or thrilling scene is about to occur next which makes the web series more fascinating and is definitely worth binge-watching all season at once.
How many seasons of Ozark TV series are there?
The web series is spread across 4 seasons. Within just days after its release on Netflix, Ozark became a "famed" TV series and always remained trending whenever new seasons were released. 
Season 1 – The first season was released on July 21, 2017, and consists of 10 episodes.

Season 2 – The second season was released approximately after one year on August 31, 2018. It also had 10 episodes.

Season 3 – The third season was released after a long wait of two years on March 27, 2020, with again 10 episodes.

Season 4 – Again after a long wait of two years the fourth season was the final season of the series was released in two parts with a total of 14 episodes. The first half of the season was released on January 21, 2022, while the other half was released on April 29, 2022, with 7 episodes each.
Ozark cast-Ruth, Ben, Marty, Wendy, and other members
Julia Garner wins Best Supporting Actress in a TV Series at the #GoldenGlobes for 'Ozark.' pic.twitter.com/vLSAhfcn6n

— Pop Crave (@PopCrave) January 11, 2023
Spread across four seasons, there are numerous characters in this web series who have appearances in one season or a couple of seasons. Only a few cast of Ozark is available till the last season.  All cast members have diligently done justice to their roles assigned in this web series here is the list of all lead actors, actresses, and other members.
OZARK CAST
ACTOR/ACTRESSES
ROLE IN THE WEB SERIES
Martin  Byrde OR Marty
Jason Bateman

Male lead working as a financial advisor in Chicago. 
Launders money for Mexican drug cartel along with his friend Bruce

Bruce 
Josh Randall

Works with "Marty" as a financial advisor 
Responsible for vanishing 8 million dollars given by the cartel to launder

Wendy Byrde 
Laura Linney

Marty's wife in the web series
Moved with him to Ozark and took up a real estate job.

Charlotte Byrde
Sofia Hublitz

Marty's and Wendy's daughter
Teenage girl

Jonah Byrde
Skylar Gaertner

Marty's and Wendy's son
Younger that Charlotte
Bought machine gun to protect his family

Ruth Langmore
Julia Garner

Assisted Marty in laundering money after he moved to Ozark
Became the owner of a strip club in Ozark

Jason Butler Harner
Roy Petty

FBI agent working to bust Marty

Trevor Evans
McKinley Belcher III 

Working as an FBI agent to bust drug cartels and money laundering
Is Petty's ex-lover

Camino  Del Rio
Esai Morales 

Member of Navarro drug cartel

Rachel Garrison 
Jordana Spiro

Blue Cat lodge's owner
Later became Ruth's business partner

Benjamin Jude Davis

(Ben) 

Tom Pelphrey

Wendy's brother
Ruth's boyfriend
Appeared in season 3

Killer Mike 

(himself)

Killer Mike
Camila  Elizonndro
Veronica Falcón

Cartel leader
Sister of Omar Navarro 

Javi Elizonndro
Alfonso Herrera
Sam Dermody
Kevin L. Johnson

He is baptized and heads to North Carolina with Nathan
A quick insight into to storyline of the Ozark TV series
"Marty" played by Jason Bateman is a financial advisor who, along with his friend "Bruce" played by Josh Randall, works in Chicago as a financial advisor. Bruce is responsible for the disappearance of $8 million U.S. dollars given by the cartel for laundering to him. Marty is unaware of this act by Bruce. When they both are confronted by the members of the cartel, Bruce does not have a satisfactory answer and is executed. Marty can save his life by convincing Del Rio, a lieutenant of the Navarro drug cartel. 

Del Rio agrees to Marty on two conditions, first, he will return all the money that is missing and second, he will help them in laundering more money around $500 million dollars in the future.

Marty had no other option than to move with his family to Ozark where he would secretly launder money for the cartel. On arriving in Ozark they meet the Langmore family. This web series is all about the challenges faced by Marty and his family in a new location where they would struggle to dethrone the established criminals and mafias there in Ozark, Missouri. Additionally, they have a constant threat from the FBI and law enforcement agencies.
Ozark ending-explained in short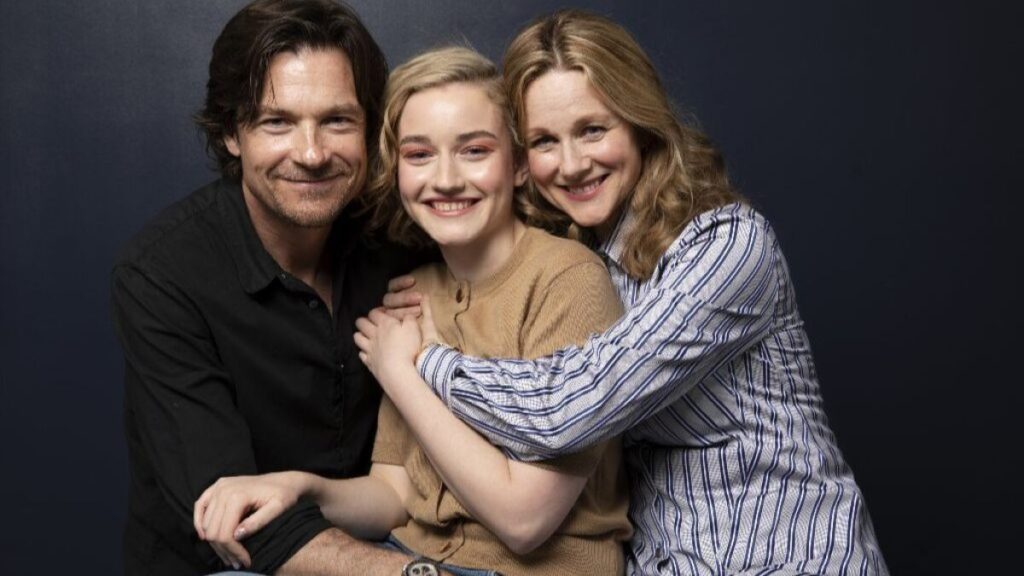 After the last episode of "Ozark", the viewers are bewildered because they did not receive the closure they had anticipated. This is the main reason there is an outcry on the web and social media about "Ozark season 5″. Here is all you need to know what exactly happens in the end. 

The only one character we can see coming out clean from the series is Sam Dermody, he heads for North Carolina along with Nathan and the congregation after being baptized. "Marty" and "Wendy" are still together and after returning from the Hospital she is able to convince the kids, Charlotte and Jonah to live with them. 

"Omar Navarro" is brought to a secluded location where he is executed by a police officer. One murder leads to another in this web series. Javi killed the couple Darlene and Wyatt after she disobeyed his instruction of not to sell drugs. "Ruth" avenges their murder by killing "Javi" in front of the Byrde family. This makes Javi's mother Camilia furious and she is able to eliminate "Ruth" successfully.

The last scene of the last episode shows "Mel" a private investigator conversing with the "Byrde" couple and out of nowhere, Jonah arrives with a shotgun in his hands. Right after this, the screen goes blank and a gunshot can be heard then the credits roll out. This is the main reason for the outcry about 5th season of the web series but the makers have already given an explanation that contradicts all theories of Ozark's season 5 release. 
Some FAQs regarding the Ozark web series
Is Ozark over?
I hate to break this to you but the makers have revealed that season 4 was the last part of the web series.
Is Ozark a true story?
No, Ozark is pure fiction made for entertainment purposes only.
Is Ozark worth watching?
There is no doubt about it. It is one of the best web series based on crime and thriller and has been acknowledged by all viewers.
Is Ozark suitable for all viewers?
No, the web series contains sexual scenes, drugs, gruesome murders, and foul language that is not suitable for all audiences, especially viewers below 18. In the first season itself, we can find "Wendy" involved in adultery. 

There is also the repetitive occurrence of a strip club managed by "Ruth". Almost every episode of all the seasons includes a mention of drugs and cartels. From the elimination of "Bruce" in the first episode to the last episode where "Ruth" is killed by Camilia, the web series is loaded with murders, blood, and violence.
Who is the rapper in Ozark?
Killer Mike, makes a cameo as himself in Ozark season 4 episode 8. All throughout the series, Ruth Langmore, played by "Julia Garner" has been portrayed as a hip-hop rap lover. In the eighth episode of the last season of Ozark, she is seen listening to rapper Nas' song "LP Illmatic" on her headphones at a restaurant where she meets "Killer Mike". Both have a brief conversation about rap music where Mike also advises Ruth to reduce coffee consumption.
Who plays Ruth on Ozark?
"Ruth Langmore" is a 19-year-old girl in the Langmore family who approaches "Marty" to keep her as his assistant. After discovering the reason why "Marty" moved to Ozark along with his family, "Ruth" is curious about his works and wants to learn from him. As the story evolves the duo develops a great bond, more like a father-daughter dynamic but later stops working for "Marty" in the last season. To know the exact reason you should watch Ozark season 4.
How old is Ruth Langmore?
She was 19 when the season started. "Julia Garner" who plays "Ruth" is 29 years old.
Where can I watch Ozark all season?
Ozark is exclusively available on the Netflix platform. You can enjoy watching Netflix after paying for the subscription.
Related Posts You May Like: