Creed III made a big splash in its opening weekend box office, earning the biggest debut of any movie in the whole Rocky franchise. While the two Creed movies saw moderate success at the box office, Creed III marks Adonis Creed actor Michael B. Jordan's directorial debut, outshining both of its Creed predecessors (and other Rocky movies) in the process. The big opening weekend performance is a win for the franchise, but how does it compare to the other Creed and Rocky movies at the box office?
Rocky is one of the most popular original franchises in movie history, but series doesn't have the most consistent box office record. The first Rocky movie was a box office smash becoming the highest grossing movie on 1976, and most of its sequels performed similarly well until Rocky V saw a major drop in box office revenue, essentially ending he franchise for a decade and a half until the release of Rocky Balboa in 2006, opening the door for the moderate success of the Creed movies.
Related: 5 Box Office Records Broken By Creed 3's Opening Weekend
Creed III's Opening Weekend Box Office Sets a Rocky Franchise Record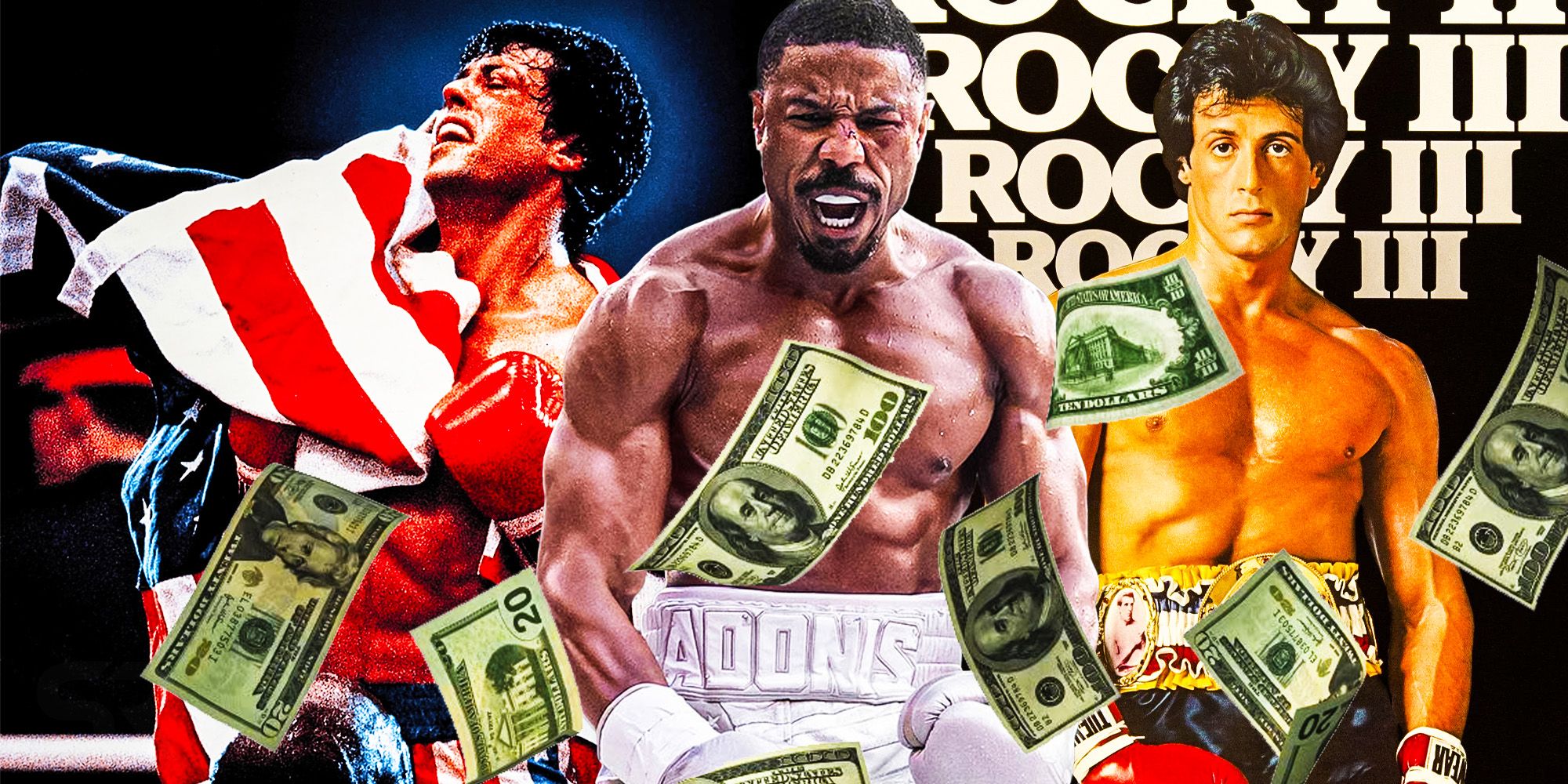 Creed III earned $58.4 million in its opening weekend at the domestic box office, which is more than any other Rocky or Creed movie in history. The first Creed opened to $29.6 million and went on to earn a total of $173.6 worldwide while Creed II opened to $35.6 million and went on to earn a total of $214.2 million worldwide. Creed III's opening weekend box office sets a new record for the Creed movies, exceeding the first Creed's opening weekend box office by $28.7 million and exceeding Creed II's opening weekend box office by $22.8 million.
Comparing Creed III's opening weekend box office to the first six Rocky movies is a little more complicated. The first Rocky movie released in 1976, at a time when movies saw their box office far more distributed across a longer time frame, the international box office wasn't nearly as developed, the value of the dollar was way higher, and box office reporting and data collection was far less meticulous. The first five Rocky movies can't be compared 1-1, but Rocky Balboa is a little more comparable because it released in 2006 to $12.2 million in 2006, but strong legs propelled it to $156 million by the end of its run.
The Rocky Movies Made Way More Money Than Creed 3 Adjusted For Inflation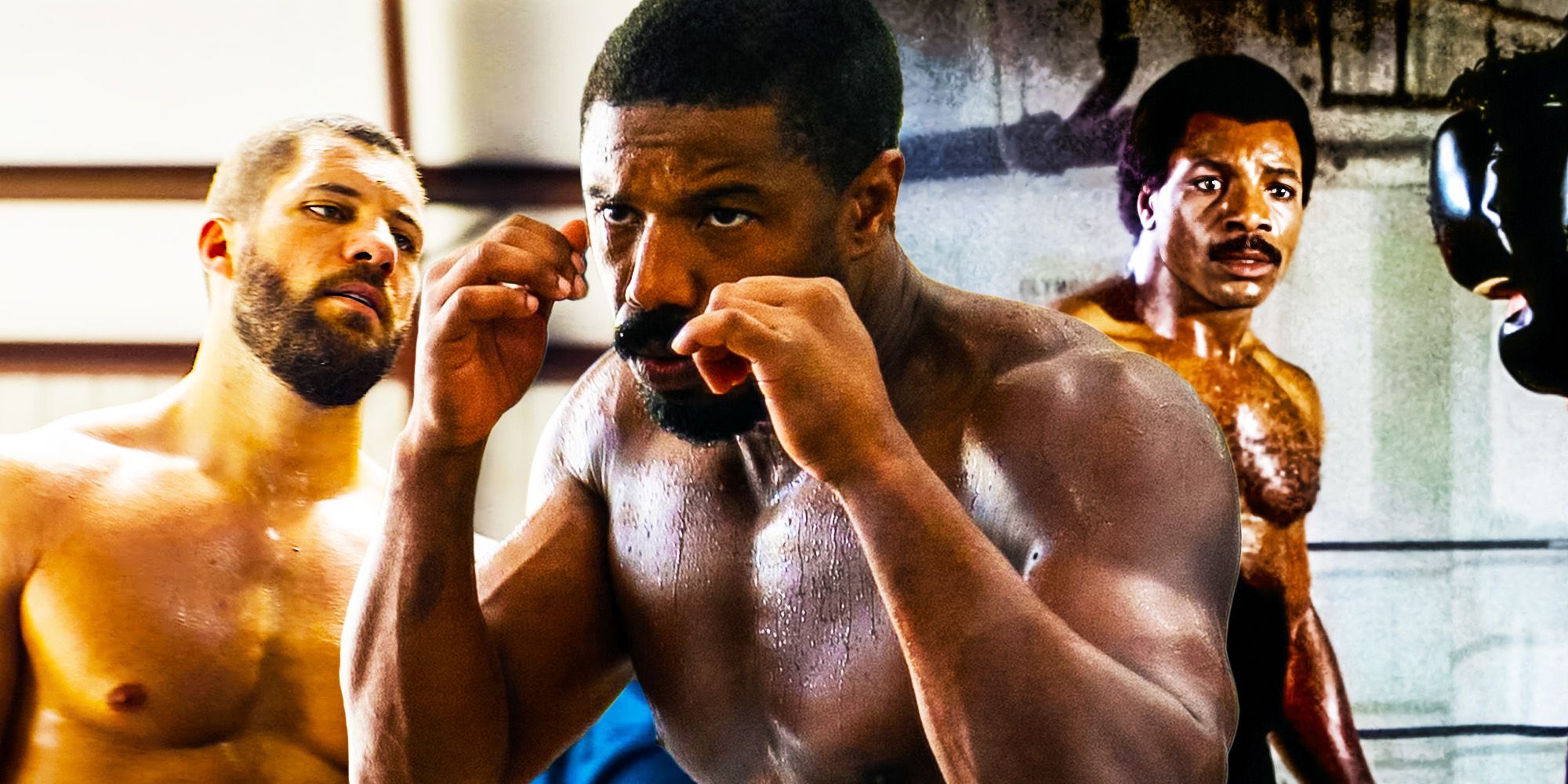 The original Rocky earned $117.2 million in 1976, adjusted for inflation, that comes to $630 million in 2023 dollars, which is nearly 300 percent more than Creed II's worldwide box office total in 2018. Similarly, Rocky II's $85.2 million in 1979 comes to over $373 million in 2023 dollars, Rocky III's $124.1 million in 1982 comes to almost $394 million in 2023 dollars, Rocky IV's $127.9 million in 1985 comes to over $362 in 2023 dollars, and Rocky V's $40.9 million in 1990 comes to over $96 million in 2023 dollars. So, while Creed III and the other Creed movies have done well, they fall below every Rocky movie other than Rocky V when adjusted for inflation.
Related: Creed 3 Officially Gives The Rocky Franchise It's Apollo Replacement
Creed III marks clear growth from the other Creed movies in its opening weekend, and barring a massive drop in the coming weeks, it should stay ahead of its predecessors and become the highest grossing Rocky movie of all time. Granted, it may not be fair to compare to older Rocky movies without adjusting for inflation, but as a spin-off franchise, with Creed III being the first in the entire series to not feature Sylvester Stallone's Rocky Balboa, it proves the franchise could continue to have life and box office success outside the role of its original titular character.
How Much Money Will Creed III Make at the Box Office?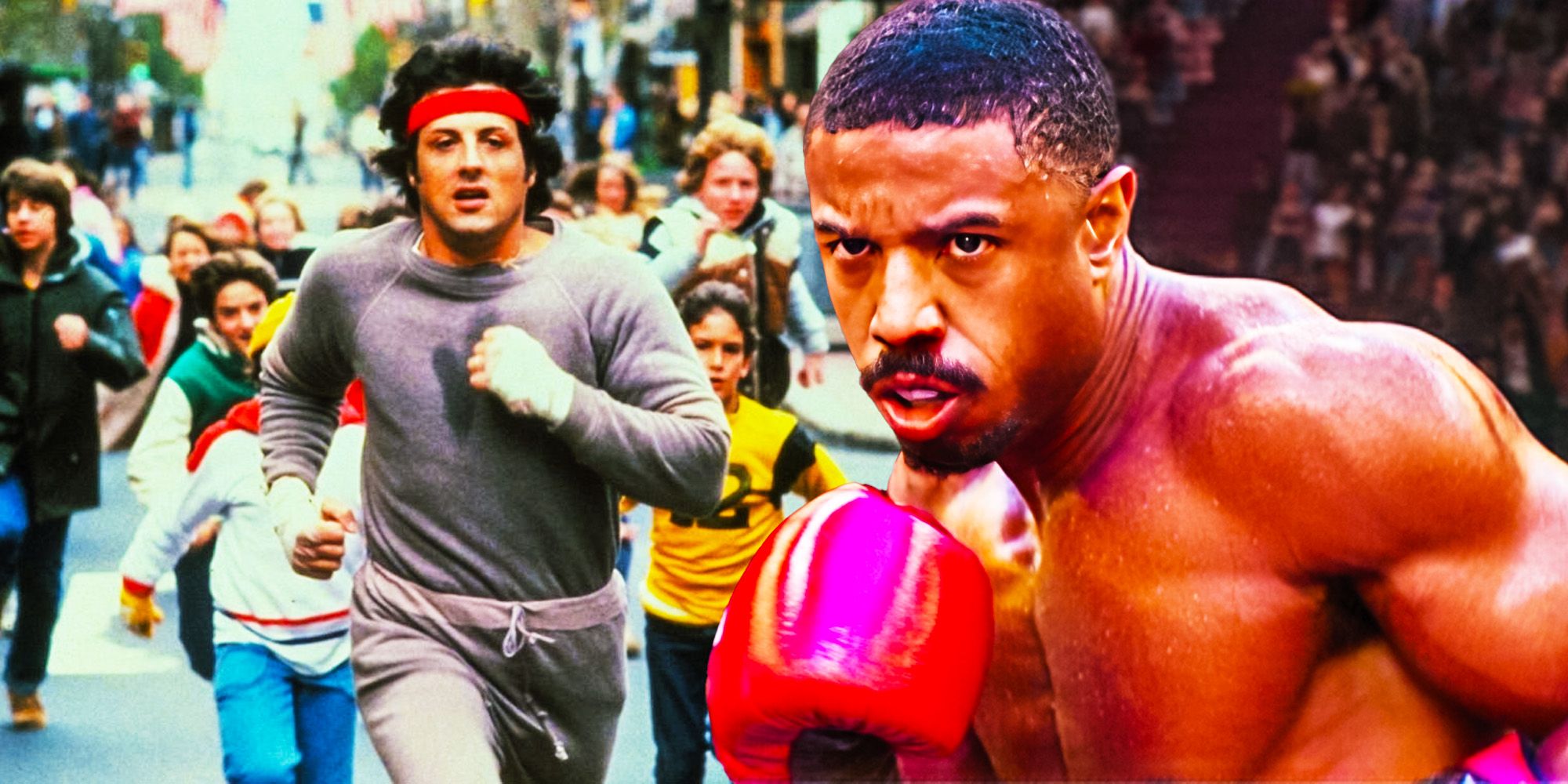 Creed III has only been in theaters for a week, so it's not clear how much it could make total, but the performance of the first two Creed movies can help estimate total box office potential. Box office multiplier is used to measure domestic box office growth, calculated by dividing the total domestic box office by opening weekend. Creed's $29.6 million opening and $109.8 million domestic total give it a multiplier of 3.7, while Creed II's $35.6 million opening and $115.7 domestic total give it a multiplier of 3.3. Applying those multipliers to Creed III's $58.4 million box office opening give it a potential range of $189 million to $216 million domestically.
Calculating Creed III's international box office is a little more complicated. So far, Creed III has earned 38.9 percent of its total box office from international ticket sales. Creed earned 36.7 percent of its $173.6 global total from the international box office and Creed II earned almost 50 percent of its $214.2 million global total internationally. Creed III's 38.9 percent is just below the average, but assuming that ratio stays consistent, it brings the range for the global total to between $310 million and $353 million.
Related: 3 Ways Creed 3's Timeline Is A Complete Mess
Granted, this total relies on a comparison to pre-COVID movies, so the actual total could be significantly lower, although it still has a strong shot of outgrossing every other Rocky and Creed movie, not adjusted for inflation. Compared to the inflation adjusted numbers, even the best case potential $353 million global total for Creed III is only 53 percent of the original Rocky's $630 million 1976 inflation adjusted domestic total. With a reported budget of $75 million, Creed is already an uncontested box office success, but there's still a clear contrast to the Rocky franchise's historical success.
Creed III isn't only a win for the Rocky franchise, but a big win for Michael B. Jordan, who has seen plenty of box office success as an actor in movies like Black Panther, but has now also created a big hit as a first-time director. In addition to Creed III's box office success, as recent plans for a Creed universe revealed a spinoff about Adonis Creed's daughter and an anime series from Jordan along with a previously announced Drago spinoff. The future of Stallone's Rocky character who started it all may be in question, but the franchise still has a bright future building on the Creed III and the rest of the Creed trilogy.
Next: Rocky Isn't The Only Franchise Character Confusingly Left Out Of Creed 3