The Indiana Jones movies are full of iconic, perfectly cast characters, from the titular archeologist to the various sidekicks who join him on his adventures to the nefarious villains he crosses paths with. After George Lucas had created one beloved franchise full of fan-favorite characters with the intergalactic heroes and villains of the Star Wars saga, he went and did it again with the pulpy, globetrotting escapades of the Indiana Jones franchise. Donning a fedora and leather jacket in the title role, Harrison Ford headlines a star-studded cast that includes such screen legends as Sean Connery, Karen Allen, and Ke Huy Quan.
A throwback to the action-adventure serials that Lucas grew up with, the Indiana Jones movies are thrilling and fun and benefit from director Steven Spielberg's deft vision. The ever-changing character of Indiana Jones has gone on expeditions that have taken him across the world in search of fortune, glory, and mystical MacGuffins. Along the way, he's teamed up with an old flame, an 11-year-old cab driver, and his estranged father, and taken on villains ranging from a sinister Gestapo agent to a campy Soviet commander to a voodoo priest who sacrifices humans to his demonic deity.
RELATED: Indiana Jones Complete Movie Timeline Explained
Harrison Ford As Indiana Jones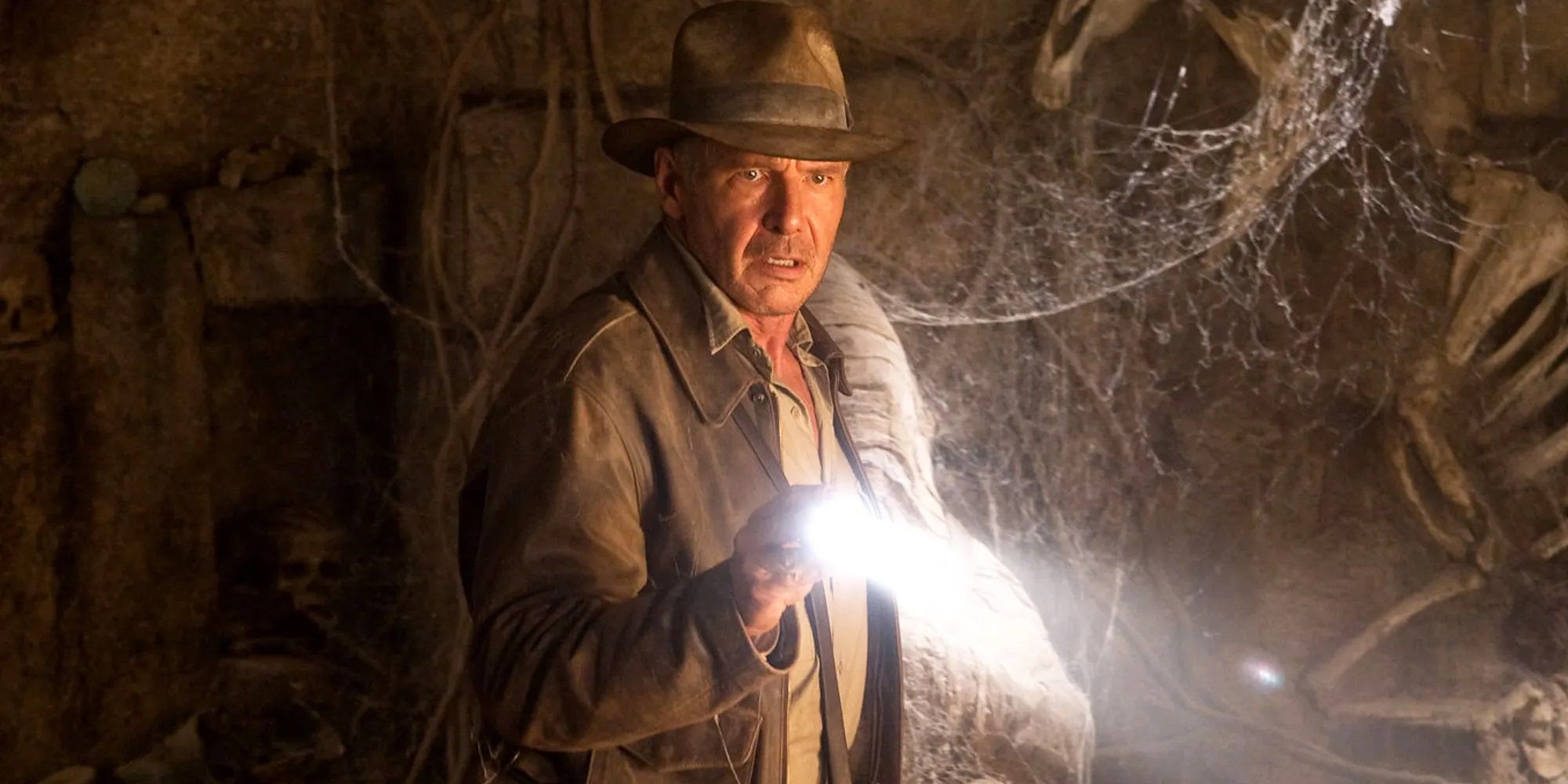 The eponymous role in the Indiana Jones series is played by Ford. Often referred to as Indy or Dr. Jones, Indiana Jones is an archeology professor who moonlights as a daring adventurer. This is the defining role of Ford's career, exhibiting his wit, his gravitas, and his old-school movie star charisma. Indiana Jones is one of the few movie characters who's so well-known that he's recognizable by his silhouette alone. An icon of the silver screen, Ford is also known for playing Rick Deckard in Blade Runner, Jack Ryan in Patriot Games and Clear and Present Danger, and Han Solo in Lucas' other blockbuster franchise, Star Wars.
Karen Allen As Marion Ravenwood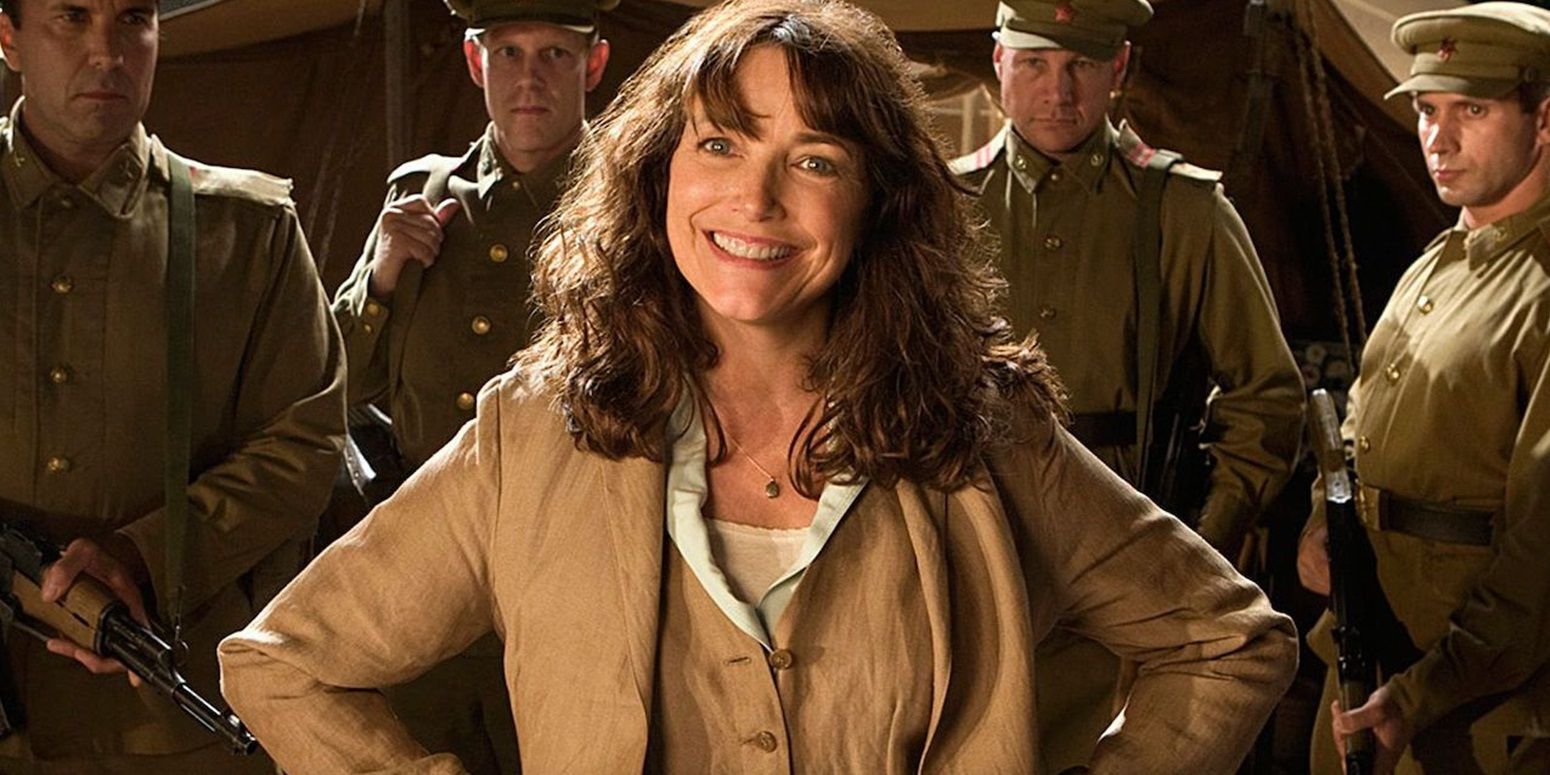 Karen Allen played Marion Ravenwood in Raiders of the Lost Ark and later reprised the role in Indiana Jones and the Kingdom of the Crystal Skull. She was introduced as a bar owner in Nepal and an old flame of Indiana Jones'. She returned in Kingdom of the Crystal Skull as the mother of his son and later his wife. Marion sets herself apart from the average one-dimensional action movie love interest by getting in on the action and asserting her agency. While Marion is by far her most iconic character, Allen is also known for her roles in Animal House, Starman, and Scrooged.
John Rhys-Davies As Sallah
Whenever Indiana Jones is in a spot of bother, he can count on his old buddy and sidekick, the iconic Sallah. Sallah is an Egyptian excavator living in Cairo. He helped with the excavation of the Ark of the Covenant and the search for the Holy Grail. Sallah is played by Welsh actor John Rhys-Davies. Rhys-Davies is known to Lord of the Rings fans as Gimli and the voice of Treebeard. He also played the head of the KGB in the James Bond film The Living Daylights and provides the voice of Mermaid Man and Barnacle Boy's arch nemesis Man Ray in SpongeBob SquarePants.
Denholm Elliott As Marcus Brody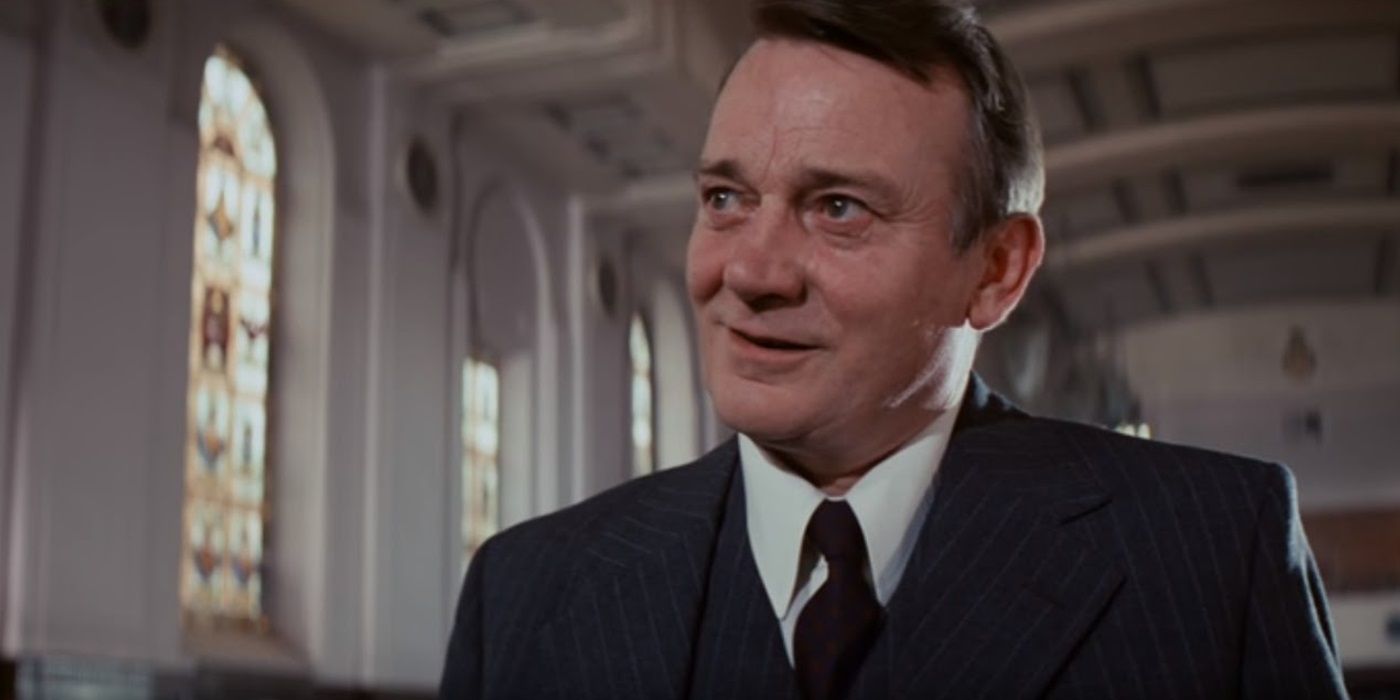 Marcus Brody is a museum curator and close colleague of Indiana's, played by Denholm Elliott. He featured prominently in Raiders of the Lost Ark and Indiana Jones and the Last Crusade, and he got a posthumous tribute in Kingdom of the Crystal Skull. Brody's extensive knowledge allows him to provide exposition, but he also serves as comic relief. Brody isn't particularly brave, but he is lovable. Besides playing Brody, Elliott is known for his supporting roles in Trading Places and Merchant Ivory's A Room with a View. The latter earned Elliott an Oscar nomination for Best Supporting Actor, but he lost to Michael Caine for Hannah and Her Sisters.
RELATED: How Old Is Indiana Jones In Every Movie?
Kate Capshaw As Willie Scott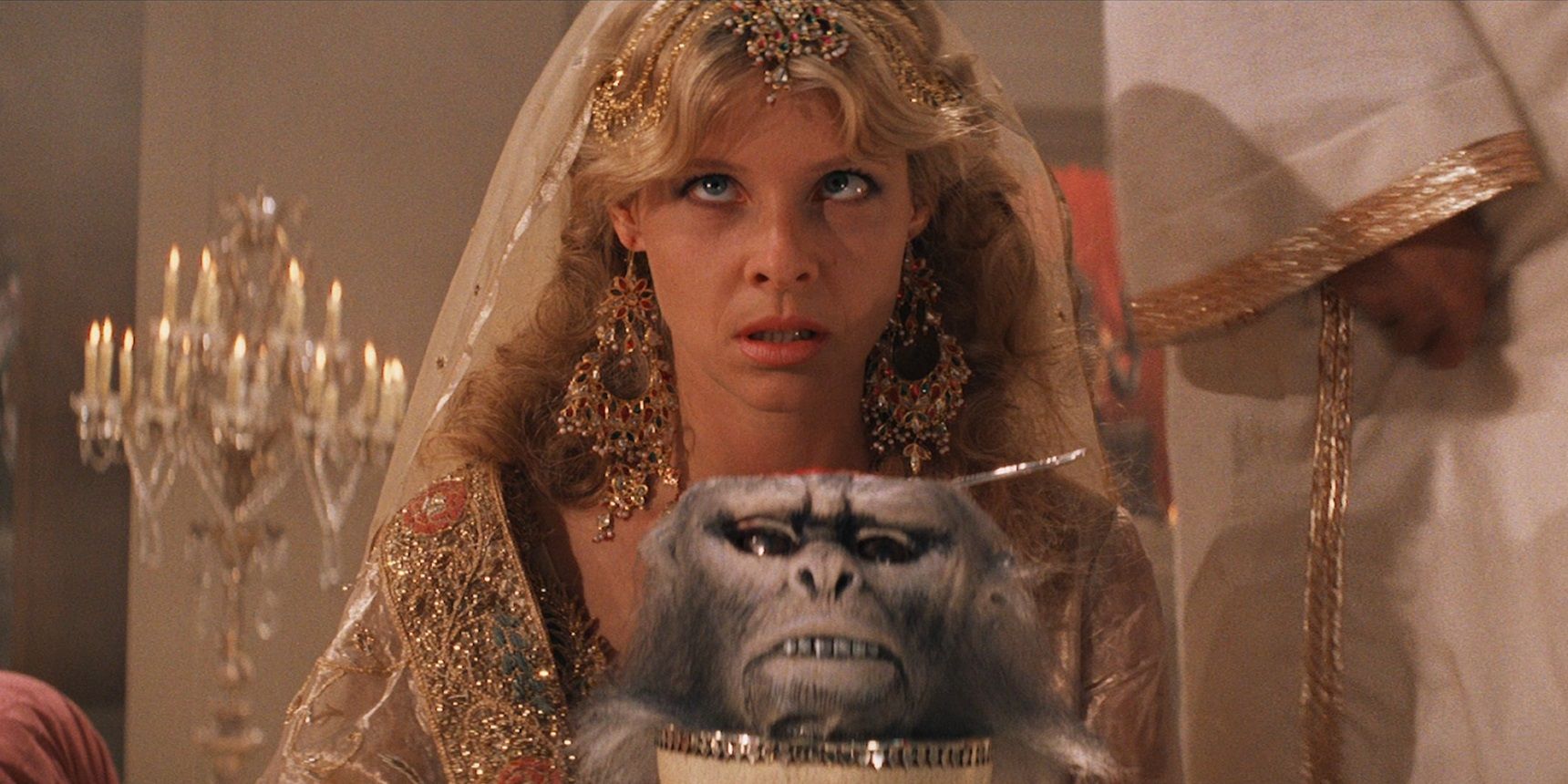 Kate Capshaw played Willie Scott, Jones' love interest in the second movie, Indiana Jones and the Temple of Doom. Scott is an American nightclub singer working in Shanghai at an establishment called Club Obi Wan. She gets unwittingly swept up in Indiana's next globetrotting adventure when a nightclub shootout turns into a car chase, which turns into an airplane escape. Capshaw married Steven Spielberg after working with him on the set of Temple of Doom. Before she retired from acting in 2001, Capshaw appeared in such films as the Ridley Scott actioner Black Rain and sci-fi adventures like Dreamscape and SpaceCamp.
Ke Huy Quan As Short Round
A young Quan appeared alongside Ford and Capshaw in Indiana Jones and the Temple of Doom as 11-year-old cab driver Short Round. When he's whisked away to India on an adventure, Short Round becomes Indiana Jones' ward and sidekick. As a bright-eyed kid, Short Round really looks up to Indiana Jones. Short Round was one of two '80s roles, along with Data in The Goonies, that made Quan an iconic child actor. After a lengthy hiatus from the industry, Quan scored a lucrative career comeback with the award-winning role of Waymond Wang in Everything Everywhere All at Once.
Sean Connery As Henry Jones, Sr.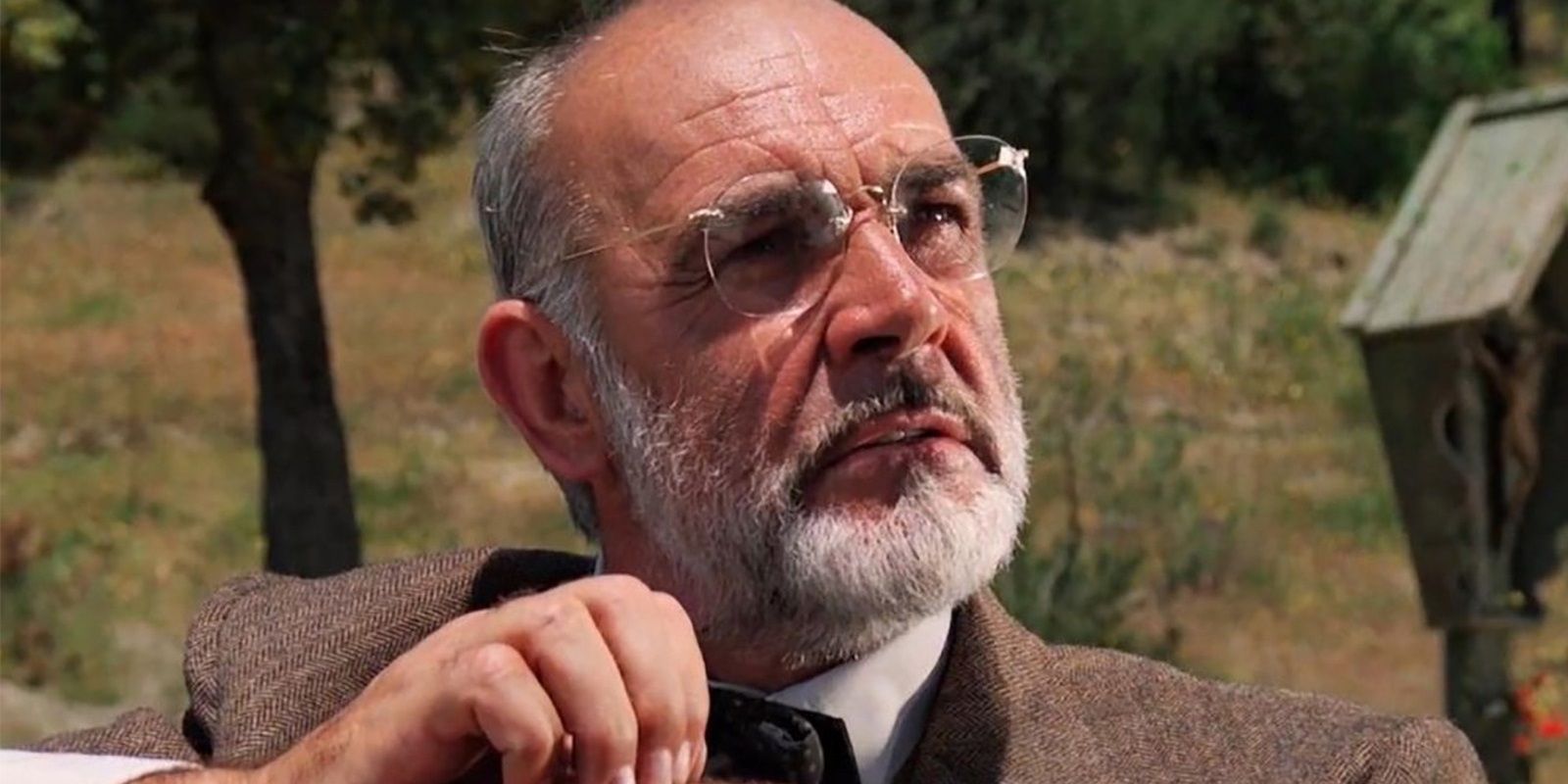 Indiana Jones and the Last Crusade saw Indiana reunite with his father, Henry Jones, Sr., a professor of medieval literature who spent his life searching for the Holy Grail. The role was filled by Sean Connery, who shared authentic father-son chemistry with Ford. Since Indiana Jones was conceived as American cinema's answer to James Bond, it made perfect sense to cast the original 007 as his dad. In addition to playing Bond, Connery was known for his turns in The Rock, Highlander, The Hunt for Red October, and his Oscar-winning performance in The Untouchables.
Shia LaBeouf As Mutt Williams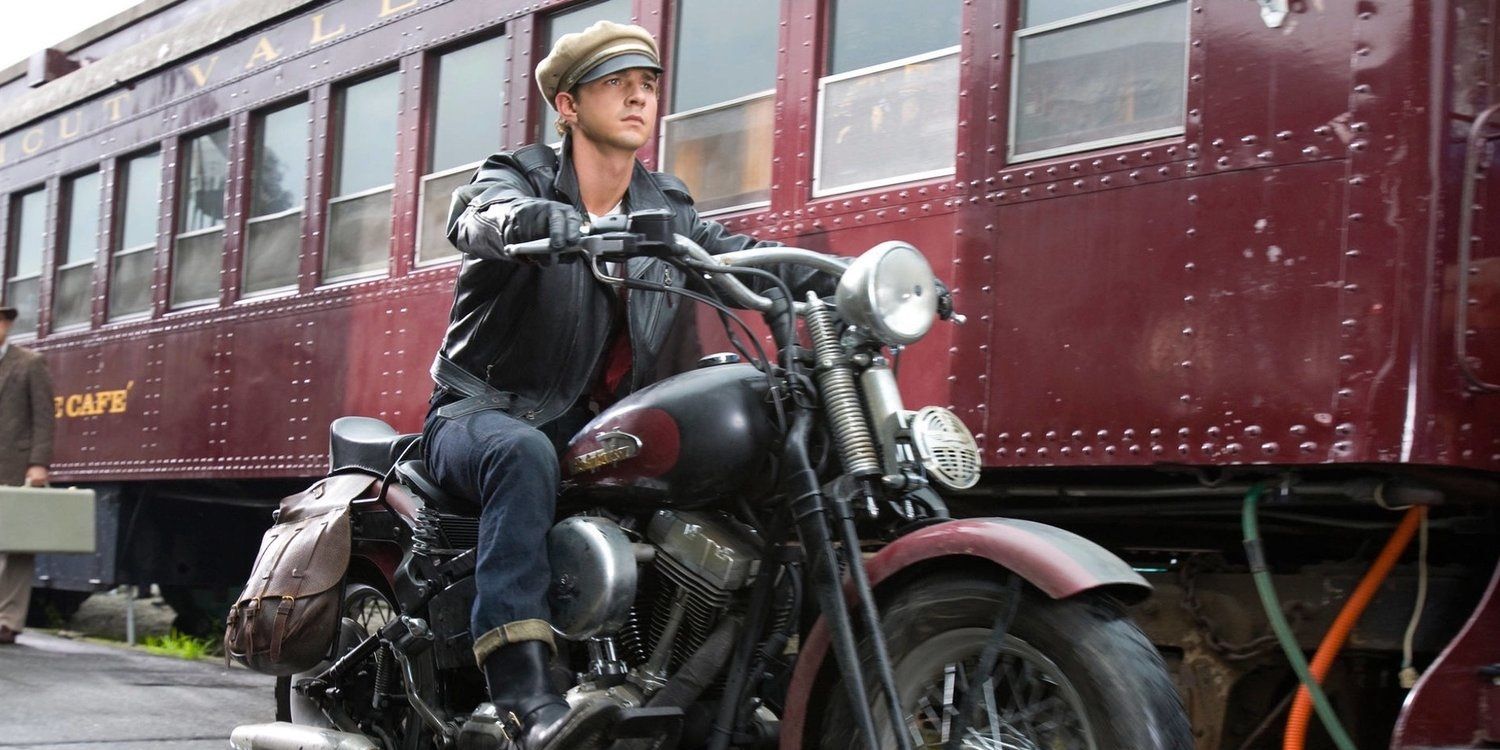 After The Last Crusade had teamed up Indiana Jones and his estranged father, Kingdom of the Crystal Skull teamed him up with his estranged son, Henry, Jr., better known as Mutt Williams, who was raised by his mother, Marion. Mutt is a rebellious, leather-clad '50s greaser styled after Marlon Brando's outlaw biker character from The Wild One. Mutt was played by Shia LaBeouf, who got his start on the Disney Channel show Even Stevens and went on to star in such movies as Disturbia, Surf's Up, and the first three installments of the Transformers franchise.
RELATED: How Indiana Jones' Daughter Became Mutt Williams
Indiana Jones Supporting Cast & Characters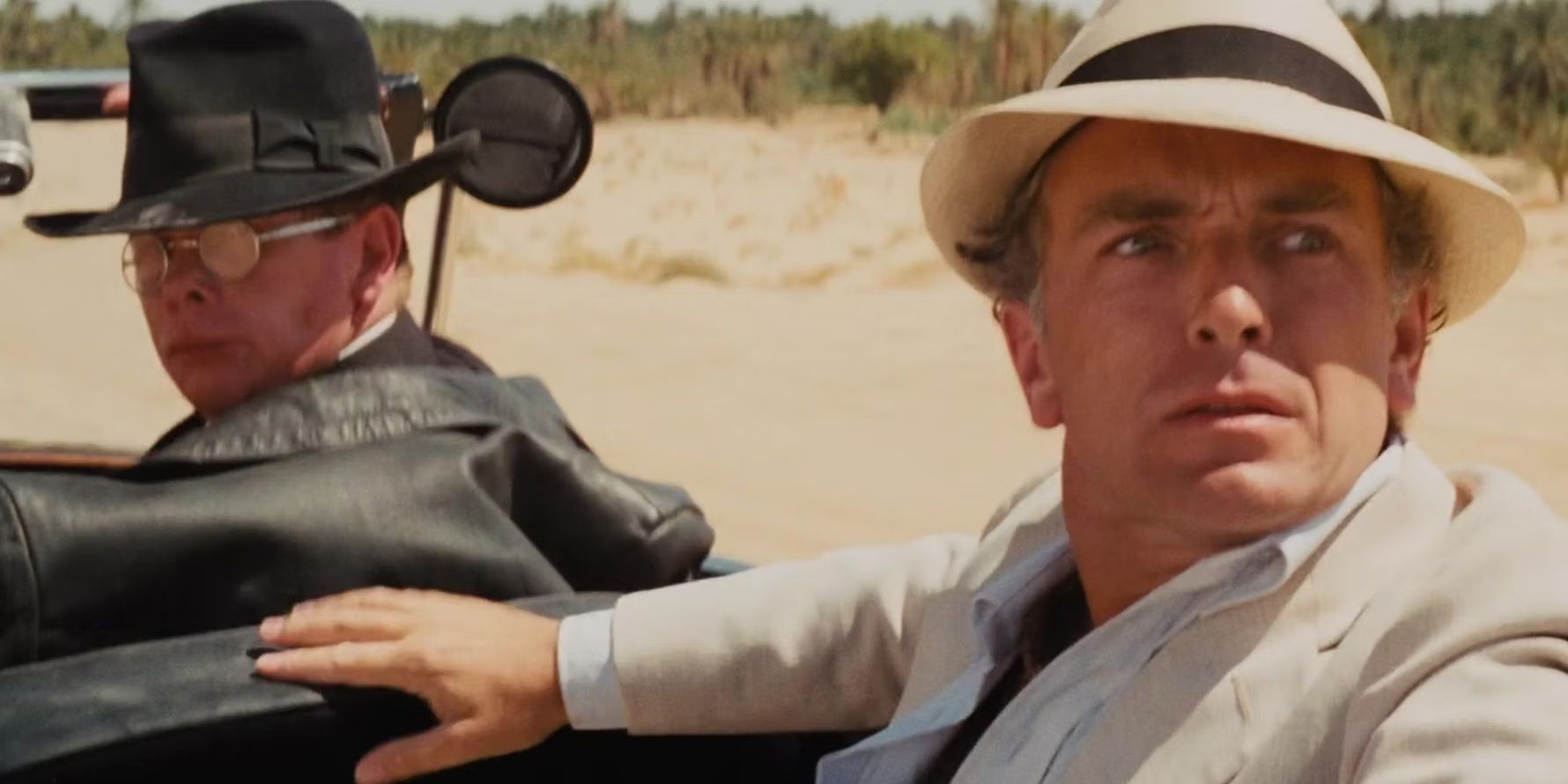 Paul Freeman as René Belloq: The role of rival archeologist René Belloq was played by Paul Freeman in Raiders of the Lost Ark. Freeman also played Colin in The Long Good Friday, Professor Moriarty in Without a Clue, and Reverend Shooter in Hot Fuzz.
Ronald Lacey as Major Arnold Toht: Ronald Lacey played the sinister Gestapo agent Major Toht in Raiders of the Lost Ark. Lacey had previously played Harris in the classic British sitcom Porridge and went on to make an uncredited cameo as Heinrich Himmler in Indiana Jones and the Last Crusade.
Wolf Kahler as Colonel Dietrich: Colonel Dietrich, the ruthless Abwehr commander who gets killed when the Ark is opened in Raiders of the Lost Ark, was played by Wolf Kahler. Kahler also played Kaiser Wilhelm II in The Riddle of the Sands and the Prince of Tübingen in Stanley Kubrick's Barry Lyndon.
Amrish Puri as Mola Ram: The villainous Mola Ram was played by Amrish Puri in Indiana Jones and the Temple of Doom. Mola Ram is a Thuggee priest who performs human sacrifices. Puri isn't a huge figure in Hollywood, but he's a big star of Indian cinema, renowned for antagonistic roles in films like Vidhaata, Shakti, and Meri Jung.
RELATED: Why Temple Of Doom Is Steven Spielberg's Least Favorite Indiana Jones Movie
Raj Singh as Maharaja Zalim Singh: The Maharaja, the leader of the Pankot State who isn't much older than Short Round, was played by child actor Raj Singh in Temple of Doom. Singh only has two other acting credits: Agneepath and Kranti.
Alison Doody as Elsa Schneider: Alison Doody appeared as Elsa Schnieder in The Last Crusade. Elsa is an Austrian art professor and love interest to both Jones boys. She is also a classic femme fatale who's secretly working for the Nazis. Doody can also be seen as "Bond girl" Jenny Flex in A View to a Kill and Catherine Buxton in RRR.
Michael Byrne as Colonel Ernst Vogel: The main Nazi villain in The Last Crusade who's desperate to kill the Joneses, Colonel Ernst Vogel, was played by Michael Byrne. Byrne went on to play Gellert Grindelwald in Harry Potter and the Deathly Hallows – Part 1 and newspaperman Horace Greeley in Martin Scorsese's Gangs of New York.
Julian Glover as Walter Donovan: The role of Walter Donovan, an American businessman who wants the immortality granted by the Holy Grail in Indiana Jones and the Last Crusade, was played by Doctor Who actor Julian Glover. Glover had previously worked with Lucas when he played General Veers in The Empire Strikes Back. He also voiced Aragog in Harry Potter and the Chamber of Secrets and played conductor Andris Davis in Tár.
RELATED: 10 Ways Indiana Jones And The Last Crusade Is The Best Raiders Follow-Up (By Far)
Cate Blanchett as Irina Spalko: The main Soviet villain in Kingdom of the Crystal Skull, Irina Spalko, was played by Cate Blanchett. Blanchett is the recipient of two Oscars, three BAFTAs, and four Golden Globes. She played Galadriel in The Lord of the Rings trilogy, Katharine Hepburn in The Aviator, Jasmine in Blue Jasmine, and the titular conductor in Tár.
Ray Winstone as George "Mac" MicHale: The role of British double agent George MicHale was played by Ray Winstone in Indiana Jones and the Kingdom of the Crystal Skull. Winstone rose to prominence with his performance in the cult classic rock opera Quadrophenia and has since become known for tough-as-nails turns in crime movies like Sexy Beast and The Departed.
John Hurt as Harold "Ox" Oxley: Mutt's surrogate father and Indiana's friend, Harold Oxley, was played by John Hurt in Kingdom of the Crystal Skull. Ox is an expert on crystal skulls. From Alien to The Elephant Man, Hurt's powerhouse performances made him a screen icon.
Igor Jijikine as Colonel Antonin Dovchenko: Spalko's hulking right-hand man, Colonel Antonin Dovchenko, is played by Igor Jijikine. Jijikine is best known for roles in Russian movies like Night Shift, Viy 3D, and its sequel Viy 2: Journey to China.
RELATED: Every Way That Kingdom Of The Crystal Skull SAVED Indiana Jones
Jim Broadbent as Dean Charles Stanforth: Jim Broadbent joined the Indiana Jones series in Kingdom of the Crystal Skull as Dean Charles Stanforth, Indiana's boss at Marshall College. Broadbent is an Oscar winner best known for his roles in the Bridget Jones, Harry Potter, and Paddington franchises.
MORE: 5 Things Indiana Jones And The Kingdom Of The Crystal Skull Got Right (& 5 It Got Wrong)