[ad_1]

As the Disney remake nears its release, a new Meg 2: The Trench promo video has set its sights on The Little Mermaid's Ariel. Jason Statham is returning to lead the cast of the monster action movie as Jonas Taylor, who leads a research team on a new dive towards the deepest part of the Mariana Trench, in which they find another of the titular sharks, as well as other horrifying creatures. Along with Statham, Meg 2: The Trench features the returns of Sophia Cai, Cliff Curtis and Page Kennedy.
Nearly two weeks after the first trailer finally dropped for the sequel, Warner Bros. has shared a hilarious new Meg 2: The Trench promo video.
The clip, as seen above, parodies that of Disney's Little Mermaid live-action remake trailers, hyping a magical undersea adventure coming this summer with lighthearted music. The video quickly shifts tones as a couple operating a foot-pedal boat find themselves swallowed by the eponymous shark and Statham's
How The Meg 2 Can Outdo The Original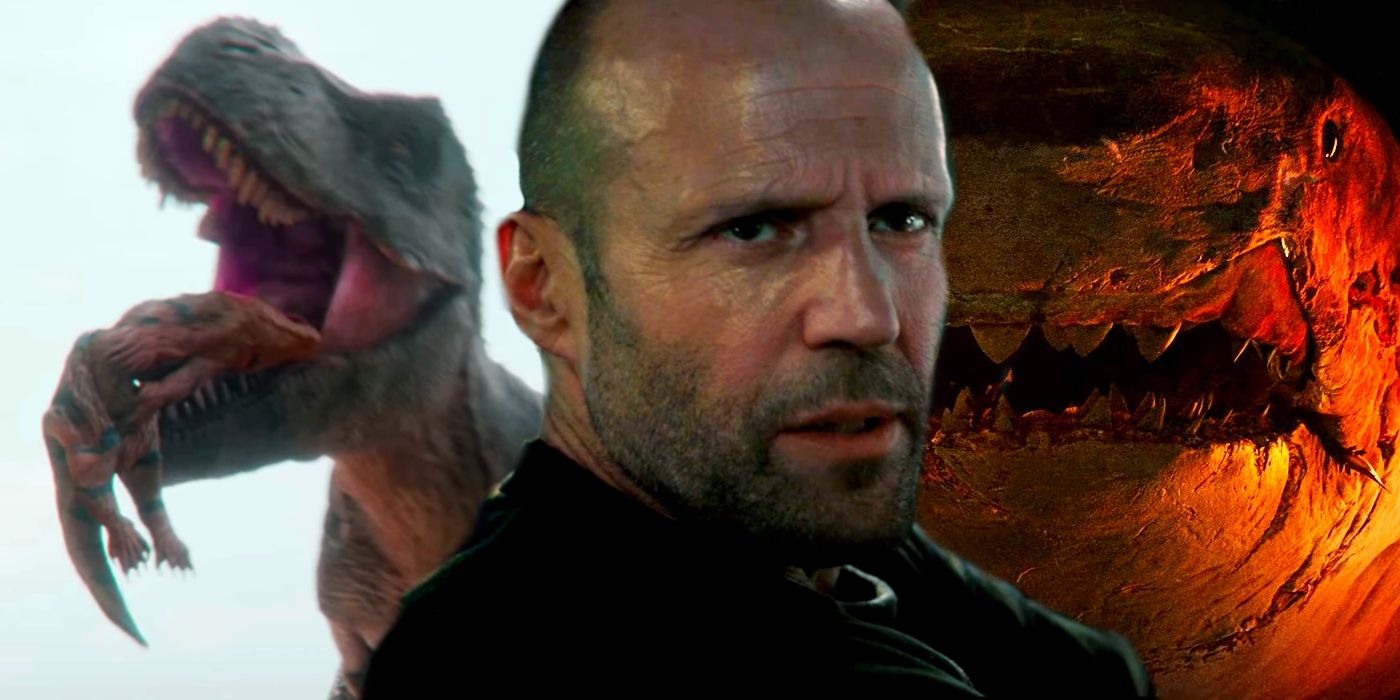 Though not a critical failure, the original The Meg was met with largely mixed reviews from critics upon its release in 2018, the majority of which took issue with the film's uneven tone, feeling it didn't lean hard enough into its cheesier elements, nor did it go for a strictly serious approach akin to Jaws. Considering its action movie aesthetic and massive reported budget of $178 million, it's understandable the filmmakers would want to ensure they stayed friendly for wider audiences to make the film a success.
After garnering over $530 million at the box office and a five-year development cycle, Meg 2: The Trench is finally about to hit theaters and looks to be taking many of the lessons from the original movie's mixed response to heart. Source author Steve Alten and director Ben Wheatley have teased a darker approach being taken to the sequel, with some rumors even swirling that the English indie filmmaker would be bringing his R-rated roots to the franchise, moving away from the tamer PG-13 of the original.
The recently released Meg 2: The Trench trailer may not have shown the darker elements hinted at by Alten, but it does seem to show a better grip on managing the cheesier tone half of the MonsterVerse movies failed to capitalize on, between its tongue-in-cheek references to the first movie and ridiculously over-the-top kills. With over two months remaining until it hits theaters, only time will tell if the sequel outdoes The Meg, or fails to live up to the box office heights of its predecessor.
Source: Warner Bros./Twitter


[ad_2]

Source link