The best Tobey Maguire movies have been making headlines since appearing in Spider-Man: No Way Home alongside fellow Spider-Men Andrew Garfield and Tom Holland. Maguire is perhaps best known for his turn as Peter Parker in the original Sam Raimi trilogy, but he's also taken on plenty of blockbusters and indie roles since his feature film debut in 1989. It was in the '90s that Maguire became a true star thanks to leading roles in Pleasantville and The Cider House Rules. Since his appearance in No Way Home, there has been renewed interest in Maguire and his work.
For many years, Maguire was an indie darling, and while he had mainstream success with the Spider-Man franchise, he preferred to work with more auteur directors like Ang Lee, Lasse Hallstrom, and Steven Soderbergh. Even when choosing roles in big-budget movies, Maguire hooked up with a director like Sam Raimi. This means the best Tobey Maguire movies are full of interesting and different projects, with a little something for every film lover.
10
This Boy's Life (1993)
Based on a true story, This Boy's Life is about a mother and son who fight for survival against an abusive man. The man, Dwight, is played by Robert de Niro, one of the many times that de Niro has played someone based on a real person. Maguire plays a classmate of the abused son, portrayed by Leonardo DiCaprio. This Boy's Life only had a limited release when it hit theaters, and when it expanded, it finished with a low $4.1 million box office (via The Numbers). The movie remains critically acclaimed and one of the best Tobey Maguire movies, although not near the levels of future Maguire roles.
9
Deconstructing Harry (1997)
Deconstructing Harry is a film within a film that focuses on a successful writer who alienates the people in his life due to him using them as characters in his work. Maguire plays the movie version of the main character, Harry, while Woody Allen plays the character in real life. The movie picked up positive reviews and earned an Oscar nomination for the screenplay. It remains one of the best Tobey Maguire movies, a great look at the life of an author who has chosen to deconstruct his own history.
8
The Ice Storm (1997)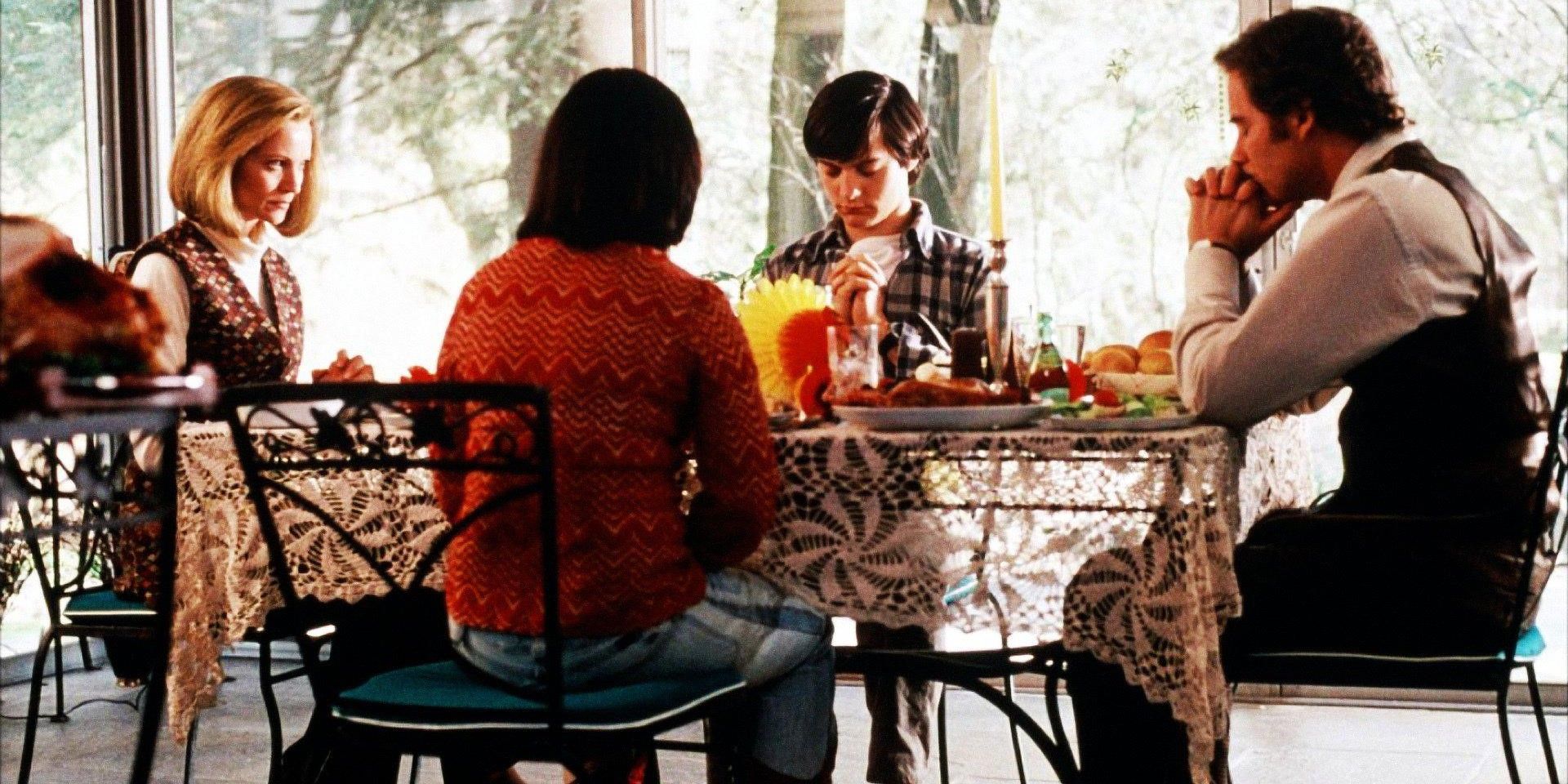 Rent now on Prime Video & Apple TV
The Ice Storm concerns the Hood family and their issues during the worst ice storm in history. Tobey Maguire stars as the son of the Hood family. Directed by Ang Lee, The Ice Storm showed the director's true talents a few years before he took the Oscars by storm with Crouching Tiger, Hidden Dragon. The movie was a character-driven drama and Sigourney Weaver won the BAFTA for her role in the movie. It was also in competition at the Cannes Film Festival, and it was on the festival circuit that Ang Lee and one of the best Tobey Maguire movies picked up the most attention.
7
Wonder Boys (2000)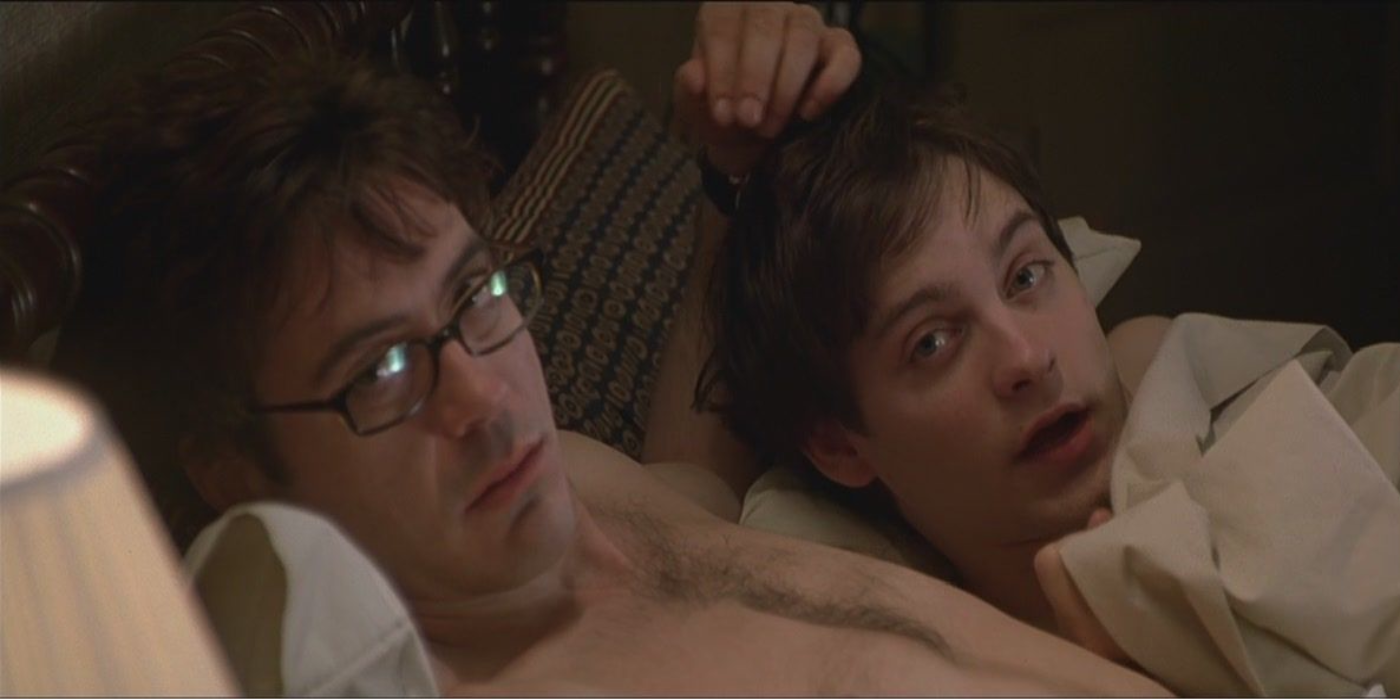 Wonder Boys stars Michael Douglas as a once-famed American writer who now works as an English professor drawn to the qualities of a new up-and-coming author. Tobey Maguire plays that up-and-coming author. Hanson, who previously won an Oscar for L.A. Confidential, saw this movie also recognized by the Oscars. The film picked up three Oscar nominations, although it didn't win any of them. Despite its Oscar nominations and critical acclaim as one of the best Tobey Maguire movies, it was a box office bomb, making only $33 million on a $55 million budget (via The Numbers).
6
Babylon (2022)
Director Damien Chazelle followed up his love letter to musicals in La La Land with a love letter to Hollywood with Babylon. However, what resulted was a movie that polarized audiences. While a love letter to the idea of Hollywood, Chazelle chose to focus on the dirty and disgusting underbelly of an industry that ruined as many lives as it created memories for moviegoers. Tobey Maguire played James McKay, a creepy and gross mafia boss who was responsible for the issues that ended up killing Nellie, the protagonist. Though this split plenty of audience members, Babylon did find itself nominated for three Academy Awards.
5
Spider-Man (2002)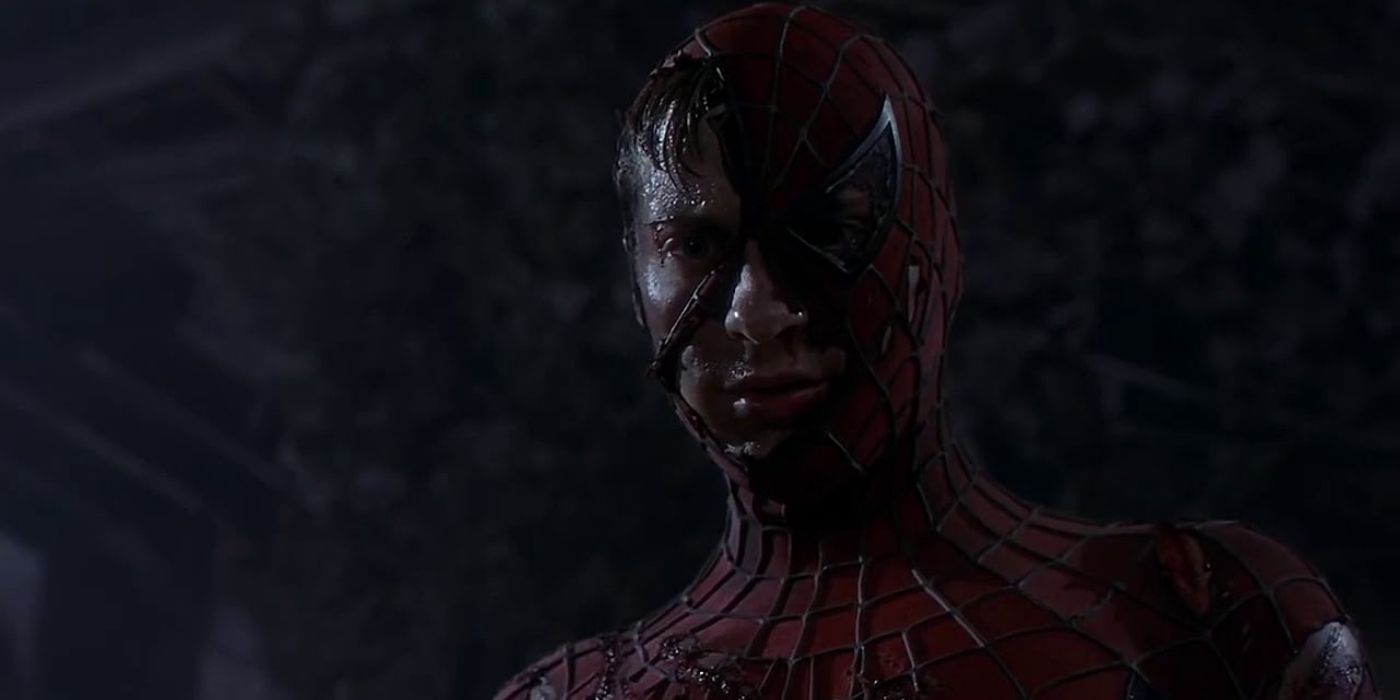 The original Spider-Man came out in 2002 with Tobey Maguire starring as the famous web-slinger. It was Maguire who originated the role, with Andrew Garfield and Tom Holland taking up the mantle in future reboots. The movie remains a fan favorite because it finally provided one of the most beloved superheroes in comic book history with his own live-action movie. Not only that but with beloved cult director Sam Raimi behind the camera, it brought in more than just comic book movie fans. Maguire remains many fans' ideal version of Spider-Man on the big screen thanks to this being one of the best Tobey Maguire movies.
4
Pleasantville (1998)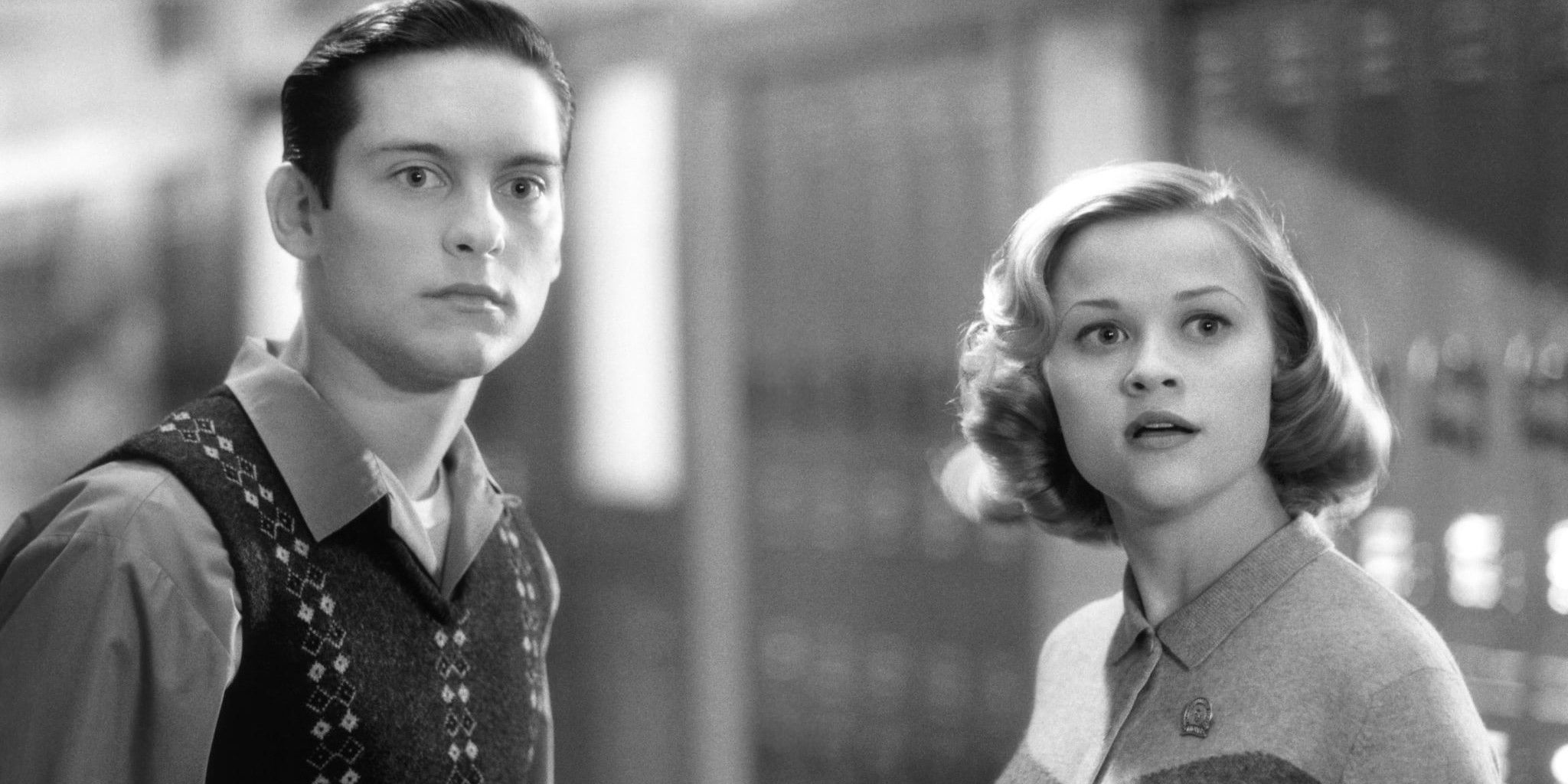 Stream now on Prime Video & Apple TV
Pleasantville stars Tobey Maguire as a geeky teenager and Reese Witherspoon as his cooler older sister. A fan of classic '50s sitcoms, Maguire accidentally gets himself and his sister transported inside his favorite sitcom. It is one of the best films to feature an alternate reality. Pleasantville played with the idea of classic TV and moved the movie from color to black and white to go along with the fictional world. One of the best Tobey Maguire movies, it was certified fresh on Rotten Tomatoes and picked up three Oscar nominations for the movie's design and music.
3
Spider-Man 2 (2004)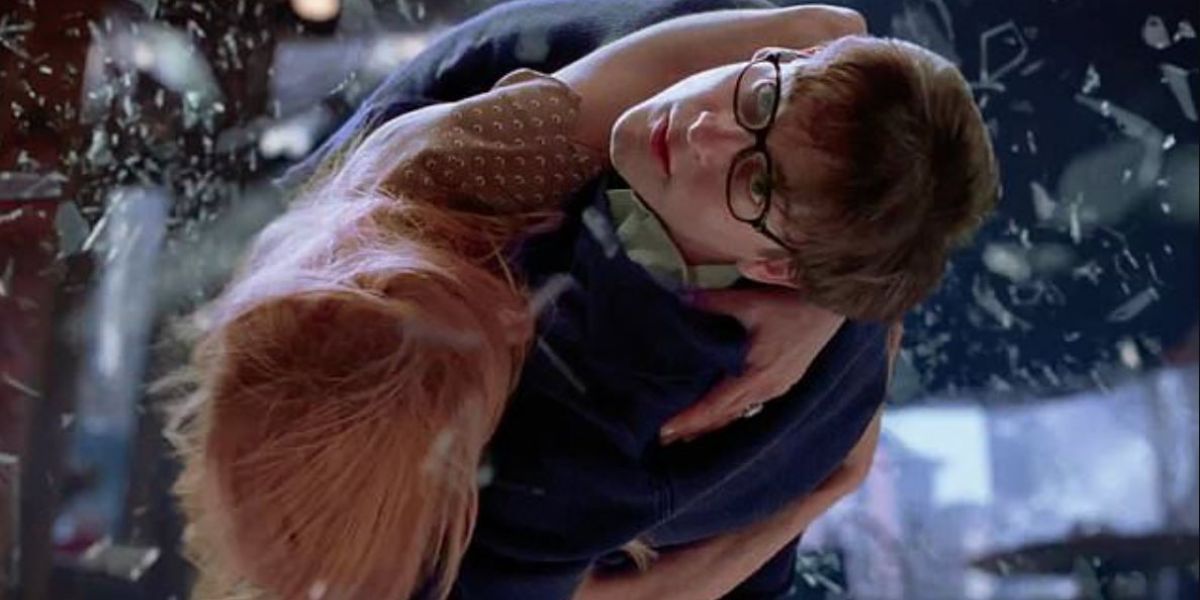 Spider-Man 2 has Tobey Maguire returning as the comic book web-slinger as he goes up against Doctor Octopus while deciding whether he wants to continue being Spider-Man. For many years, fans considered Spider-Man 2 to be one of the best comic book adaptations of all time. It played the story differently, with Doc Ock not portrayed as a typical villain, making his fate a tragic moment. The chemistry between Maguire's Peter Parker and Kirsten Dunst's Mary Jane also improved, and it remains the best of the original trilogy, easily one of the best Tobey Maguire movies.
2
Fear And Loathing In Las Vegas (1998)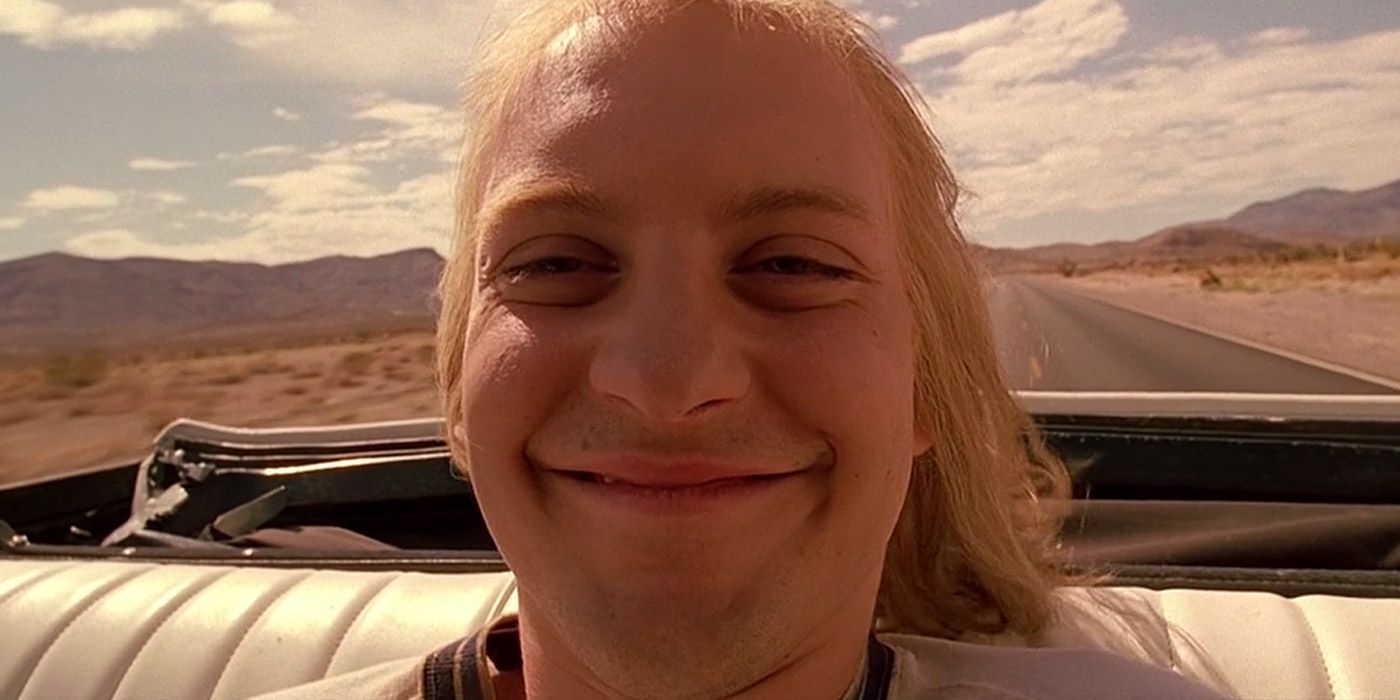 Fear and Loathing in Las Vegas is a road trip movie following Johnny Depp's Raoul Duke and Benicio del Toro's Dr. Gonzo as they travel to Las Vegas. Maguire cameos as a hitchhiker they pick up along the way. Maguire is a truly frightening and disturbing character as he joins Duke and Gonzo on their misadventures, making for one interesting trip. The movie, one of Terry Gilliam's best, was based on the book by Hunter S. Thompson, with Depp playing a fictionalized version of the author. One of the best Tobey Maguire movies, it has become a cult classic and even has a Criterion Collection release.
1
Spider-Man: No Way Home (2021)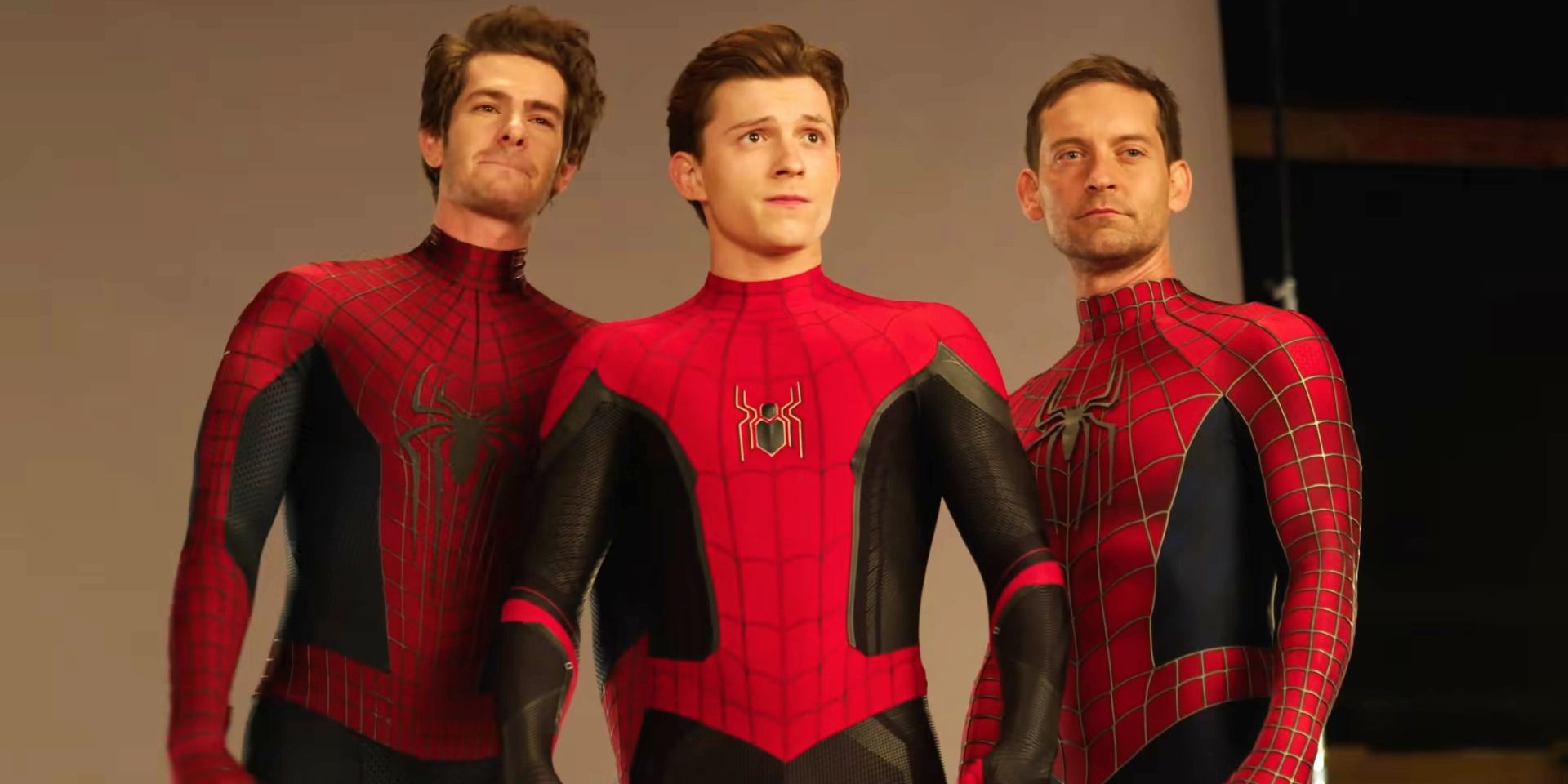 Tobey Maguire appeared in one of the most successful MCU movies ever made with Spider-Man: No Way Home. The film brought all three Spider-Men together as they try to fix the multiverse. No Way Home tried to hide the surprise, but when Tobey Maguire stepped into the MCU as Peter Parker, it provided one of the biggest fan-favorite moments in MCU history. If anything, this has started fans' dreams of seeing Maguire back in the role of at least one version of Spider-Man in a future movie, preferably with Sam Raimi back as the director.