90 Day Fiancé star Jibri Bell has revealed his wife, Miona Bell, is now a millionaire, and explains how she did it at the age of 25. Jibri from South Dakota starred in 90 Day Fiancé season 9, with Miona from Serbia, who he'd met during one of his music tours. Jibri and Miona got together and toured the world before getting engaged and her coming to the U.S. on a K-1 visa. Jibri was struggling financially, and because of this, he had to stay in his parents' home with Miona. However, once they got married, the world turned upside down.
90 Day Fiancé's Miona Bell launched her own business when the season was about to end and, as per Jibri, made $20K a week from selling ponytails. In his recent Instagram story (via Reddit user u/90daylover), Jibri claimed that just eight months after she started her brand, Miona Beauty, Miona is now a "millionaire."
Jibri shared a photo from Miona's Instagram, where she was launching a new product called the Mina Wig. He tagged his wife and added the caption, "Millionaire at 25." According to Jibri, Miona "leveraged 15 minutes of fame" to build an empire.
90 Day Fiancé Fans Refuse To Believe Jibri Is A Rich Cast Member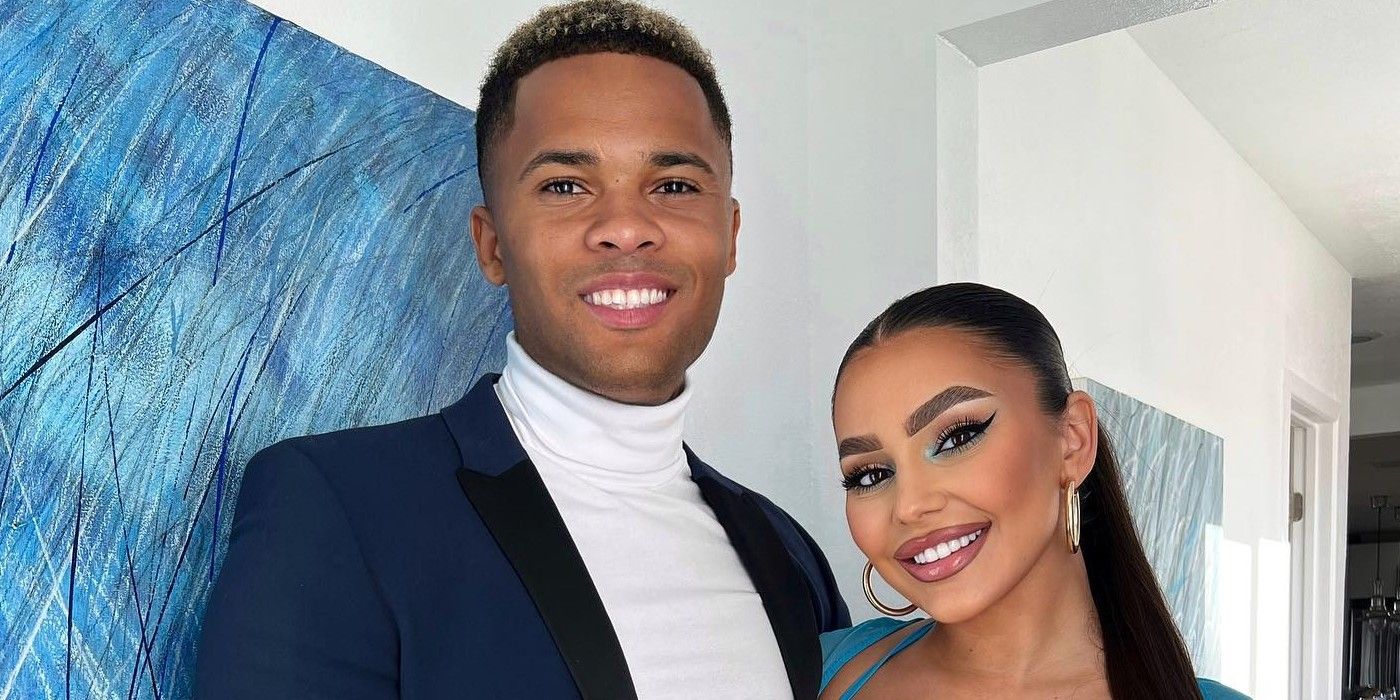 On the re-post of Jibri's Instagram story, there were many Redditors calling out the musician for being a "delusional showboat." They accused Jibri of lying because if Jibri had earned "millions" with Miona, he would have "hired workers" instead of packing and dropping the mail at the post office all by himself, as per his Instagram updates. One fan named 713sss pointed out how Jibri and Miona were not even the "most notable" in their season and were outshone by "a drunkard." Meanwhile,"I'm surprised he's stopped posing in front of random Porsche dealerships long enough to post a story tbh," wrote GlynJohns.
Jibri and Miona's show of wealth has been criticized by fans for a long time now. It seems that the couple's money problems disappearing overnight because of a wig business is something that fans are not ready to believe. They couldn't even afford the beach wedding that Miona wanted so badly. Jibri's shows were shut down because of the pandemic, and he supposedly had spent his savings on his vacations and Miona's visa, leaving him with no option but to move into his parent's home.
When Miona launched her beauty brand, she was accused of selling china-made products at exorbitant rates. But Miona bought herself a swanky Porsche on her birthday and gifted one to Jibri on their anniversary the same year. When fans called out Miona for profiting off a fake storyline, she claimed it was her hard work that helped her swim her way out of a low-income family. She asked her critics to stop making excuses and start working. Still, it was her 90 Day Fiancé fans that Miona converted into customers using her 15 minutes, and she should be thankful to them for the money she continues to make.
Source: Jibri Bell/Instagram, u/90daylover/Reddit