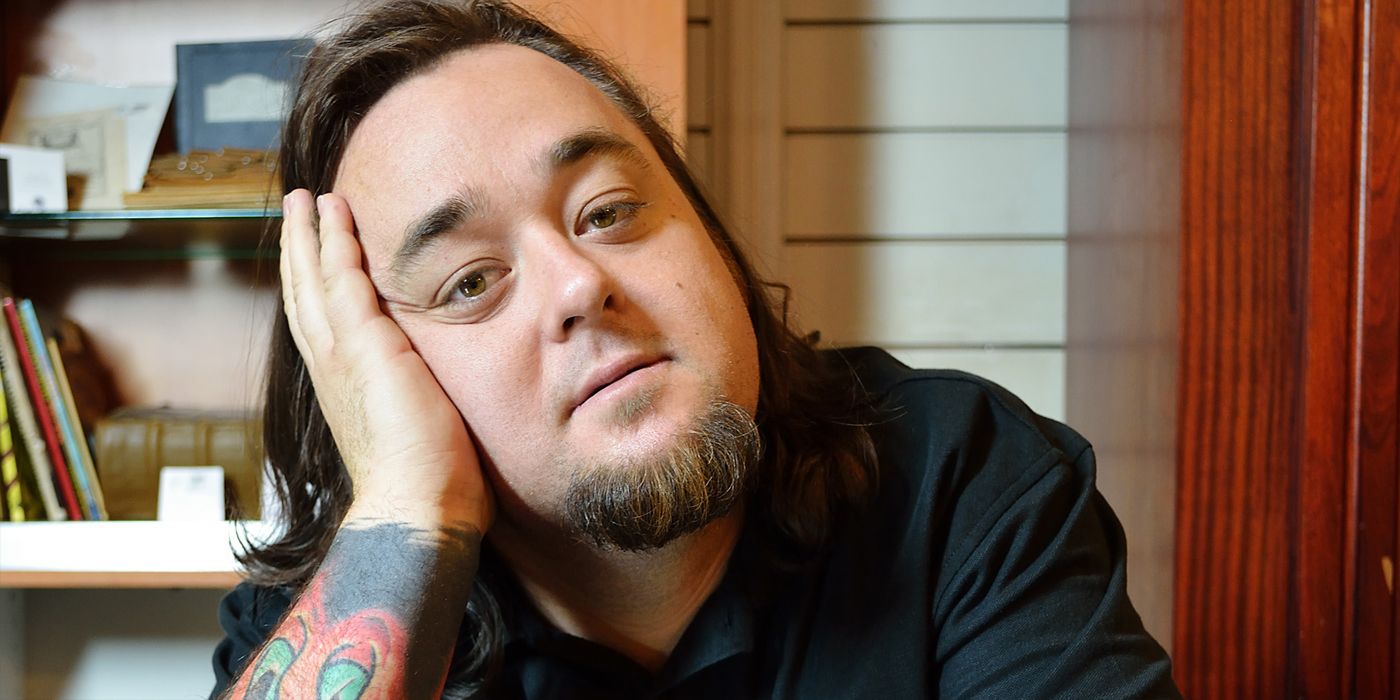 Pawn Stars celeb Austin Lee Russell is better known as "Chumlee," and his fitness journey and arrest have been major milestones in his life. The 40-year-old Nevada native rose to fame as a cast member on the popular History Channel series. It shows the ups and downs of doing business at Gold & Silver Pawn Shop. The reality TV star is a close family friend of the shop's owner's son, Corey "Big Hoss" Harrison. He's been an integral part of the show since its premiere in 2009.
Over the years, there have been many rumors about Chumlee passing away. However, they are false, as the man is happier and healthier than ever since his arrest. The Nevada resident is popular because he knows so much about retro-style pinball machines and video games. It is fitting that he opened a candy shop, Chumlee's Candy On The Blvd, in May 2017, since his store sells treats that evoke a sense of nostalgia. This complements his passion for vintage things. The History Channel star is also very active on social media, and loves sharing his adventures with his 700k followers.
Pawn Stars' Chumlee Was Arrested in 2018
The police arrested Chumlee in 2016, after they found firearms and narcotics at his home. At the time, he pleaded guilty to his offenses, and got three years of probation. He also had to attend counseling sessions. Chumlee followed those rules, and stayed clean till 2019, after which he celebrated his freedom by traveling to Italy. In October 2019, the Pawn Stars cast member posted a picture of himself, "Drinking out of the Roma street fountains."
Not only did he look better than ever in the picture, but he also seemed to have a, "true local experience" while traveling in Rome. Fans were happy to see the Nevada man doing well. Many international fans welcomed him to Europe in the comments.
Related: Pawn Stars: Austin Lee 'Chumlee' Russell's Legal Issues Explained
Pawn Stars' Chumlee Showed Off His Weight Loss In 2021
While Chumlee looked happy in 2019, he was overweight. He has always been on the heavier side. Eventually, he chose to improve his health by losing weight, dropping over 75 pounds by 2013. However, some circumstances led Chumlee to regain the weight, along with extra pounds. By January 2018, he weighed 350 pounds. People reports that he got weight loss surgery, which helped him to drop over 160 pounds by 2021. In February 2022, Chumlee posted his transformation photo, wearing a jacket that showcased how toned he had become in just two years.
Pawn Stars' Candy Shop Owner Chumlee Is Maintaining His Weight Loss
As of late, Chumlee has been putting his time and effort into promoting his candy store on Instagram. In mid-April 2023, he shared a video showing some of his newest beef jerky flavors, such as Whiskey BBQ Scorpion Pepper, Western Teriyaki Pepper and Original Cut. His Instagram post got much love from fans, who wondered if he was shipping to different countries. They suggested ideas, such as his shop producing, "vegan" candy. Chumlee's fans are happy to see him thrive because he has improved his life since his arrest. Not only that, but the Pawn Stars cast member has stayed fit, even though he's surrounded by candy.
Sources: Chumlee/Instagram, People, Chumlee/Instagram, Chumlee/Instagram