House of the Dragon star Emma D'Arcy reveals how ironic it is that they were nominated for a Golden Globe for Best Actress despite being non-binary.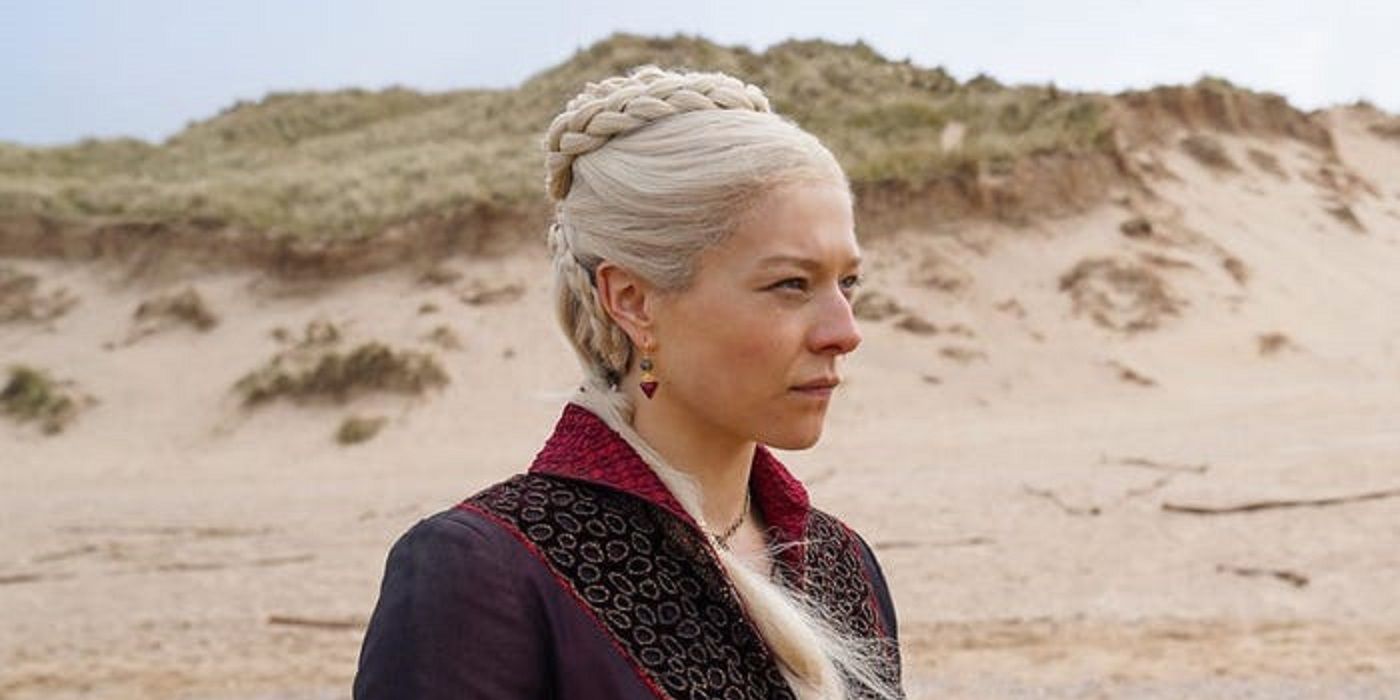 House of the Dragon star Emma D'Arcy addressed the ironic nature of their Golden Globe nomination for Best Actress in a Television Series – Drama despite identifying as non-binary. D'Arcy portrays an older Rhaenyra Targaryen in House of the Dragon, playing the princess and heir to the Iron Throne in the second half of season 1. They are set to reprise their role in House of the Dragon season 2 as the Targaryen civil war – the Dance of the Dragons – begins.
In an interview with E! News at the Golden Globes, D'Arcy said there was a bit of irony in the fact that they were nominated as Best Actress for their House of the Dragon role despite identifying as non-binary:
They found this ironic because it wasn't until they began embracing their non-binary identity that they were able to find renowned success as an actor. In having this success, they believe a place for transgender and non-binary actors in film and TV is becoming more readily embraced.
Related: Who Would Ned Stark Support In Dance Of The Dragons: Rhaenyra Or Aegon?
How D'Arcy Brings Their Identity To House Of The Dragon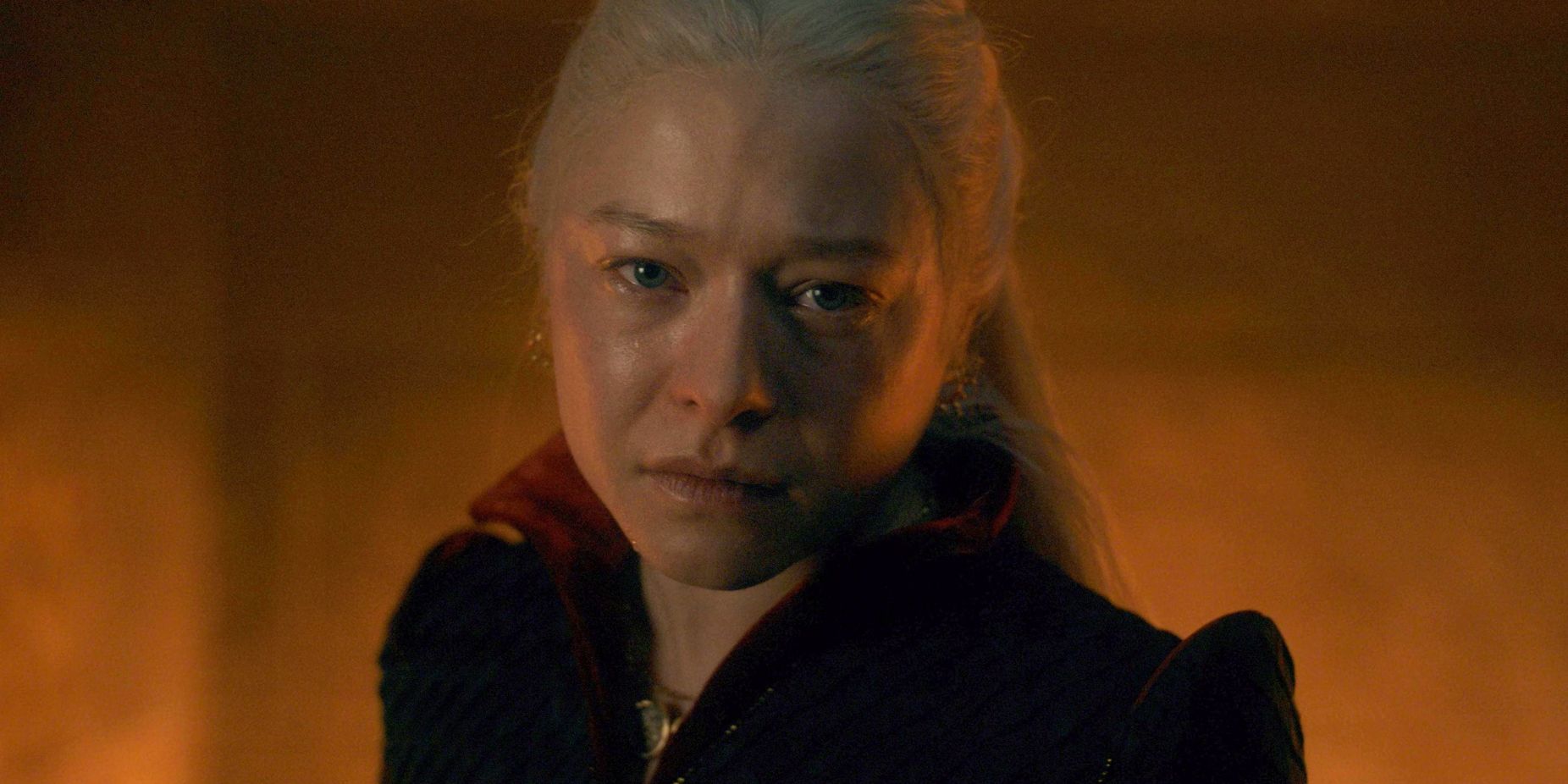 While D'Arcy is right about how ironic it is they were nominated for Best Actress despite their gender identity, their portrayal of Rhaenyra in House of the Dragon is one of the most impressive of 2022. Much of Rhaenyra's character hinges on her going against the established norms of Westeros' hierarchy, with her father, Viserys Targaryen, naming her the first female heir to the Iron Throne. Because of this role, Rhaenyra is considered a threat by the powerful men of King's Landing, who it's revealed were plotting to dethrone her long before Queen Alicent Hightower claimed Viserys named Aegon Targaryen heir on his deathbed.
By playing a character who goes against the gender norms of her society, D'Arcy is able to channel their own non-binary identity through Rhaenyra. D'Arcy showcases their acting prowess in many important scenes throughout House of the Dragon, most especially in birthing scenes. While Rhaenyra is expected to give birth to future heirs, her own status as heir to the Iron Throne underscores how D'Arcy portrays her with a nonconformist outlook on society even when doing what would be expected of her. While Rhaenyra didn't initially decide to be her father's successor, she fully takes up the mantle after Alicent tries to install Aegon as King. Her last birthing scene, fostering a miscarriage, can be viewed as darkly symbolic of conformity no longer being an option in order to survive.
While Rhaenyra was never one to follow the expectations of a princess in House of the Dragon, season 2 is setting the stage for a more vengeful version of her that will toss aside any preconceptions lauded at her by the world. With her son, Lucerys Velaryon, perishing in the jaws of Aemond Targaryen's dragon Vhagar, Rhaenyra is likely to approve of war moving forward. It will be interesting to see how D'Arcy continues to channel an energy of nonconformity in Rhaenyra during House of the Dragon season 2.
Next: HOTD Season 2 Can Finally Answer Alicent Hightower's Biggest Mystery
Source: E! News