An item named the Pearl Pendant sells for a high price from Resident Evil 4 Remake's Merchant as long as players stop it from getting dirty before they grab it. Unfortunately, almost acting as a mini-puzzle, there are ways for players to accidentally turn a Pearl Pendant into a Dirty Pendant that holds far less value. Since there are no ways for players to turn a Dirty Pendant into a Pearl Pendant again, they have to take extra care when finding this item.
Players should note that the Pearl Pendant has no use outside of selling it to the Merchant, as it never comes up in a puzzle or throughout the story. The Pearl Pendant sells for 5,000 Pesetas, the in-game currency of RE4 Remake, when it comes to the mysterious Merchant unspoiled. However, should players fail to keep dirt off the item, the Dirty Pendant is only worth 1,000 Pesetas.
Related: Resident Evil 4 Remake's Most Important Character Will Be The Merchant
How To Keep The Pearl Pendant Clean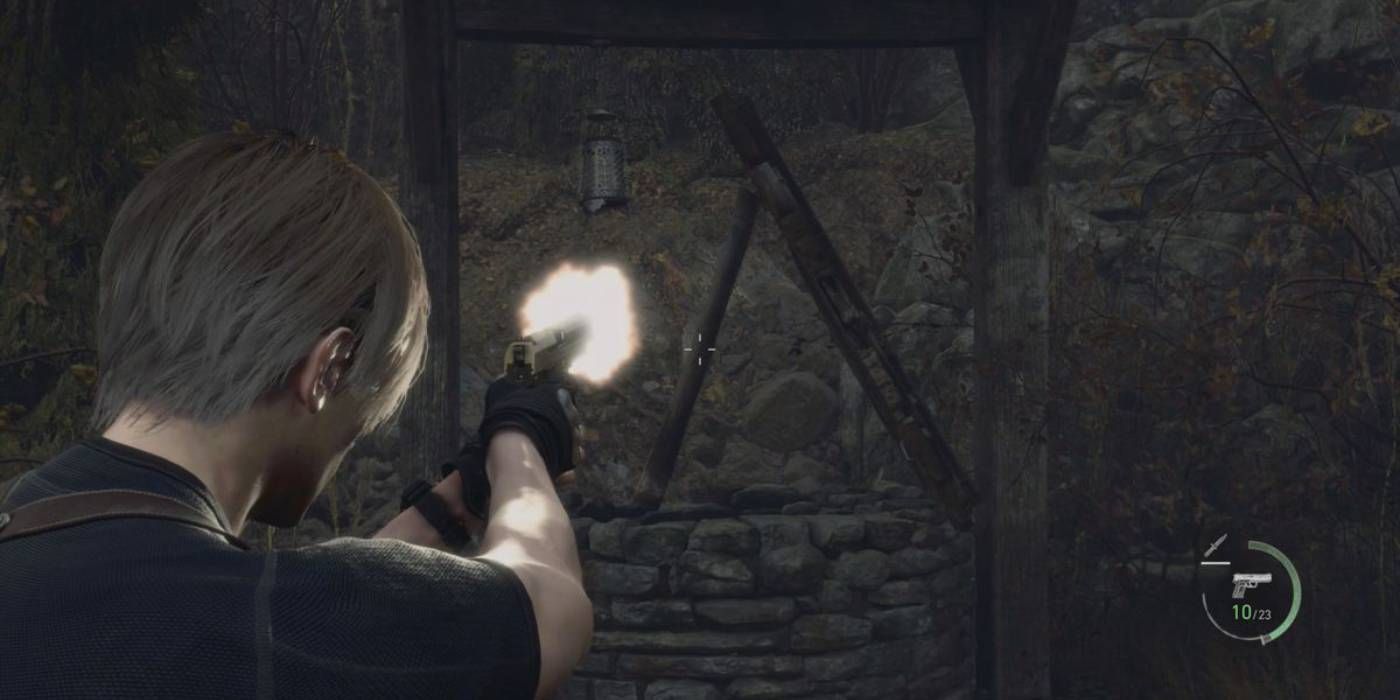 Shooting the metal lantern at the Farm or along the path to the Village Chief's Manor drops a Pearl Pendant.
Only two locations run the risk of having a possible Pearl Pendant get dirty, at the Farm and along the path to the Village Chief's Manor. Both reside within a metal lantern, which players need to shoot to drop the item. The Farm lantern spins along a windmill, suspended in the air for players to shoot when they can. The problem here comes from the well below, which dirties the Pendant if the lantern drops into the water. Waiting until the lantern hovers above solid ground lets players take it down without risk for a clean Pendant.
The second Pendant near the Village Chief's Manor has a much easier solution, as its lantern doesn't move right above a similar well. As long as Leon shoots the wooden bar propping up a slab of wood over the well, the resulting piece will cover the hole entirely. This way, when players shoot the lantern for the Pendant to drop, it lands on the wood instead of falling into the well and getting dirty. The support for the wooden bar may be destroyed through any weapon, but players are recommended to use their knife or pistol rather than an upgraded shotgun in RE4 Remake to conserve ammo.
What To Spend The Money From Pearl Pendant On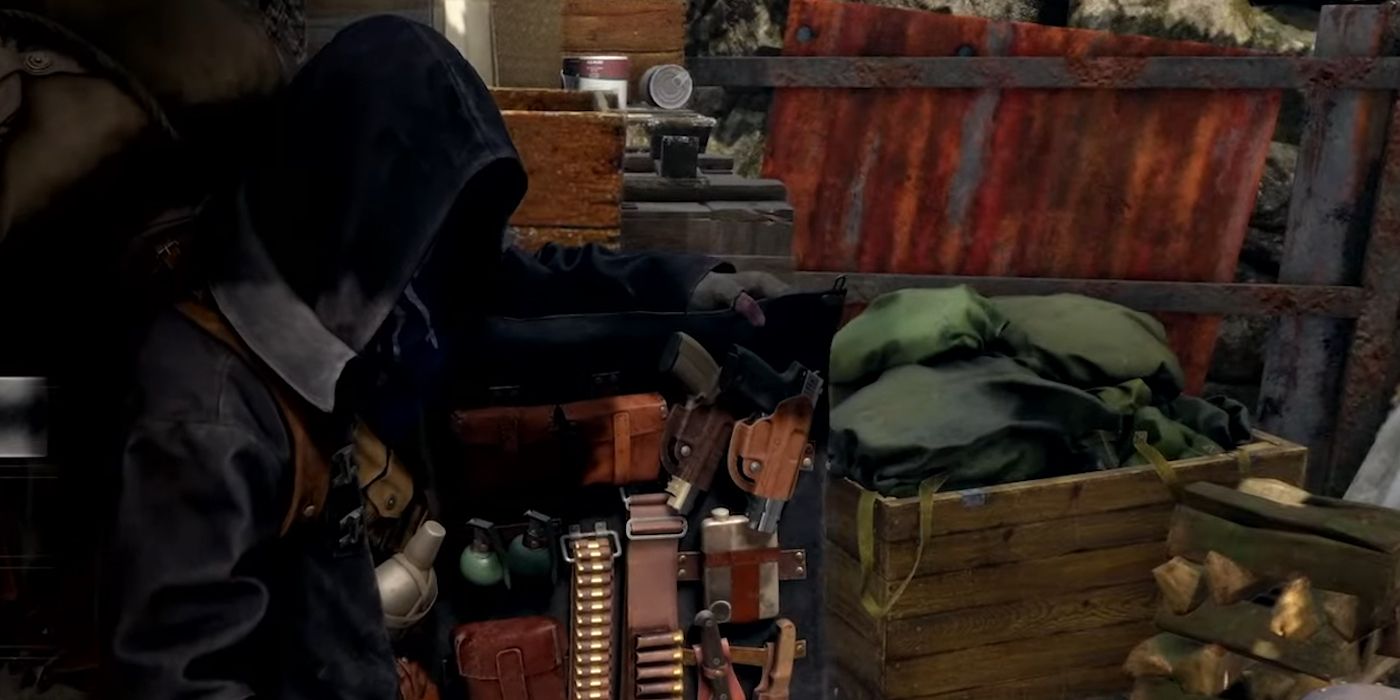 Several choices are available for players with the Merchant if they sell the valuable Pearl Pendant, including new weapons, gear upgrades, or even repairing items with low durability. A clean Pearl Pendant technically counts as a Trade Treasure to be sold, although it cannot be combined with other items like some treasures. Once players find out how to stop the Pearl Pendant from getting dirty in Resident Evil 4 Remake, they should have 10,000 Pesetas to spend on whatever they want.
Franchise:

Resident Evil

Platform:

Microsoft Windows, PlayStation 4, PlayStation 5, Steam, Xbox Series X/S

Released:

2023-03-24

Developer:

Capcom Division 1

Publisher:

Capcom

Genre:

Survival Horror, Action

Engine:

RE Engine

ESRB:

M

Summary:

Resident Evil 4 Remake is a reimagining of the original classic released on the Nintendo GameCube in 2005. A survivor of the Racoon City incident, Leon S. Kennedy, has been conscripted to serve as a member of the President of the United States Secret Service. However, with Umbrella disassembled, a new threat emerges – a cult known as the Los Illuminados, led by Osmund Saddler. Saddler has kidnapped the President's daughter, Ashley Graham, and Leon has been dispatched to her last known location – a remote region deep in the heart of Spain. Carrying a heavy heart over his failure to stop Raccoon city from being wiped off of the face of the Earth, Leon looks to redeem himself by saving Ashley and putting a stop to this new threat. Resident Evil 4 Remake will follow in a similar vein as the Resident Evil 2 & 3 remakes, with overhauled graphics and the evolved third-person action/horror gameplay the series has become known for.

Legendary Edition Available:

Resident Evil 4: Deluxe Edition

Prequel:

Resident Evil 3

Sequel:

Resident Evil 5

Mode:

Single-Player