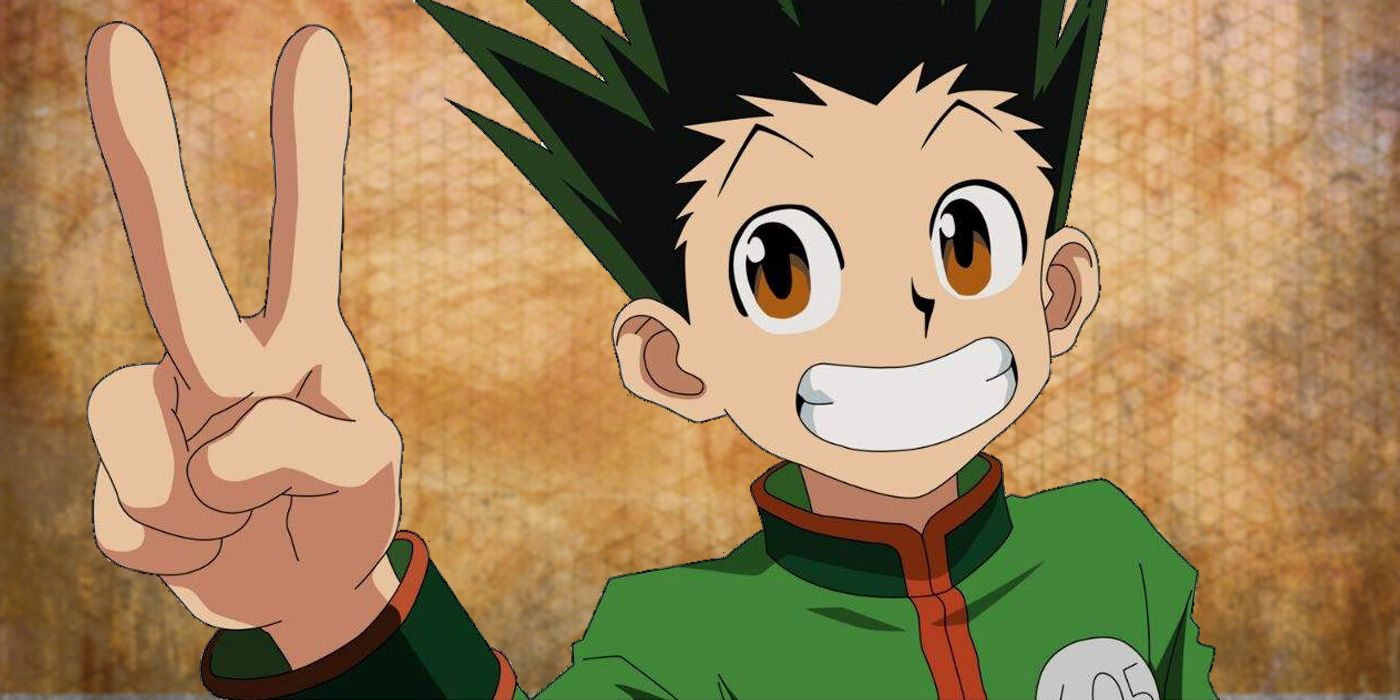 Hunter x Hunter creator Yoshihiro Togashi has returned to Twitter after a few months of hiatus to announce that his beloved series will indeed come back, and one chapter is already finished.
Togashi posted on Twitter on March 9, for the first time in three months, sharing a peek at the numbers on the pages of chapter #401, which will be the first to follow Hunter x Hunter's most recent hiatus. The mangaka accompanied the picture with a brief message that confirms the chapter is finished, even if a release date has not been announced yet. Togashi added that a "production system" is yet to be defined, but he is happy that he can increase little by little the time spent at his desk for work.
Related: Hunter x Hunter's New Chapter Reveals the Series' Modern Influences
Hunter x Hunter's Hiatus Could Be Shorter Than Expected
Hunter x Hunter fans are well aware of Togashi's health problems. Serious issues with his back prevent the author of Yu Yu Hakusho and Hunter x Hunter from standing or sitting for long periods of time, which has obviously affected his productivity. Hunter x Hunter's hiatuses are legendary at this point, so fans were understandably ecstatic when the manga returned to serialization in Weekly Shonen Jump with ten new chapters in October 2022, after four long years of break.
However, getting back to drawing clearly worsened Togashi's health, so when the last of the ten promised chapters was published, Hunter x Hunter entered another hiatus. A small glimpse of hope came from the announcement that accompanied chapter #400, saying that, after consulting with the author, the editors decided that Hunter x Hunter would continue in a format other than weekly serialization, which can be extremely demanding even for young and healthy authors. Fans hoped that to accommodate Togashi's needs, the manga would move to another Shueisha magazine, such as the monthly V-Jump. Togashi's Tweet mentions that the production system is still not defined, which could be in reference to the new publication schedule or, more likely, to the decision to let his assistants help more with the drawing.
A New Production System Could Help Togashi In His Work
This would be the simplest solution, as Togashi could keep writing the story and the dialogues while his studio could take care of drawing, as it was somewhat confirmed when one of Hunter x Hunter's assistants declared that there are many more chapters already written and ready to be drawn. However, there is no guarantee that this is what Togashi actually wants. At least, it is reassuring to see that Togashi is already back at work, has completed one chapter, and even mentions being able to spend more time at the desk. Togashi's latest Tweet has already gone viral, reaching more than fourteen million views in less than a day, which confirms the enduring popularity of Hunter x Hunter and the love of its fans, who can now hope to see their favorite series back sooner than expected.
More: Hunter X Hunter Just Changed Everything We Know About Nen
Source: Yoshiro Togashi on Twitter.