Mrs. Davis, the upcoming Peacock show from Lost co-creator Damon Lindelof, was rejected by another streaming service for an utterly bizarre reason.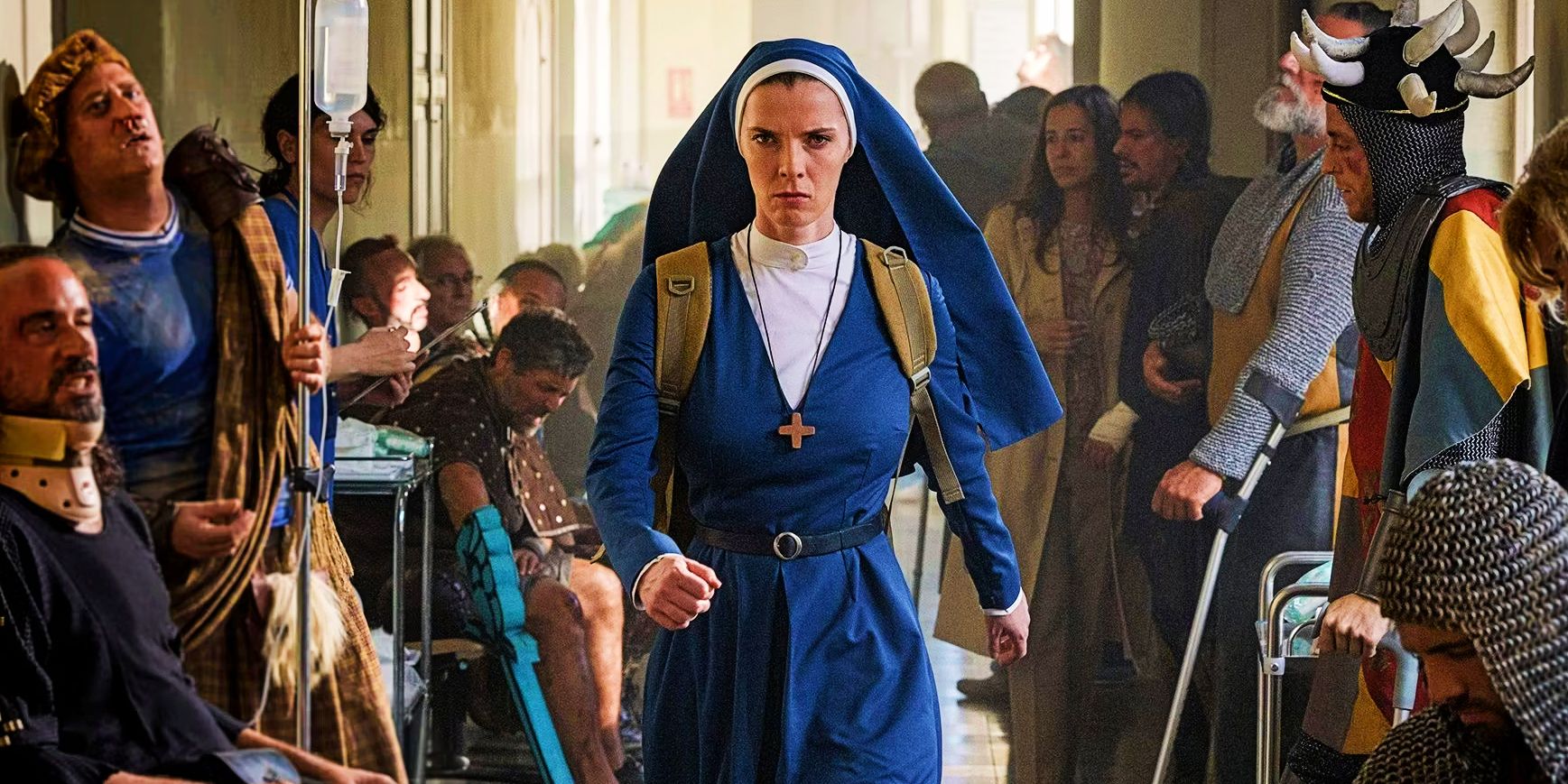 Mrs. Davis, the new show from Lost co-creator Damon Lindelof and Young Sheldon writer Tara Hernandez, was initially rejected by another streaming service for a creepy reason. Peacock is having a bit of a moment right now, at least in terms of its creative output. The platform is riding a wave of positive reviews thanks to Poker Face, the case-of-the-week mystery from Rian Johnson and starring Natasha Lyonne. It's similarly enjoying a bit of buzz from reality series The Traitors, which is delightfully hosted by Alan Cumming, and the surreal comedy Paul T. Goldman.
Peacock will hope to keep that momentum going in a few months as it premieres Mrs. Davis on April 20. Co-created by Lindelof and Hernandez, with GLOW star Betty Gilpin in the lead role, Mrs. Davis centers on a battle between nuns and artificial intelligence. But according to actor Jake McDorman, via The Wrap, that premise was exactly the reason that another streaming service passed on the project before Peacock picked it up. There was some concern about depicting algorithms in a negative way:
I'm not sure if I'm supposed to say this, but [Hernandez and Lindelof] were pitching the show before it had found Peacock — I won't say what streamer — but an algorithmic-inclined streamer, they loved it, but said they couldn't do it because it painted an algorithm in a negative light. That was creepy. It felt like an algorithm shut down our show about an algorithm.
Related: Charlie's Lie-Detector Gift In Poker Face Explained (& Is It Truly Reliable?)
Everything We Know About Mrs. Davis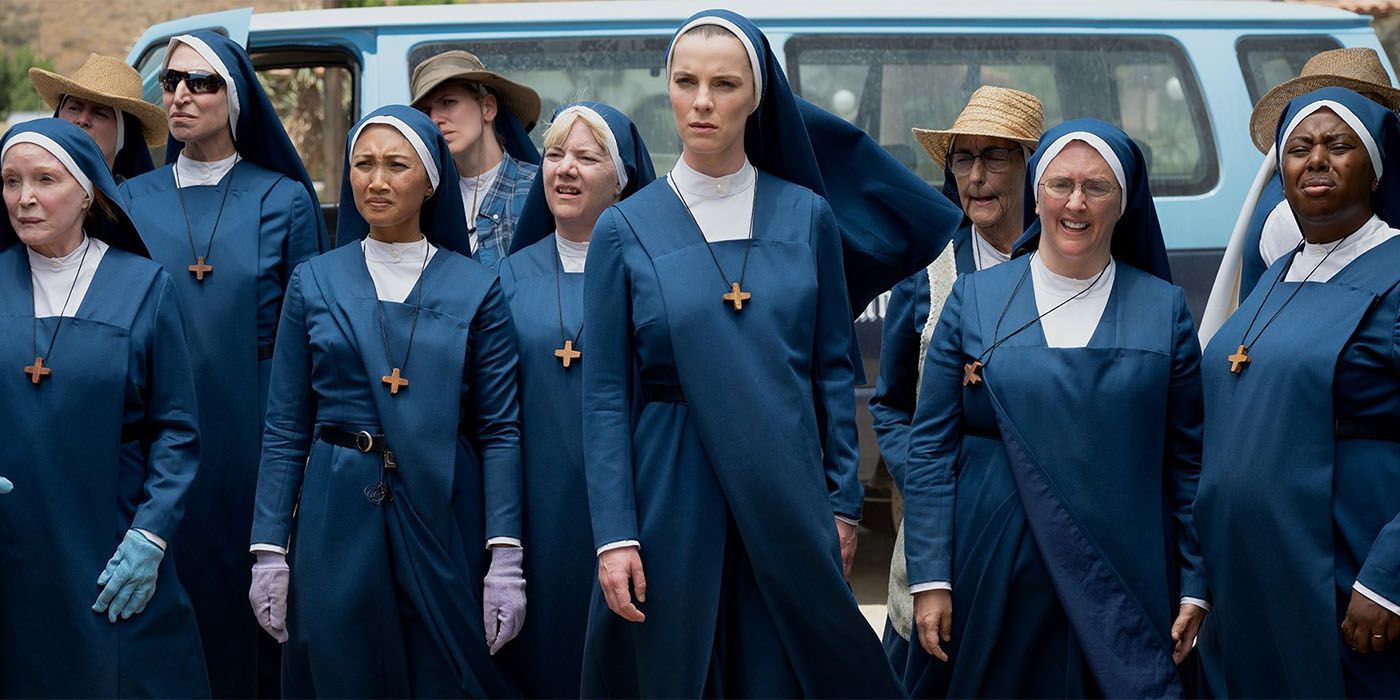 Mrs. Davis has been promoted as an examination of faith versus technology, following an epic battle that pits the biblical against the binary. Gilpin will play a nun named Simone who goes to war with an all-powerful Artificial Intelligence known as "Mrs. Davis." She's joined by several familiar notable actors in the cast, including What We Do in the Shadows star McDorman as Simone's rebellious ex, Wiley. Margo Martindale, known for her work on The Americans, Justified, and recently in Ryan Murphy's The Watcher, also stars.
The ensemble of Mrs. Davis includes Scream veteran David Arquette, Andy McQueen, Elizabeth Marvel, Chris Diamantopoulos, Ashley Romans, Tom Wlaschiha, Mathilde Olliver, and Evil's Katja Herbers. Behind the camera, Hernandez serves as the showrunner. She co-writes and executive produces the series, which consists of eight episodes, with Lindelof.
It's tempting to say that there might actually be some appetite for a drama that depicts A.I. in a negative light, given the pushback against the applications of works generated by artificial intelligence. But it's likely truer that Mrs. Davis simply has to tell a good story, regardless of its supposed target. If it does that, Peacock's hot streak might just be solidified.
More: Best Movies On Peacock
Source: TheWrap