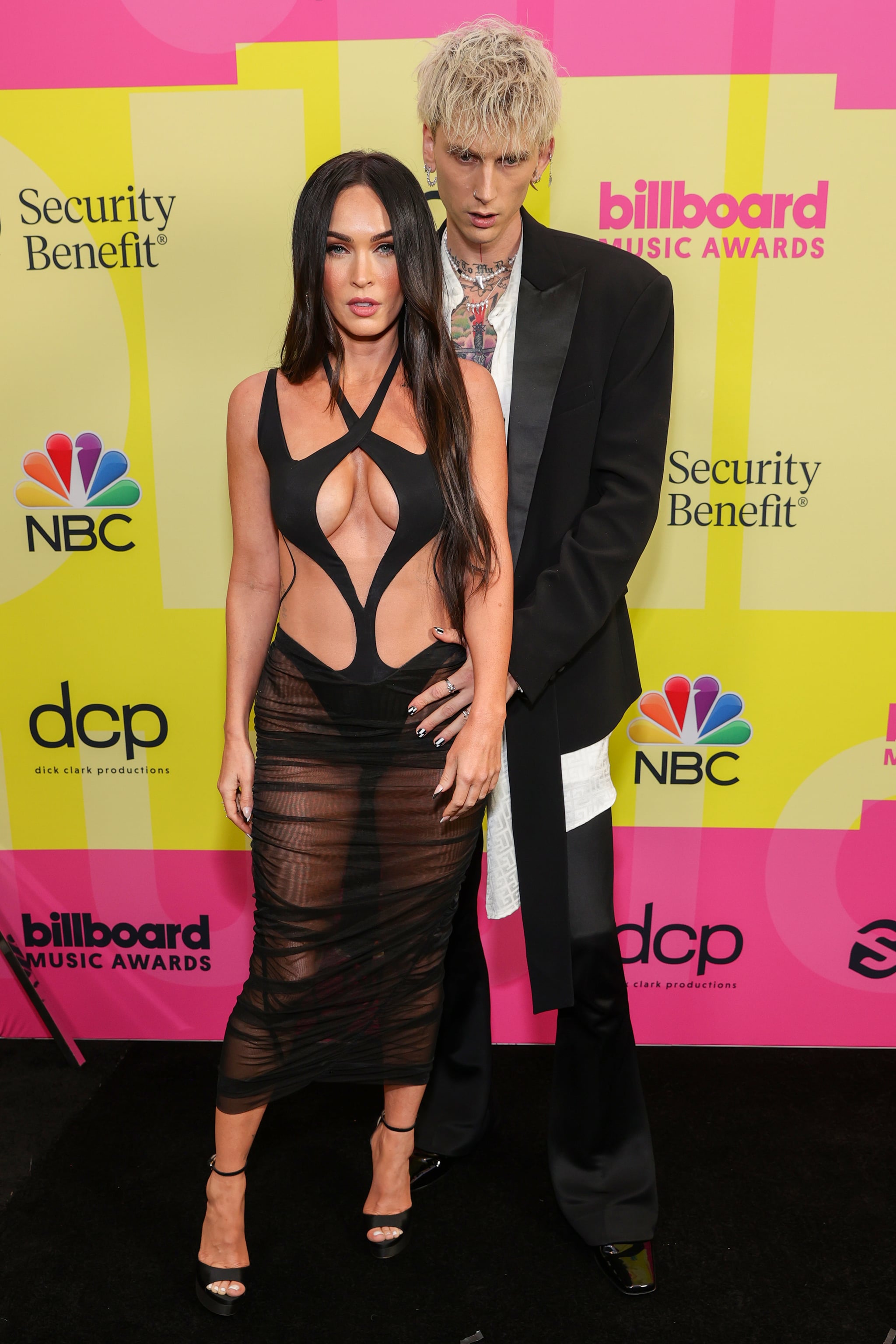 Image Source: Getty / Rich Fury
Even Megan Fox was a little taken off guard by the Mugler dress she wore to the Billboard Music Awards. The Till Death actress recently sat down with InStyle to discuss a few of her career and fashion highlights, including the gown that broke the internet just a few months ago.
As Megan recounted, she was getting back from a "deep, spiritual" ayahuasca journey in the Costa Rican jungle with her boyfriend, Machine Gun Kelly, the day before the award show. She headed "straight into a fitting," and her stylist offered up the Mugler outfit as an award-show option. "I was like, 'I was just talking to God in the jungle. I'm not ready to wear that,'" she said. But despite her initial hesitations, Megan slipped into the cutout gown and walked the red carpet with her boyfriend knowing their looks would cause conversation.
Perhaps Megan was so prepared for the Mugler moment because she has a history of wearing unforgettable outfits. She got her start in the industry admiring the closets of young stars like Mary-Kate and Ashley Olsen (who went on to found their own fashion label) and eventually wore her own iconic looks, like the quintessentially mid-2000s zip-up hoodie from Jennifer's Body. Over a decade later, Megan's oldest son, Noah, dresses up like Jennifer Check, even though "he doesn't know what that means yet." For now, all he knows is that she's a "zombie cheerleader" — and he's obsessed. We're right there with you, Noah!
Originally posted 2021-07-07 23:23:52.