Nicolas Cage reveals the reason he won't participate in the Star Wars universe, even though his co-star Pedro Pascal wants it to happen.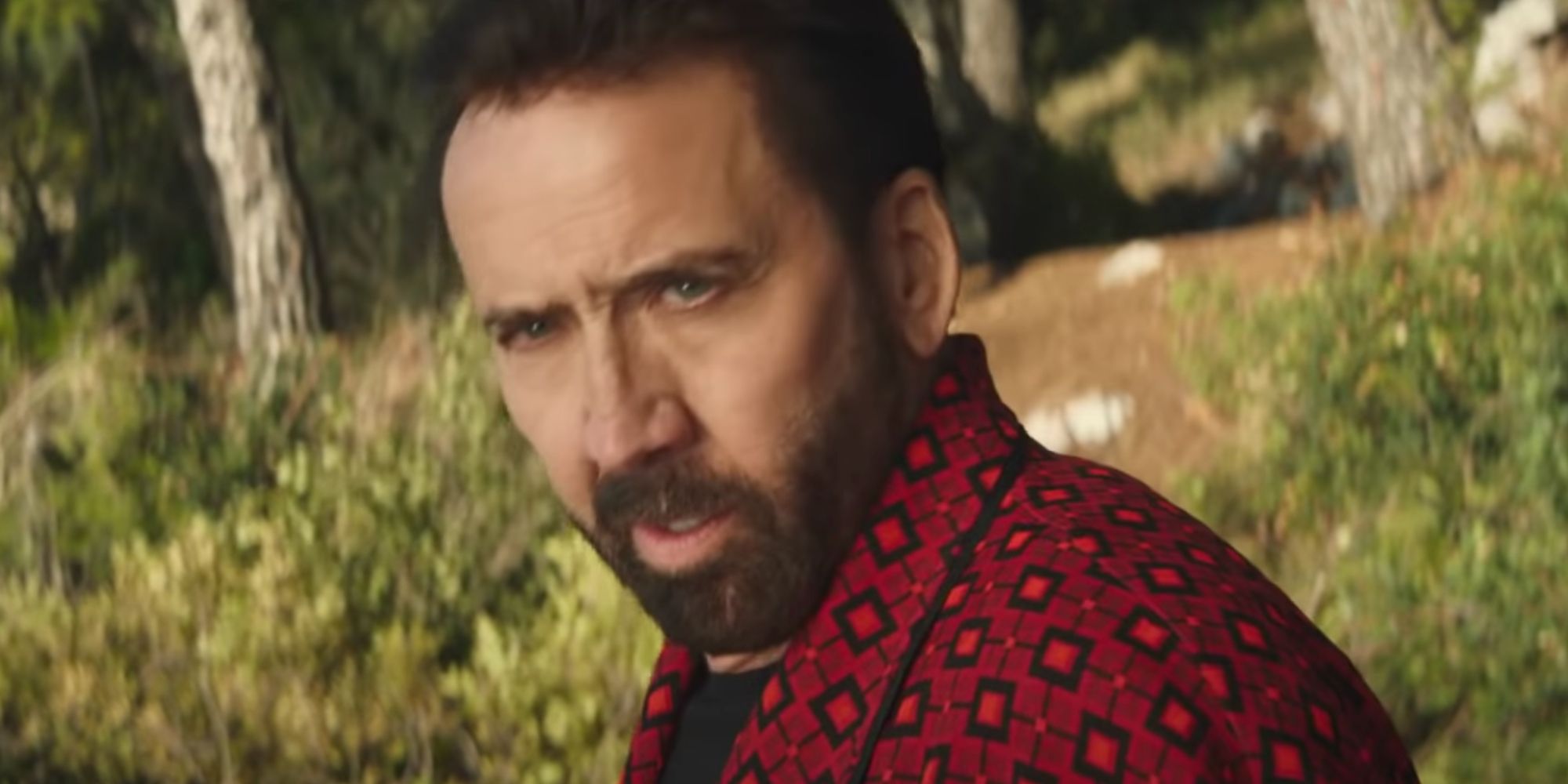 Star Wars is not in Nicolas Cage's future for one very specific and unusual reason. The iconic actor, whose best-known roles include the National Treasure franchise, Face/Off, and Ghost Rider, recently played himself in the 2022 meta comedy The Unbearable Weight of Massive Talent. His co-lead in the film was The Mandalorian star Pedro Pascal (playing an eccentric billionaire who pays Cage to come to his birthday party), who has said that he would love to find a way to get Cage in the Star Wars Universe.
On his official Twitter account, Yahoo! Entertainment's Kevin Polowy shared a clip from an interview with Cage about the actor's new film The Old Way. During the interview, Polowy brought up Pascal's Star Wars comments and asked if there was any movement on that front. Cage's simple response was "no," and he revealed that he's "not really down" because he is a huge Trekkie, going on to praise the original William Shatner Star Trek series as well as Chris Pine's performance as Captain Kirk in the new films. Read Cage's full quote below:
No… I'm not really down. I'm a Trekkie, man. I'm on the Enterprise, that's where I roll. That's a fact, I grew up watching Shatner, I thought Pine was terrific in the movies, I think the movies are outstanding, I like the political and the sociological… To me, what I think science fiction is all about… and Star Trek really embraced that. They got into some serious stuff.
Related: All Nicolas Cage Easter Eggs In National Treasure: Edge of History
Is Star Trek in Nicolas Cage's Future?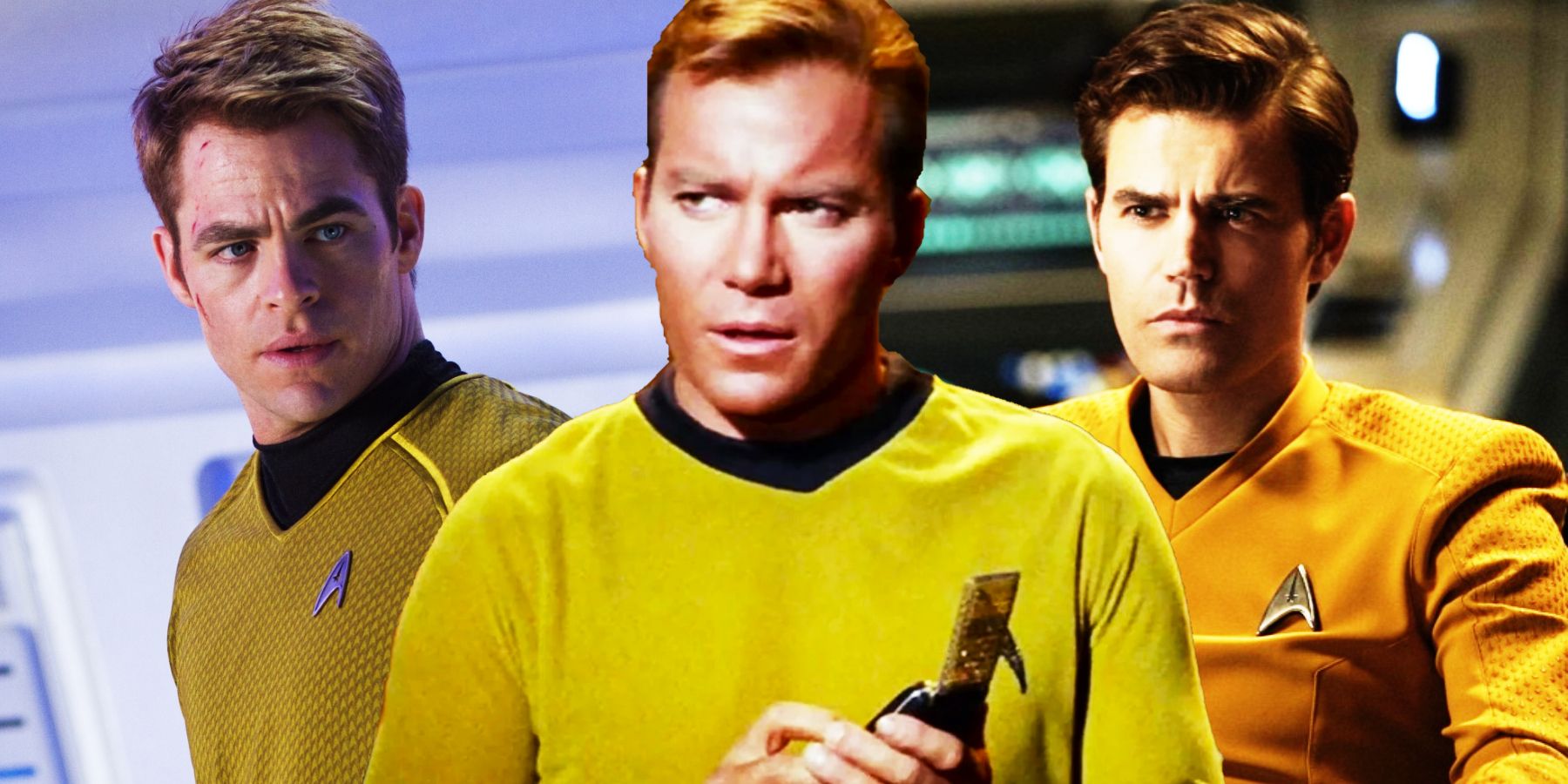 Including the aforementioned Unbearable Weight of Massive Talent, Cage has been having a career resurgence over the past few years with starring roles in well-regarded films like Pig and Mandy. He is showing no signs of slowing down, either, as his upcoming role as Dracula in the Nicholas Hoult horror-action-comedy Renfield has proven to be incredibly buzzy. Off the back of this success, he may be in a position to get a Star Trek role merely by having brought up the fact that he loves the franchise.
There are certainly a great many avenues in the Star Trek Universe where he can fit in, even for a one-off cameo. In addition to the film Star Trek 4, which is struggling to get off the ground after WandaVision director Matt Shkman was announced to be helming the project before being tapped for Marvel's Fantastic Four and dropping out, there are quite a few Star Trek series currently running on the streaming service Paramount+. Cage's energetic performance style would certainly be able to fit into the animated series Star Trek: Prodigy and Star Trek: Lower Decks, but he could also be a captivating presence on the live-action outings Star Trek Discovery and Star Trek: Strange New Worlds, both of which have featured characters from his beloved Star Trek: The Original Series.
However, Cage also has quite a bit on his plate right now. In addition to the A24 comedy Dream Scenario, he has a half dozen projects either in pre- or post-production. He may end up being too busy to take on a Star Trek role even if he's offered one, though it is clearly infinitely more likely that he'll appear in that universe at some point rather than any future Star Wars project.
More: Why Nic Cage's Dracula Is Hardly In The Renfield Trailer
Source: Kevin Polowy