Nearly five years after splitting the fanbase down the middle, Rian Johnson reveals the real frustration behind his Star Wars: The Last Jedi experience. The second installment in Lucasfilm's sequel trilogy saw Rey struggling to convince Luke Skywalker to train her for her fight against Kylo Ren and the First Order, all the while Finn, Poe, Leia and Rose Tico race against time to find a way to help their fleet of surviving Resistance forces escape being chased down and wiped out. Though acclaimed by critics for its subversive approach to the franchise formula, cast and visual effects, Star Wars: The Last Jedi became the target of heated backlash from fans of the series, but this hasn't completely deterred one creative from their love of the film.
While speaking with The New Yorker to discuss Glass Onion: A Knives Out Mystery, Rian Johnson looked back on his time with Star Wars: The Last Jedi. When asked whether the heated backlash to the film tainted him on the franchise as a whole, the writer/director emphatically disagreed, revealing his biggest frustration with his experience being people's assumptions it was a bad one. See what Johnson explained below:
Oh, f–k yeah. Yeah. My God. Yeah. In terms of that, I think I love Star Wars even more now. I think what actually frustrates me is people's perception that I had a negative experience somehow, or people's perception that it was somehow a traumatic experience, or something. The reality is that it was a completely joyful experience even through the back end of it, the past few years, the reception of it. No. And, when I read what those people were actually saying, I was, like, 'Oh, I completely disagree with this.' They're wrong. For me. Everybody can like whatever they want and not like what they want. And Star Wars fans, in particular—growing up as one, arguing about other people's opinions being wrong is sort of the bread and butter of it all. I didn't feel crushed. Like, 'Oh, no, I didn't make a real Star Wars movie.' I felt, like, 'No, I did.'
Related: Why Star Wars' Future Needs Rian Johnson (Despite Last Jedi's Division)
Why Some Think Rian Johnson's Star Wars Experience Was Bad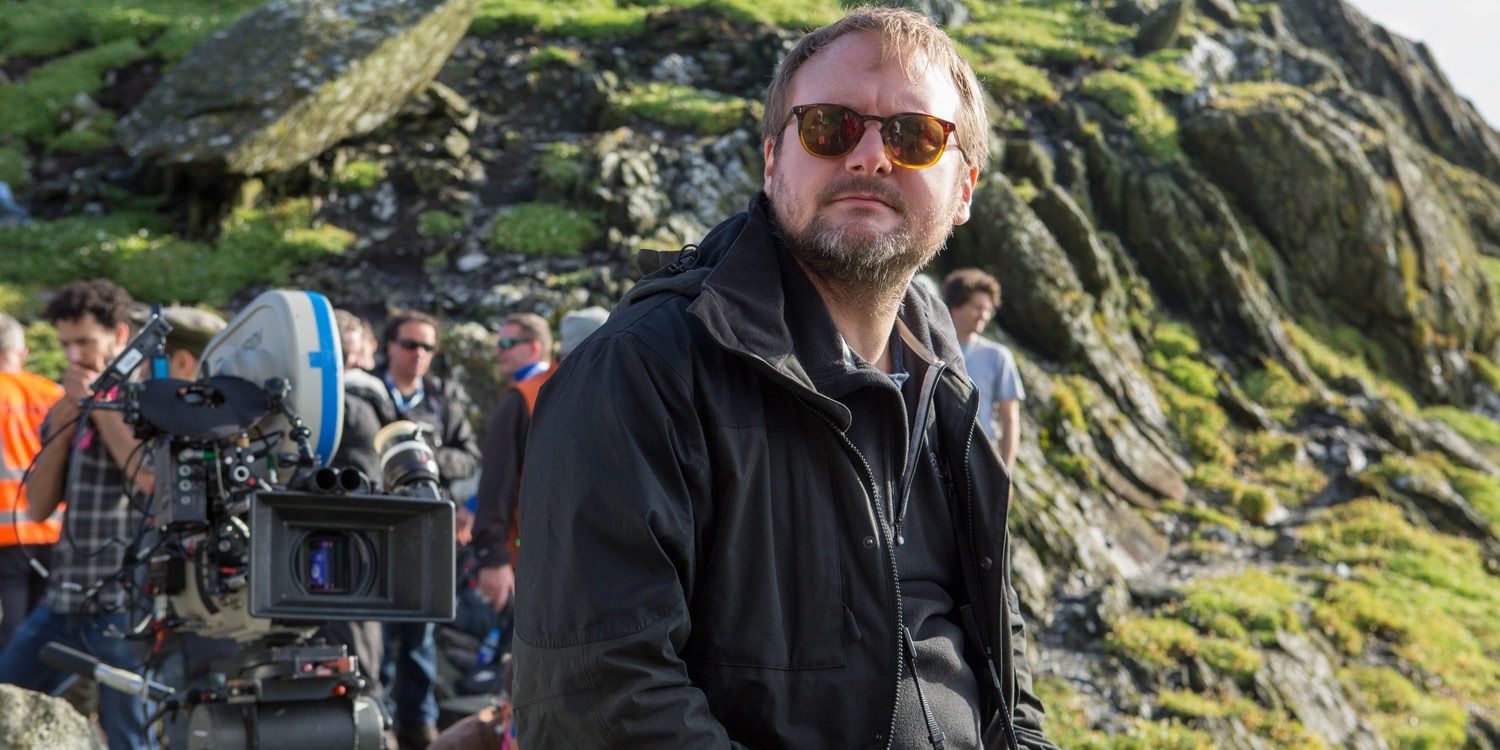 It's pretty understandable some would believe Johnson had a terrible experience throughout the production and post-release of Star Wars: The Last Jedi. Anticipation had been high among audiences after its predecessor, Star Wars: The Force Awakens, not only exceeded expectations, but was also better received than the entirety of the prequel trilogy, itself written and directed by franchise creator George Lucas. Johnson also had a major hurdle to overcome in leading the charge on Star Wars: The Last Jedi as the writer/director had no answers to work off of for the questions J.J. Abrams posed in the 2015 film, as Abrams himself never developed any.
With no roadmap for what was expected of the sequel trilogy, Johnson elected to throw the franchise rule book out the window and devise his own take on the property with Star Wars: The Last Jedi, including doing away with the prototypical big bad of Andy Serkis' Emperor Snoke, killing off Gwendoline Christie's Captain Phasma and giving Luke a redemption arc. All of these choices were met with heated backlash from fans of the franchise, with many feeling it spat in the face of what came before and went against the mysteries presented in Star Wars: The Force Awakens. Though that division largely remains among the fans, it has somewhat tempered in the five years since it came out in theaters, with some now commending Johnson's unexpected approach to the series in comparison to the mixed bag that was Star Wars: The Rise of Skywalker.
What The Last Jedi Says About Johnson's Star Wars Future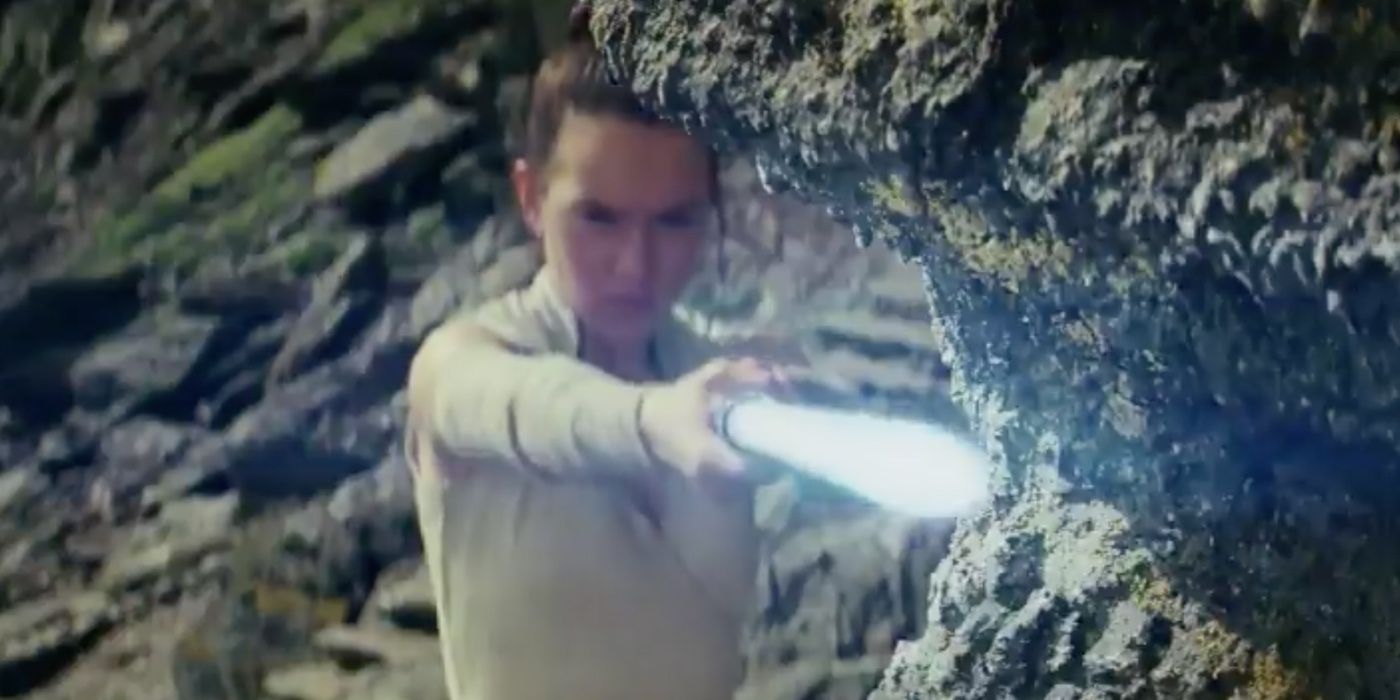 While its division may have left some weary about his return to the fold, Johnson's experience with Star Wars: The Last Jedi and his continued fondness for the franchise proves a promising sign for the future. With Johnson recently confirming his Star Wars trilogy talks were still alive at Lucasfilm, those who fell in love with the 2017 sequel are sure to be excited to see what he puts together with a multi-film arc, while others can at least take solace in knowing the only toes he may step on are his own in his efforts to subvert franchise expectations. However, with Johnson also indicating he wants to make Knives Out 3 as his next film, his Star Wars trilogy may still be a ways away.
Next: Rian Johnson Is Still Star Wars' Best Movie Future, And That's A ProblemSource: The New Yorker