[ad_1]

Elizabeth Olsen explains why she thought WandaVision was so risky. Olsen has grown tremendously in popularity due to her captivating performance as Wanda Maximoff in Marvel Studios' first Disney+ series, WandaVision. Following her star turn in the series, Olsen's Scarlet Witch went on to become the main villain of director Sam Raimi's Doctor Strange in the Multiverse of Madness, in a continuation of the arc that WandaVision had established for the character. While the series was a major success, Olsen had her doubts about how the show would be received.
On The Late Show With Stephen Colbert, Olsen revealed that she and co-star Paul Bettany were apprehensive about how WandaVision would be received due to the series' unusual nature.
According to Olsen, WandaVision's sitcom theme felt risky in comparison to The Falcon and the Winter Soldier's globetrotting superhero adventures, with both shows shooting around the same time. While Olsen notes that both she and Bettany loved playing in WandaVision's sitcom sandbox, the Vision actor often joked about the show by calling it "the forgotten cousin to the Marvel Universe." Check out the full quote below:
"We just felt like, Paul [Bettany] kept calling us the forgotten cousin to the Marvel Universe. He just felt like we were some annoying cousin that people just, like, threw in the corner. I think Anthony Mackie and Sebastian Stan were traveling all over the world and blowing things up, and Paul and I were just doing sitcom acting in a corner … We loved what we were doing and had so much fun doing it, but we really felt like it was either going to, it might ruin us all. But I feel like that's the stuff that's the most fun to me, when you feel like you could fail at any second."
Related: Every Sitcom WandaVision Copies (& When They're Set)
Where Elizabeth Olsen's Scarlet Witch Could Appear Next In The MCU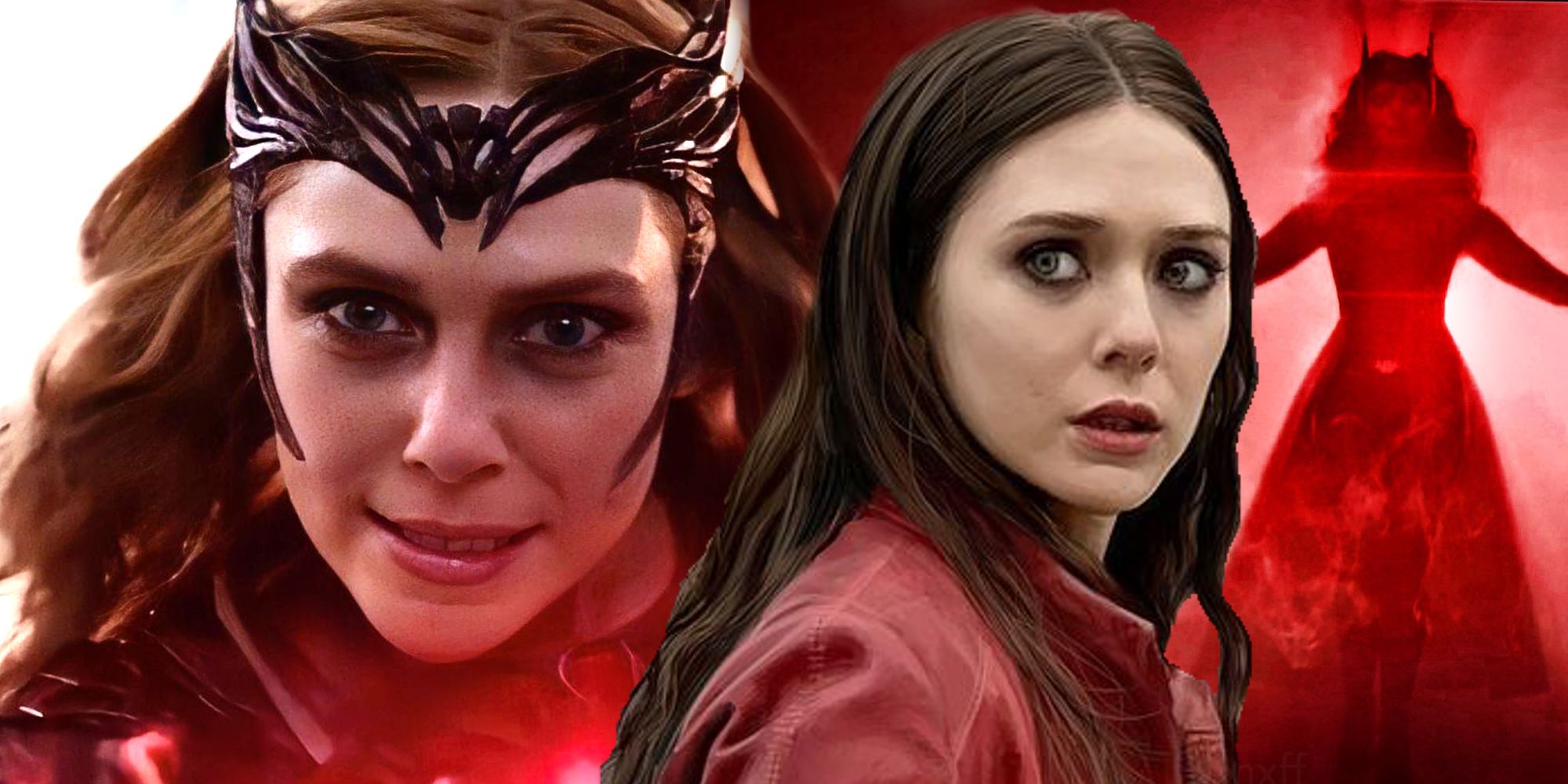 Despite Olsen claiming there are no plans for Scarlet Witch in the MCU, the character's popularity post-WandaVision makes it clear that Wanda will return. There are some possible projects for Scarlet Witch's reintroduction, some more obvious than others. Given Wanda's knowledge of the multiverse, her return could be tied to the defeat of Kang the Conqueror and the evil Council of Kangs. Wanda could appear in either or both of the next two Avengers movies — The Kang Dynasty and Secret Wars — making up for her killing spree by saving the multiverse from Kang.
A multiverse-sprawling adventure would make sense for Wanda's triumphal return, but a more personal story in the vein of WandaVision, which made the Scarlet Witch a household name in the MCU, could also be as effective, if not more. One such series would be Agatha: Coven of Chaos, which not only is centered on WandaVision's main villain — who Wanda trapped and put a spell on — but is also rumored to feature the reincarnation of one of her sons, Wiccan. Wanda appearing in the series could continue her arc in Doctor Strange in the Multiverse of Madness, with her finally reunited with one of her sons.
Beyond those projects, there are some more possibilities. The Vision Quest series could offer the reunion of lovers Wanda and Vision, with the Scarlet Witch possibly coming back to life in the series in a poetic way, as she would essentially be going through the same situation as White Vision. Other possible projects for Scarlet Witch's MCU return include an unannounced but expected Doctor Strange 3, as well as a Scarlet Witch solo movie, which would only be possible due to the success of Disney+'s WandaVision.
Source: The Late Show With Stephen Colbert
[ad_2]

Source link