The RHOBH alum Taylor Armstrong is known for her very full lips, and it's time to discuss the meme-worthy reality star's plastic surgery history.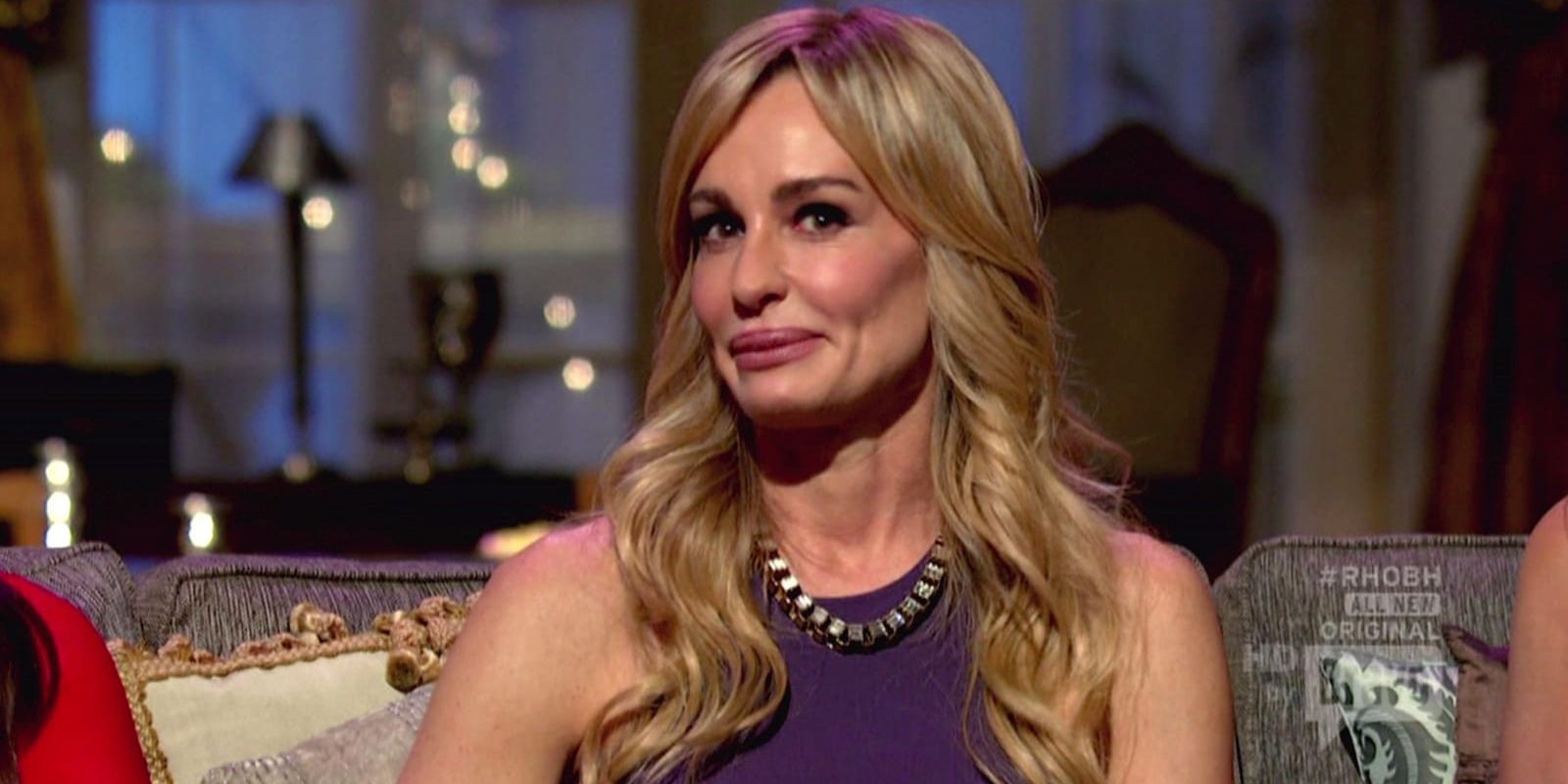 Former The Real Housewives of Beverly Hills star Taylor Armstrong has always been open about her plastic surgery experiences, and it's time to map out her procedures over the years. She had not appeared on RHOBH since 2016, but returned to the franchise in 2022 with The Real Housewives Ultimate Girls Trip. Also, she will appear on the newest season of The Real Housewives of Orange County. Taylor is almost unrecognizable with her new look, so viewers may not even realize it's her.
Taylor was known for her intense storyline on The Real Housewives Of Beverly Hills. She was going through a lot in her three seasons, with allegations of domestic violence and money troubles. After The Real Housewives of Beverly Hills' Taylor Armstrong's former husband Russell Armstrong took his own life in 2011, she filed for divorce. There was a report from a source that Taylor underwent reconstructive surgery on her face after an alleged incident of domestic violence by Russell. Taylor has been open about wanting to be someone else, explaining that one of her earlier plastic surgery procedures was lip implants, which she got in her early twenties. She did so to significantly change her image.
Related: Why Taylor Armstrong Should Join The Real Housewives of Orange County
She regrets getting them, according to Bravotv, and explained to People that she was carrying a lot of guilt from her past, and felt forced to change her lip look. The meme-worthy celeb is in a much better place now, and she's happy with some of her cosmetic procedures. It's nice to see Taylor enjoying a better life after going through so much on RHOBH.
RHOBH's Taylor Armstrong's Botox
As time has passed, Taylor has been able to maintain her youthful elegance with Botox. She uses the treatment around her eyes, and on her cheeks and forehead. She previously explained that she also uses dermal fillers to maintain her lips and cheeks. On the famous reality series, Taylor was spotted visiting her surgeon about making changes to her temples, which she perceived as hollow. Botox and dermal fillers were utilized to make that part of her face look fuller. Taylor has admitted to getting regular Botox injections, but says that her cheekbones and nose are still her own.
RHOBH's Taylor Armstrong's Lip Fillers/Implants
On The Real Housewives of Beverly Hills, Taylor got real about her lip procedure, which the RHOBH icon got in her early 20s. On the show, Taylor spoke with former RHOBH star Paul Nassif about having the implants removed. Paul explained that there would be a lot of scar tissue, and ultimately talked Taylor out of getting that procedure. Taylor's lips have always been her signature, and the infamous cotton candy lips are here to stay. Meanwhile, Taylor is looking as good as she ever has.
RHOBH's Taylor Armstrong's Breast Augmentation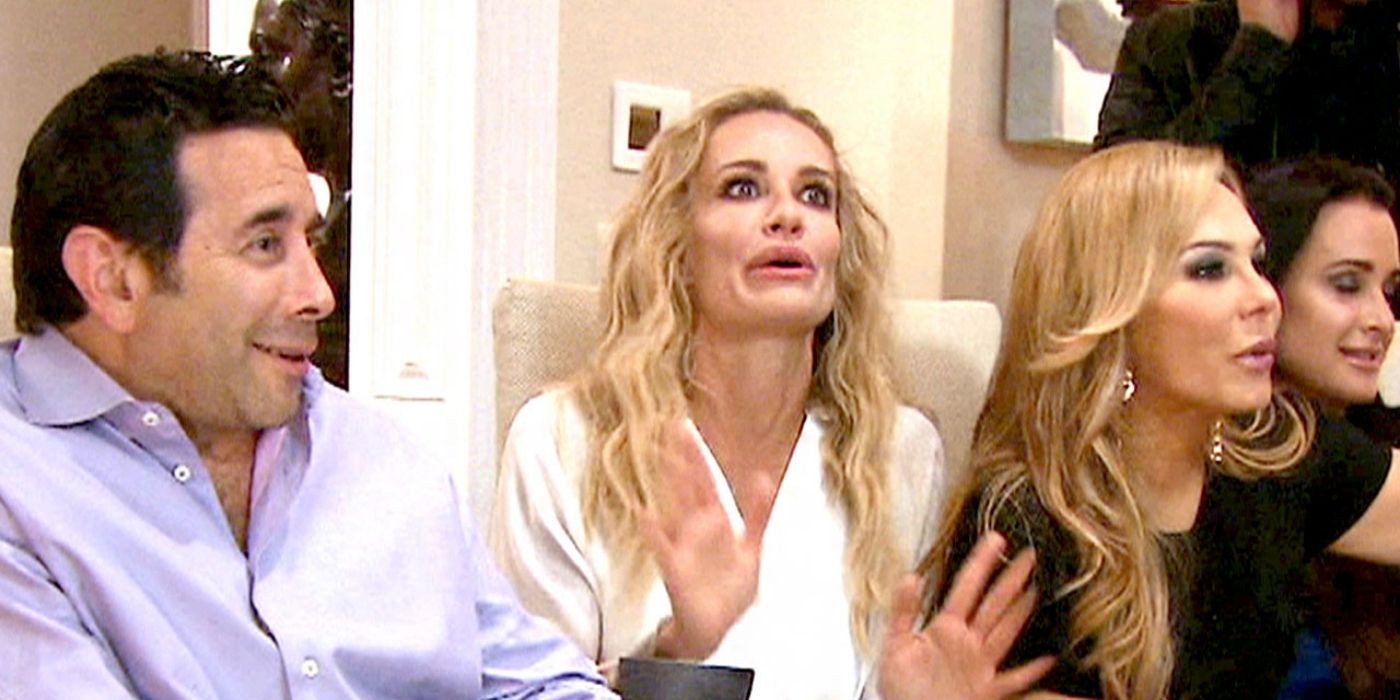 Taylor has always been open about undergoing a breast augmentation, according to Heavy, and she has a full chest in relation to her petite body. In a Reddit thread started by crabappleoldcr*tch, fans speculated that the RHOBH star Taylor got breast implants in order to look perfect wherever she goes. She has been spotted visiting a plastic surgeon's office, possibly for touch-ups, but she has never confirmed that she's tweaking her looks that way. Taylor has been frank about getting some procedures, but she also says that she isn't as interested in changing how she looks as she used to be.
More: Why Taylor Armstrong Will Be 'Different' On RHOC Compared To RHOBH
Source: crabappleoldcr*tch/Reddit