[ad_1]

With the iconic character finally about to make his live-action debut, director Steven Caple Jr. teases big ideas for Unicron's future after Transformers: Rise of the Beasts. The next installment in the action franchise will act as a sequel to the soft rebootquel Bumblebee and follow two Brooklynites in 1994 who find themselves caught in a war between the Maximals, Predacons, Terrorcons and the Autobots, who aim to save Earth from the planet-eating foe. Anthony Ramos and Dominique Fishback led the star-studded cast of Transformers: Rise of the Beasts.
In a recent interview with Den of Geek to discuss the new movie, Steven Caple Jr. discussed introducing Unicron in Transformers: Rise of the Beasts. When reflecting on his own potential future in the franchise, the director confirmed he hasn't been tapped for anything yet, but that he has major ideas for the new movie's villain to span across multiple installments. See what Caple Jr. said below:
I introduced Unicron. I was dying for Unicron to show up in a live-action movie, and to be honest, I'll put it out there, I want him to be across the next two or three films, a really huge major villain. I feel like we spent a lot of time on Earth, and it'd be interesting to see what else is out there, there are different Transformers and different planets, and we just need the right vehicle and the right team to really do it. I feel like this was the foundation of that, of something really special.
Caple Jr. Is Right About Transformers' Future After Rise of the Beasts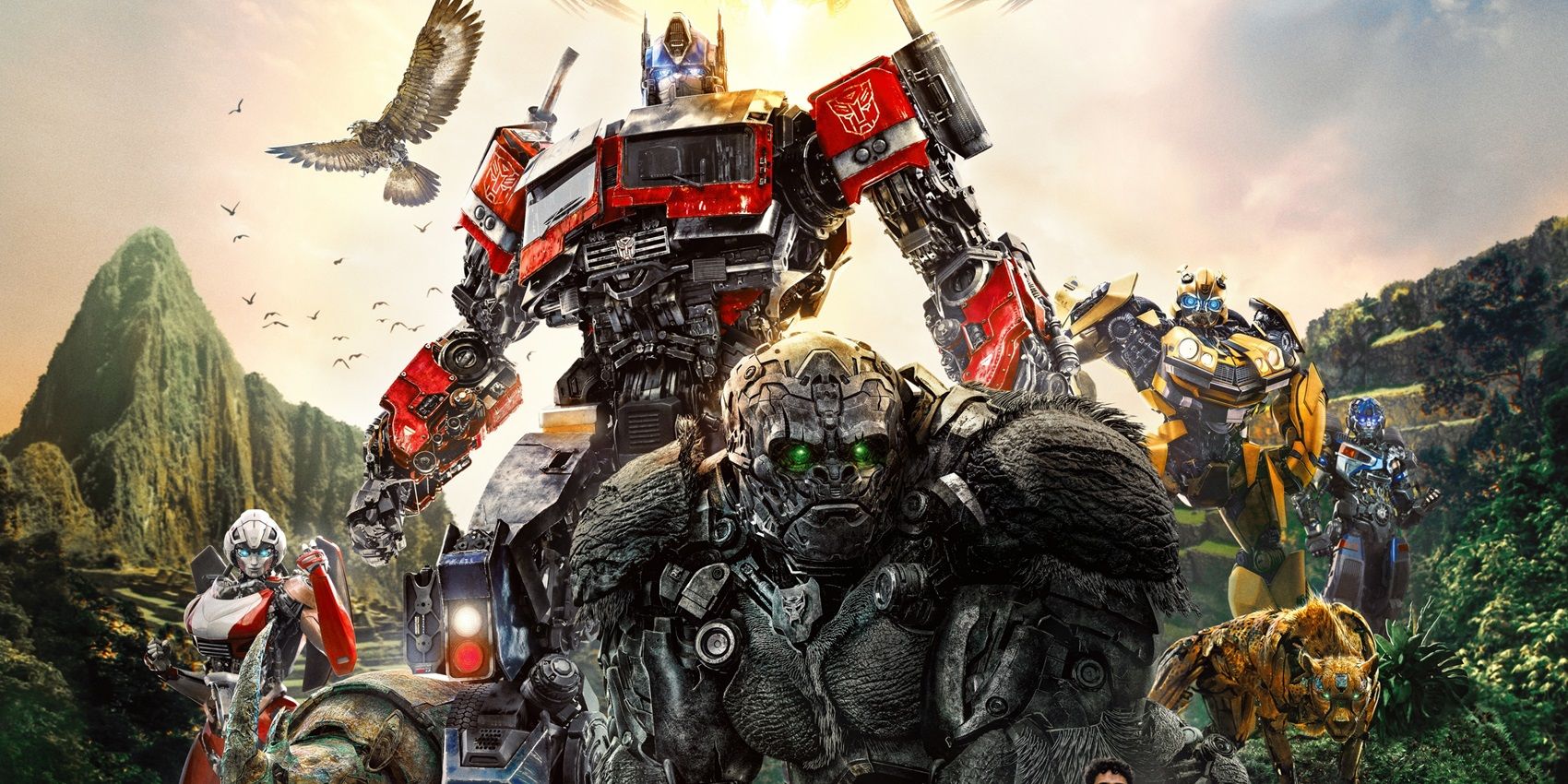 Though having started long before the kaiju-fronted franchise, the Transformers movies share a similar flaw of Legendary's MonsterVerse in their struggle to continue delivering engrossing human stories alongside large-scale action from their gargantuan eponymous beings. Shia LaBeouf's Sam Witwicky was a fairly familiar albeit enjoyable protagonist for the original Transformers, though the convoluted plotting of the sequels and their increasingly worse writing made the action unengaging with each new installment.
Related: Where Michael Bay's Transformers Main Characters Are During Rise Of The Beasts
The Transformers franchise finally felt back on track with 2018's Bumblebee, as its coming-of-age story and sense of nostalgia were met with largely favorable reviews and Hailee Steinfeld's Charlie proved to be one of the best human characters introduced yet. But even still, those who grew up with the Transformers animated series and comic books have long desired for a return to the space-set stories of the past in future installments, much like Caple Jr. opined above.
Paramount is already forging ahead with one such story in the form of Transformers One, an animated prequel movie exploring the origins of Cybertron with its star-studded cast including Chris Hemsworth, Brian Tyree Henry and Scarlett Johansson, among others. Given Unicron's unique ties to Cybertron's history and that of Optimus Prime, it would be interesting to see if Transformers: Rise of the Beasts sets him up as a Thanos-level villain for multiple sequels, namely one in space.
Source: Den of Geek
[ad_2]

Source link