90 Day Fiancé couple Nicole Nafizger and Azan Tefou are not together. Nicole announced their split in July 2021. Here's what she is doing now.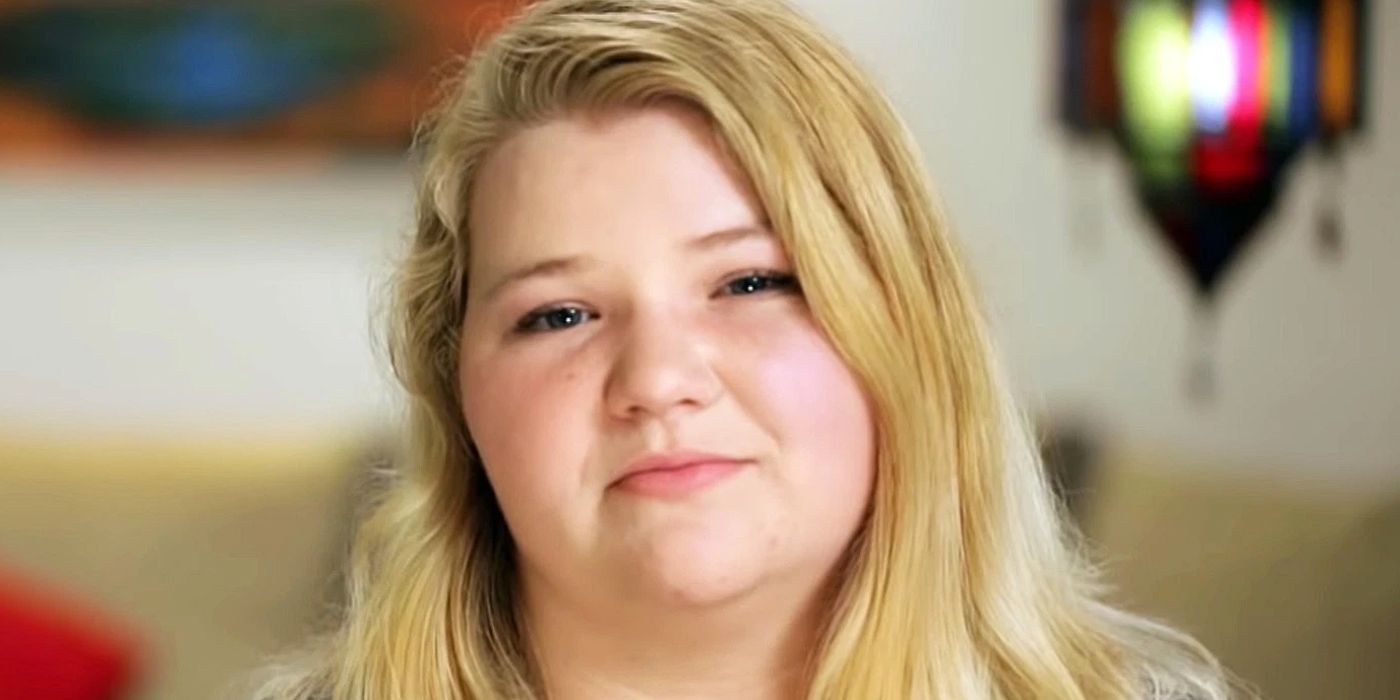 Amidst news of 90 Day Fiancé star Nicole Nafziger being married or pregnant with Azan Tefou's baby, the Florida woman announced the couple's split in July 2021. Nicole, a 28-year-old single mom to 5-year-old May, had met Azan aka Hasan M'Rouni on a dating app, and flew to meet him for the first time on 90 Day Fiancé season 4. They were engaged by the end of Nicole's Morocco trip, and continued to share their story on 90 Day Fiancé season 5, followed by 90 Day Fiancé: Happily Ever After? season 3 and 4.
However, 90 Day Fiancé couple Nicole and Azan never got married, as they postponed their wedding twice amid many struggles. Following their time on 90 Day Fiancé, Nicole still tried to make the relationship work by going to Morocco in March 2020, where they self-quarantined together. Azan was stuck in his country because his K-1 visa was denied. Nicole returned to America in August 2020, which is when the pair sparked split rumors. Nicole kept insisting she and Azan were still engaged until October 2020, but a year later, posted the statement, "Azan and I have decided to go our separate ways," while she and her 90 Day Fiancé ex Azan removed each other's pictures from Instagram.
Related: 90 Day Fiancé: Who Is Nicole Nafziger's Baby Daddy & Is Azan Like A Dad?
What Is 90 Day Fiancé Star Nicole Up To Now?
Nicole lets her Instagram followers play guessing games about her relationship status with Azan, but she had started irking them with her clickbait posts. She used to share misleading photos and provide a link in her bio while suggesting Azan had died, she was pregnant, or scare fans into believing cast members such as Angela Deem were dead. In December 2021, Cassia Tavares called out Nicole for sharing a clickbait piece about her ex Jason Hitch's death for money, after which Nicole suddenly made a disappearing act from Instagram. Her posts now are few and far between, with the latest one being from November 2022. In the post, Nicole wore a purple hoodie and a baseball hat and wrote, "caption loading" to add to her new mysterious personality.
90 Day Fiancé Star Nicole Is In College
Nicole posted in an Instagram update in September 2021 writing, "I am currently concentrating on school and making sure my focus is on what's important." She had made a "big decision" in her life by enrolling in SCF, which is the State College of Florida. It has a campus in Nicole's hometown, Bradenton. It was challenging for Nicole to go to college after such a long time, but she added, "I am currently working on pre recs to get into the Radiology program." In January 2022, Nicole started her first semester, but she confessed to her followers about feeling "an ache of loneliness." 90 Day Fiancé star Nicole continued, "One day I hope to find my perfect mate. And find my path. I'm just trying to make it through, day by day," in her Instagram story.
90 Day Fiancé Star Nicole's Weight Loss Progress
By June 2022, Nicole was back at Starbucks where she used to work as a barista, since she wasn't making money via clickbait. Nicole is also a Twitch streamer and promotes her mom's Etsy store SRQ Quilter. Moreover, Nicole has been focused on her weight loss journey as well. Nicole was shamed by Azan for her weight, and he called her "big" and claimed he was only attracted to her "55%." However, Nicole is earning herself a revenge body now. Her followers write comments about how she looks "great," and they keep hoping to see Nicole on 90 Day Fiancé again.
More: 90 Day Fiancé's Nicole Nafziger's Most-Mocked Pics After Weight Loss
Source: Nicole Nafziger/Instagram