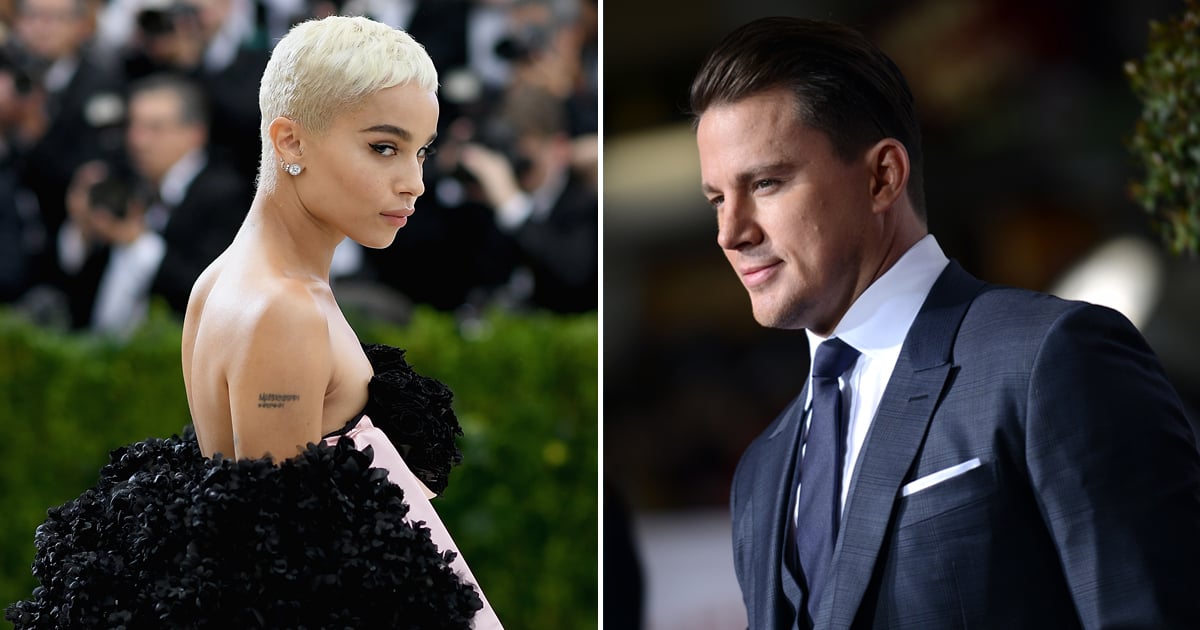 Like most great partnerships, Zoë Kravitz and Channing Tatum's began with a confrontation about Crocs. The unexpected duo recently spoke with Deadline about Zoë's forthcoming directorial debut, Pussy Island: a thriller about a cocktail waitress's ill-fated trip to the private island of a shadowy tech mogul, played by Channing. (First of all, yes.) During the interview, however, Zoë and Channing shared a rather remarkable anecdote from their first time meeting. (Remarkable to me, at least.)
"I was just trying to be a good friend, Chan."
"When someone can just come out and tell me I should not be wearing Crocs, and is so adamant about it, she completely convinced me and I never wear Crocs anymore," Channing said. "I was just trying to be a good friend, Chan," Zoë interjected. "Just to be clear, there are people out there who can pull off the Crocs thing; I just wasn't sure you were one of them." Channing added, "I feel cooler, and her point of view on me and Crocs was legit. She had a good argument. The one thing I can pull off, is listening." And scene.
Whereas many stylish stars have pulled off Crocs before, as Zoë intimated, the clunky comfort shoe certainly isn't for everyone, and being a real friend sometimes means having to have tough conversations such as the one just graciously reenacted. Plus, are you really not going to take the advice of style icon and national treasure Zoë F*cking Kravitz? Didn't think so.
Originally posted 2021-06-19 05:15:19.